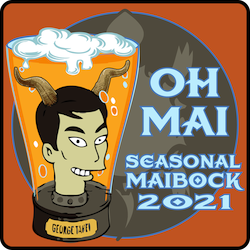 Now on SPECIAL! $1 off
OG 16.3°P / IBU 35 / ABV 6.65    
A brilliant gold glass, with sweet grain and biscuit aromas. Accompanied by classic Hallertau Mittelfruh and Magnum hops that are accentuated by Czech Saaz. This crisp glass is specifically associated with the spring season, and the month of May.