handcrafted
Microbrew
birthroom
@ 600o F
Wood-fired
pizzas & calzones
rio rancho's
Best Restaurant
since 1999
Rio Rancho's Neighborhood Brewpubs
• Since 1999, we have been hand-crafting ales and lagers from our on-premise brewhouse. We brew a diverse range of styles, sure to please any palate, and proudly keep a dozen or so TMBC beers on tap.
• We also offer a handful of craft ciders & beers in cans & on guest taps.
• Our wine lists are deeply curated to offer high-quality yet great-value wines.
• Ask about our cocktails made with spirits from NM Distilleries!
Come join us at our bars and enjoy a few in fun, relaxed atmospheres.
Wildflower Honey Brown
OG 12.9°P / IBU 28 / ABV 5.2 / G↓
Using honey, one of the world's most ancient ingredients, the Elden Brown has a carefully balanced malt profile with a meady honey estus. A warm nutty rejuvenation envelopes and graces the tongue. Lemondrop whirlpool additions summon …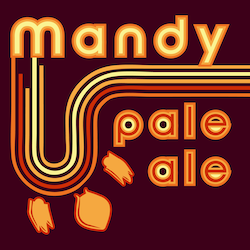 Mandarina Bavaria Pale Ale
OG 12.5°P / IBU 38 / ABV 5.1 / G↓
A perfect balance of Vienna, Munich and Red malt. Excellent toasty flavors without clashing with the star of the show, Mandarina Bavaria. A true example of what this hop can achieve. Sumptuous orange overtones rounded out with subtle herbal comforts.