click above to jump to a section

click above to jump to a section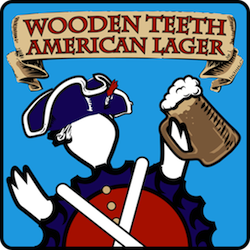 OG 10.8°P / IBU 18 / ABV 4.8 / G↓
2018 GABF Gold Medal Winner
The forefathers of American brewing developed their craft from the German heritage of lagering, or cold conditioned beer. Wooden Teeth continues this tradition with a light malt base that utilizes…
read more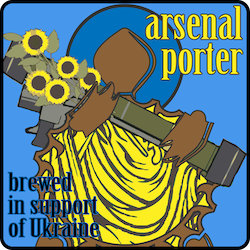 OG 14.1°P / IBU 30 / ABV 5.51
Well rounded and chocolatey, this porter is a weapon against human cruelty and infringement upon sovereignty. For each pint of Arsenal Porter sold, $1 is contributed to Saint Javelin, a non-profit that collects and distributes donations to Ukrainians in need.
read more
Collaborative Rye IPA
OG 14.6°P / IBU 64 / ABV 5.53
Learn to see, and then you'll know there is no end to the new worlds …
read more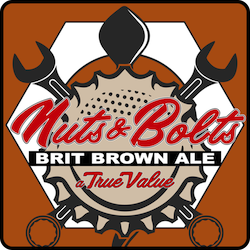 British Brown Ale
OG 12.2°P / IBU 24 / ABV 5.28
That's good hopping, thought Little Nutbrown Hare. I wish I could hop like that.
read more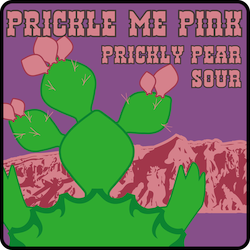 Prickly Pear Sour
OG 11°P / IBU 24 / ABV 4.26
An effervescent, sun kissed, kettle sour just in time for the warm weather, with the color so unique it could only be attained by the Prickly Pear, a very New Mexican refreshment …
read more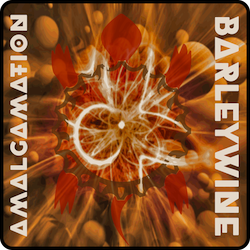 OG 23.9°P / IBU 55 / ABV 9.4 / G↓
A luscious, formidable English style, characterized by caramel and dried fruit. The elevated alcohol is coated with a velvety rich mouthfeel, allowing for excellent palatability. Hopped with …
read more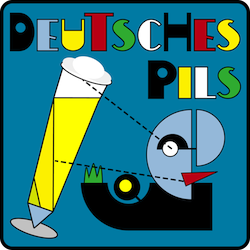 OG 11.5°P / IBU 36 / ABV 4.85
An object is determined by its essence.
read more
GUEST TAPS
When we're not drinking Turtle Mountain beer … 
IBU 5 / ABV 4.5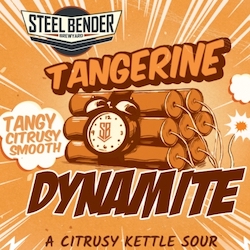 A Dreamsicle in a glass! Fruity, tart, a bit creamy, with tangerine shining through in this quencher. Lactose is added to the boil for that hint of creaminess that mingles with the …
read more
IBU 43 / ABV 5.05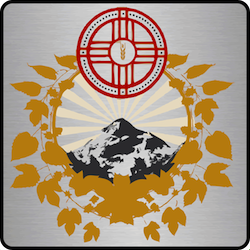 A traditional take on a Bavarian classic. The aroma is everything we love in the style; clove, banana and vanilla. The body is rich and creamy …
read more
IBU 35 / ABV 5.3


Elevate, elevate, elevate… It's what we've been doing for 8 years now. We're really, really good at it. But we're looking to settle into the warmer months with …
read more
BOTTLES & CANS
We proudly carry a handful of craft ciders & beers in cans & bottles
MICROS
Apple Ciders
12oz cans 5.00
CHERRY, APRICOT, HAZY STRAWBERRY, BOURBON-BARREL PEACH or LAVENDER HONEY
crafted with New Mexico Spirits
$10
Puttin' On The Spritz
• Cocchi Americano or Cappelletti • Blanc de Blancs • soda • lemon • simple
Happy Happy Sour Sour
• VARA Fine Alembic Brandy • lime• simple • orgeat • peychauds bitters
Lovely Rita Mita Maid
• La Reforma Agave • orange • lime • jalapeno simple
Mi Jito
•La Reforma Rum • lime • mint • ginger simple • soda
Pal O' Mine
•La Reforma Agave • grapefruit • lime • simple • soda
$12
Ancient Fashionista
• Taos Lightning Whisky • bitters • orange simple • cherry
Yellow Polka Dot Martini
• VARA High Desert Gin • Vermouth Blanc • lemon bitters
Mad Hatter
•Taos Lightning Whisky • Cocchi Vermouth di Torino • bitters • cherry
Groan Eeeee
• Hulme's London Dry Gin • Cocchi Dopo Teatro • Cappelletti • orange oil
The Pick Up Line
• Hollow Spirits Vodka • Vermouth di Torino • coffee • Cafe Nocturno • cream float
THE SHELF
Uplift Your Cocktail's Spirits
5 Ducks Agave Reposado,
Little Toad Creek              
+4
Taylor Garrett,
Rye, Whiskey or Rum-Rye              
+2
Pistol Pete's Six Shooter Rye,
Dry Point Distillers              
+3
Colkegan Single Malt Whiskey,
Santa Fe Spirits              
+4
Rolling Still Vodka     
+1
Teller Infused Vodkas,
Blueberry Lavender or Green Chile     
+1
Botanical Gin, Tumbleroot     
+1
Hulme's Gin, Still Spirits     
+0
Añejo Dark Rum, VARA              
+0
light, bright, berries
Elk Cove Pinot Noir
Oregon 2019         ½btl 28
Brunn Blauer Zweigelt
Austria 2017         gl 10 , btl 32
Merum Jumilla Monastrell
Spain 2018         gl 9 , btl 29
Vietti Barbera d'Asti
Italy 2019         btl 40
medium, rich, dark berries
Vignobles Bodillard Morgon Gamay
France 2019         btl 45
Easton Wines Zinfandel
California 2013         btl 41
VARA Tempranillo
New Mexico (from Spanish grapes)    gl 9 , btl 29
Antano Montefalco Sangiovese Blend
Italy 2016         btl 47
Coltibuono Chianti Classico Sangiovese
Italy 2018         ½btl 21
Andre Brunel Grenache
France 2018         gl 8 , btl 26
Jaffurs Syrah
California 2018         ½btl 30
Zarihs by Borsao Syrah
Spain 2016         btl 47
Comtesse de Malet Roquefort
France 2018         gl 10 , btl 32
big, bold, tannic
Terra Rossa Rosso di Montalcino Sangiovese
Italy 2017         gl 9 , btl 29
Poliziano Vino Nobile di Montalcino Sangiovese
Italy 2017         btl 54
L'Ecole Cabernet
Washington 2017         ½btl 27
Kiona Cabernet
Washington 2016         btl 42
Michael David Petite Petit
Lodi 2019         gl 9 , btl 29
Justin Cabernet
California 2018         btl 43
Franco Serra Barolo Nebbiolo
Italy 2016         btl 59
touch of sweet
Tattoo Girl Riesling
Washington 2020         gl 9 , btl 29
Alfred Graf Spätlese Riesling
Mosel, Germany 2018         btl 31
light, easy, fruity
Joao Portugal Ramos Vinho Verde
Portugal 2019         gl 9 , btl 29
Evolucio Furmint
Hungary NV         gl 8 , btl 26
Lageder Pinot Grigio
Italy 2018         ½btl 25
Matua Sauvignon Blanc
Marlborough, New Zealand 2020        btl 28
Iris Pinot Gris
Willamette Valley, Oregon 2019         btl 34
medium, citrus, minerality
Nortico Minho Alvarinho
Portugal 2020         gl 10 , btl 32
Felsner Gruner Veltliner
Austria 2018         btl 31
Terra d'Aligi 'Zite' Pecorino
Italy 2020         gl 9 , btl 29
full, weighty, round
Line 39 Chardonnay
California '         ½btl 16
Domaine de Couron Grenache Blanc Blend
France 2020         gl 10 , btl 32
Bistue Chardonnay
California 2017         btl 42
Domaine Dutron & Fils Macon-Vinzelles Chardonnay
France 2019         btl 45
Duckhorn Chardonnay
California 2019         btl 39
Chateau Thivin Gamay
France 2020         btl 38
Marchesini Marcello Corvina Blend
Italy 2020         gl 10 , btl 32
Vietti Moscato d'Asti
Italy         ½btl 13
Henry Varnay Blanc de Blancs Brut
France         gl 8 , btl 26
Gran Gesta Cava Brut Rosé
Spain         btl 32
12oz – 5.00
16oz – 6.00
20oz – 7.00
Sample Tray – 8.00
TO-GO BEER:
Growler Fill – 15.00
Quarty 32oz To Go Can – 8.00!
(3 for 20.00)
Hoppy Hour:
3-6pm, M-F on TMBC brews
1.00 off every pour
*There are upcharges for Guest Taps and some Brewers' Specials