click above to jump to a section

click above to jump to a section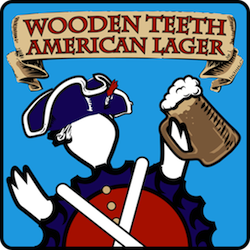 OG 10.8°P / IBU 18 / ABV 4.8 / G↓
GABF Gold Medal Winner
The forefathers of American brewing developed their craft from the German heritage of lagering, or cold conditioned beer. Wooden Teeth continues this tradition with a light malt base that utilizes…
read more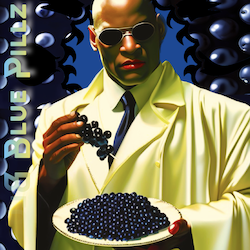 Blueberry Pilsner
OG 13.0°P / IBU 18 / ABV 5.93
Indulge in the allure of the Blue Pillz, where the choice is not merely a question, but an invitation to a decision worth savoring of calm and familiarity, like stepping into a comforting dream.
The choice becomes an embrace Blue Pillz and a surrender to delightfully refreshing reality.
With each sip, you'll be drawn deeper into a world of exquisite blueberry, revealing gradually, like secrets whispered in a dream.
Choose the Blue Pillz, and surrender to the seductive embrace of familiarity with a twist, discover the extraordinary within the ordinary.
read more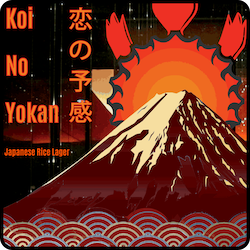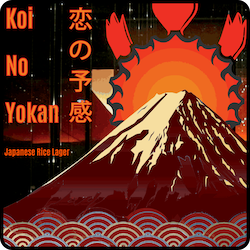 Japanese Rice Pale Lager
OG 10.1°P / IBU 19 / ABV 4.44 / G↓
Koi No Yokan 恋の予感 – trust in the inevitability of love. With toasted flaked rice layered upon pilsen malt and a light touch of Sorachi Ace, we trust in the inevitability that you will love this brew. It's quite unlike any other in the international markets with lemony sweetness and hints of cedarwood while the rice compliments …
read more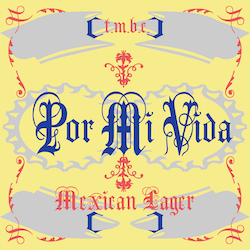 Key Lime Mexican Lager
OG 12.7ºP / IBU 26 / ABV 5.4 / G↓
Dearest Por Mi Vida,
In the midst of our love story, there exists a brew, a testament to the sweetness of life's journey. With each sip, it whispers tales of passion and devotion, an elixir that encapsulates the very essence of our union. Upon first gaze, it unveils …
read more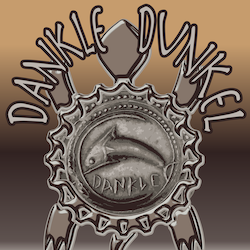 Munich Dunkel
OG 13.5ºP / IBU 24 / ABV 5 / G↓
A traditional Munich Dunkel that smacks of biscuity wonder. It is a malt profile full of aromatic and Cara malts. Slightly lower in ABV for maximum drinkability. The Dankle carries all German hops, Mittelfruh, Tettnang and a dash of Mandarina Bavaria.
read more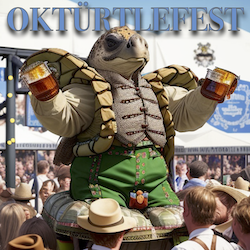 Märzen
OG 12.8°P / IBU 25 / ABV 5.25 / G↓
zicke zacke, zicke zacke, hoi hoi hoi !!!
ZICKE ZACKE, ZICKE ZACKE, HOI HOI HOI !!!
read more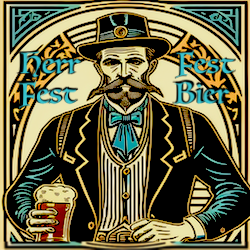 Festbier
OG 13.2°P / IBU 26 / ABV 5.24 / G↓
Ein wunderbar knackiges deutsches helles Lagerbier, ähnlich dem, was man tatsächlich auf dem Oktoberfest trinken würde. Eine Pilsnerbasis mit …
read more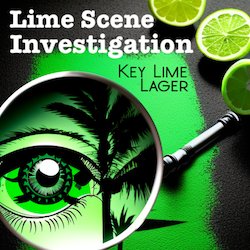 Hopped Key Lime Lager
OG 12°P / IBU 68 / ABV 6
Fresh pale lager hopped with Azacca's mango and papaya tones alongside Sorachi Ace's lemon and herbal bittering tones, with Lemondrop & Contessa's citrus & pear aromatics. The interplay between the acidity of the Key Lime and the hop selection creates a unique tasting experience.
read more
SALE SALE SALE!
You don't have to go home … But you can't stay here.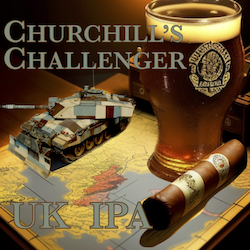 English IPA
OG 13.1°P / IBU 54 / ABV 5.8
Introducing Churchill's Challenger – a triumph of brewing strategy reminiscent of valiant maneuvers of WWII. Just as UK Challenger tanks lead the charge today, our IPA showcases the bold leadership of Challenger UK hops. With a …
read more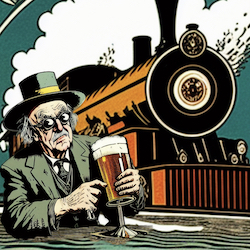 California Common
OG 10.5°P / IBU 37 / ABV 4 / G↓
Hoover's Steam is a homage to a distinguished patron of the original Turtle Mountain where this exceptional beer was first crafted. Inspired by his discerning taste and unwavering support, this beer embodies the spirit of camaraderie and community while paying tribute to Mr. Hoover's fondness for rich flavors and balanced character …
read more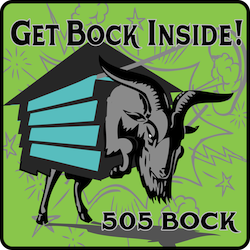 OG 11.8°P / IBU 22 / ABV 4.75 / G↓   
Geographically, stylistically & gustatorily between California Commons and Tejano Bocks, your palate comes home to our quaffable 505 Bock. Lightly-hopped with American Sterling, German Northern Brewer, Mittelfrüh, and Czech Saaz, Get Bock Inside! was …
read more
GUEST TAPS
When we're not drinking Turtle Mountain beer …
IBU 5 / ABV 5.7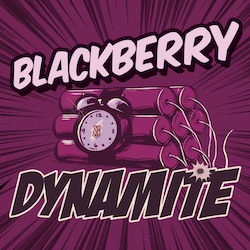 Our friends' fall seasonal Dynamite kettle sour is back. Brewed with two-row, Munich, wheat, and acidulated malts, hopped with Magnum, kettle soured, boiled with lactose, fermented with European Ale yeast and packed with blackberry puree, Sweet, tart, jammy goodness.
read more
IBU 15 / ABV 5.4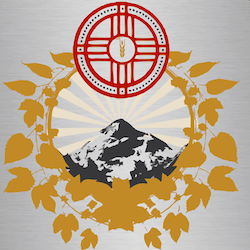 A traditional take on a Bavarian classic. The aroma is everything we love in the style; clove, banana and vanilla. The body is rich and creamy, yet finishes fairly dry and is as refreshing as any beer you'll drink here or anywhere else.
read more
ABV 6.0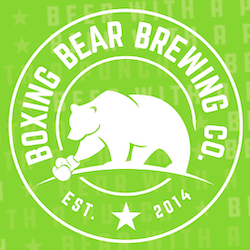 This slightly sweet cider is bursting with flavors and aromas of fresh fruit and finishes clean and crisp like a bite of fresh apple.
read more
ALCHEMIES & INFUSIONS
expertly-crafted by our barkeeps
$10
Ty-Jito
• La Reforma Blanco Rum • lime • coconut syrup • house blackberry syrup
$11
Tee Time
• Tea-infused Wanted Spirits Vodka • lemon • honey
$12
Oaxacan thru Basil
• Dry Point Mezcal 
• Cappelletti • grapefruit • lime • sugar • basil
Tiki Negroni
• Piña-infused Vara Gin • Banana Vermouth Torino • Coconut Cappelletti
$13
Big Apple
• Apple-infused Big Nose Kate Whiskey • Dolin Blanc • cherry liqueur • apple & lemon bitters
$8
Limoncello
• livin' la dolce vita
So Cherry
• pop for moms & pops
Mountain Cream
• touch of the Irish
THE CLASSICS ~ PROHIBITION-STYLE COCKTAILS
crafted with New Mexico Spirits and handmade ingredients fresh daily
$10
Sidecar
• Vara Fine Alembic Brandy 
• 505 Orange You Glad Liqueur • lemon
Jungle Bird
• La Reforma Blanco Rum • pineapple • lime • sugar
$11
Bee's Knees
• Tumbleroot Botanical Gin • lemon • honey • cardamom bitters
Tommy's Margarita
• La Reforma Agave Reposado • lime • agave syrup
The G&T
• Tumbleroot Botanical Gin • fever tree mediterranean tonic
touch of sweet
St. Clair Mimbres Red
New Mexico 2020         gl 10 , btl 32
light, bright, berries
Brunn Blauer Zweigelt
Austria 2017         gl 10 , btl 32
Elk Cove Estate Pinot Noir
Willamette Valley  2019         btl 56
Merum Jumilla Monastrell
Spain 2018         gl 9 , btl 29
medium, rich, dark berries
Le Ragose Valpolicello Classico
Italy 2020         btl 41
Vignobles Bodillard Morgon Gamay
France 2019         btl 45
Coltibuono Chianti Classico Sangiovese
Italy 2018         ½btl 18
VARA Tempranillo
New Mexico 2019
(from Spanish grapes)    gl 9 , btl 29
Comtesse de Malet Roquefort
France 2018         gl 10 , btl 32
big, bold, tannic
Girasole Cabernet
Mendocino 2019         btl 32
L'Ecole no.41 Merlot
Columbia Valley  2017         ½btl 27
Justin Cabernet
Paso Robles 2018         btl 43
Michael David Petite Petit
Lodi 2019         gl 9 , btl 29
Franco Serra Barolo Nebbiolo
Italy 2016         btl 59
THE SHELF
Uplift Your Cocktail's Spirits
Agave Reposado, Five Ducks    
+4
Agave Reposado, La Reforma    
+1
Mezcal, Dry Point             
+2
New Mexcal, 505 Spirits             
+3
Taylor Garrett Rye                        
+2
Taylor Garrett Rum-Rye                 
+2
Taylor Garrett Imperial Malt           
+4
Pistol Pete's Six Shooter Rye            
+3
Big Nose Kate Whisky, AASB Spirits   
+1
Colkegan Single Malt Whiskey            
+4
Colkegan Apple Cask Whiskey           
+4
2020 Hindsight Whiskey, Tumbleroot 
+2
Ritual Vodka, AASB Spirits                   
+1
Expedition Vodka                                   
+0
Blueberry-Lavender Vodka, Teller        
+1
Jacks & Sixes Spiced Rum, Red River 
+1
High Desert Gin, VARA                        
+0
Lockpick Gin, Safe House                  
+1
Botanical Gin, Tumbleroot                 
+1
Navy Strength Gin, Tumbleroot        
+4
Hulme's Gin, Still Spirits                  
+0
touch of sweet
Tattoo Girl Riesling
Washington 2020         gl 9 , btl 29
Alfred Graf Spätlese Riesling
Mosel, Germany 2018         btl 31
light, easy, fruity
João Portugal Ramos Vinho Verde
Portugal 2019         gl 9 , btl 29
Evolúció Furmint
Hungary NV         gl 8 , btl 26
Lageder Pinot Grigio
Italy 2018         ½btl 25
Iris Pinot Gris
Willamette Valley  2019         btl 34
Nortico Minho Alvarinho
Portugal 2020         gl 10 , btl 32
medium, citrus, minerality
Crios Torrontés
Uco Valley, Argentina 2021         gl 9 , btl 29
Whitehaven Sauvignon Blanc
Marlborough 2021        btl 33
Terra d'Aligi 'Zite' Pecorino
Italy 2020         gl 9 , btl 29
full, weighty, round
Domaine de Couron Viognier
France 2020         gl 10 , btl 32
Line 39 Chardonnay
California 2020         ½btl 16
Duckhorn Chardonnay
California 2019         btl 39
Arca Nova Vinho Verde Rosé
Portugal, 2020      gl 9 , btl 29
Poquito Moscato
Spain         ½btl 12
Henry Varnay Blanc de Blancs Brut
France         gl 8 , btl 26
Gran Gesta Cava Brut Rosé
Spain         btl 32
Lubanzi Rosé
South Africa         btl 32