click above to jump to a section

click above to jump to a section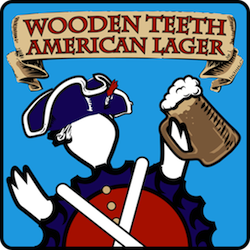 OG 10.8°P / IBU 18 / ABV 4.8 / G↓
2018 GABF Gold Medal Winner
The forefathers of American brewing developed their craft from the German heritage of lagering, or cold conditioned beer. Wooden Teeth continues this tradition with a light malt base that utilizes…
read more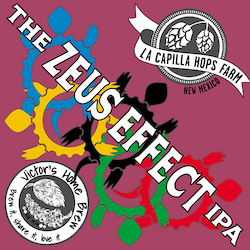 Wet Hop Session IPA
OG 10.3°P / IBU ~50 / ABV 4.3
In collaboration with Victor's Homebrew and La Capilla Hop Farms. This little bolt of flavor carries 30lbs worth of fresh Zeus hops, grown locally from La Capilla In La Cienega. It has a peppy American kick with notes of nettle and a bit of lemon balm. This is a highly drinkable table beer meant for hop heads.
$1 from every pour of Zeus Effect will go to benefit the NM Special Olympics.
read more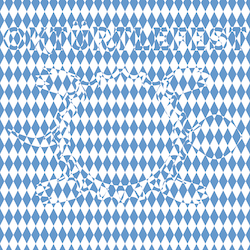 German Festbier
OG 13.5°P / IBU 25 / ABV 5.2 / G↓
zicke zacke, zicke zacke, hoi hoi hoi !!!
ZICKE ZACKE, ZICKE ZACKE, HOI HOI HOI !!!
read more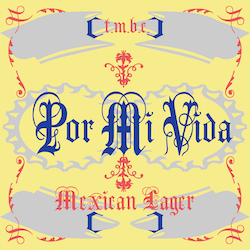 Key Lime Mexican Lager
OG 12.1°P / IBU 30 / ABV 5.05 / G↓
This light, well-proportioned lager is strongly Mexican with a German influence. Not only did the Viennese bring Mexico occupation in the 1860s, they also brought beer. Their beer is what stayed
read more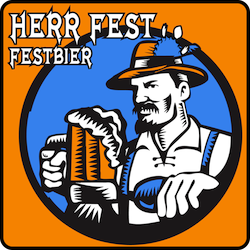 Festbier
OG 12.3°P / IBU 26 / ABV 5.24 / G↓
Ein wunderbar knackiges deutsches helles Lagerbier. Bleiben Sie durstig meine freunde!
read more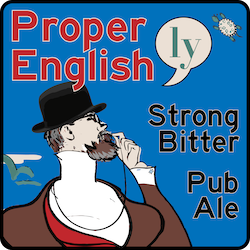 Strong Bitter – Pub Ale
OG 11.5°P / IBU 36 / ABV 4.9
Their ain't no more highly valued are england's Pale Ales, what are premeum quality beers. with EKG and Fuggle being considered Britain's finest hops, Going together quite good, irregardless.
read more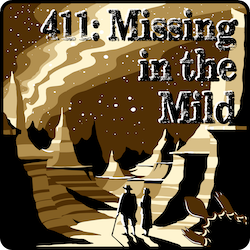 English Dark Mild
OG 10.4°P / IBU 26 / ABV 3.88 / G↓
A perfect hiking beer. You are recommended to carry many essentials during any voyage in the wilderness. An individual first aid kit, flint and tinder, plenty of water, a GPS device, this beer, and a breathalizer …
read more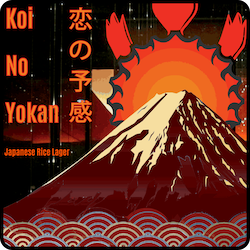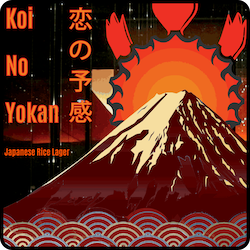 Japanese Rice Pale Lager
OG 10.1°P / IBU 27 / ABV 4.55
Koi No Yokan 恋の予感 – trust in the inevitability of love. With toasted flaked rice layered upon pilsen malt and a light touch of Sorachi Ace, we trust in the inevitability that you will love the lemony sweet and hint of cedarwood in this brew.
read more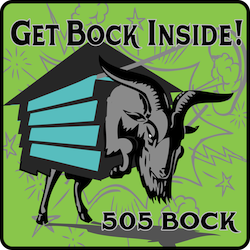 OG 12.4°P / IBU 22 / ABV 5.32 / G↓   
Geographically, stylistically & gustatorily between California Commons and Tejano Bocks, your palate comes home to our quaffable 505 Bock. Lightly-hopped with American Sterling, German Northern Brewer, Mittelfrüh, and Czech Saaz, Get Bock Inside! was …
read more
GUEST TAPS
When we're not drinking Turtle Mountain beer … 
ABV 6.0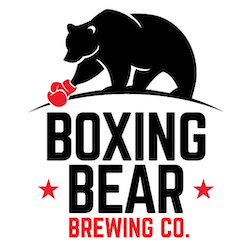 This slightly sweet cider is bursting with flavors and aromas of fresh fruit and finishes clean and crisp like a bite of fresh apple.
read more
IBU 43 / ABV 5.05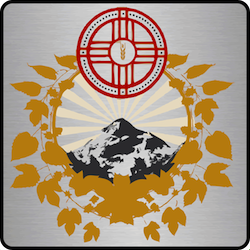 A traditional take on a Bavarian classic. The aroma is everything we love in the style; clove, banana and vanilla. The body is rich and creamy …
read more
BOTTLES & CANS
We proudly carry a handful of craft ciders & beers in cans & bottles
MICROS
Apple Ciders
12oz cans 5.00
CHERRY, APRICOT, HAZY STRAWBERRY, BOURBON-BARREL PEACH or LAVENDER HONEY
crafted with New Mexico Spirits and handmade ingredients fresh daily
$10
Puttin' On The Spritz
• Cocchi Americano or Cappelletti • Blanc de Blancs • soda • lemon • simple
Happy Happy Sour Sour
• VARA Fine Alembic Brandy • lime• simple • orgeat • peychauds bitters
Classi Daquiri
• La Reforma Blanco Rum • lime • sugar
West Siiieeede
• Wanted Spirits Vodka • lemon • mint • sugar • soda
$12
Dr. Rudi's Hop Rod
• Vara High Desert Gin • pineapple / IPA syrup • lemon • syrup • soda
Re-Lime Pie
• Wanted Spirits Vodka • key lime • vanilla • heavy cream • sugar • graham cracker
Strawberry Dream
• Strawberry-Infused Vara Gin • Cappeletti • Dolin Blanc • balsamic
Yellow Polka Dot Martini
• VARA High Desert Gin • Vermouth Blanc • lemon bitters
Ancient Fashionista
• Taylor Garrett Rye • touch of sugar • bitters • amarena cherry
Mad Hatter
• Wanted Spirits Whiskey • Vermouth di Torino • bitters • amarena cherry
THE SHELF
Uplift Your Cocktail's Spirits
Five Ducks Agave Reposado,
Little Toad Creek               
+4
New Mexcal, 505 Spirits     
+3
Taylor Garrett Rye               
+1
Taylor Garrett Rum-Rye       
+2
Taylor Garrett Imperial Malt  
+4
Pistol Pete's Six Shooter Rye, Dry Point Distillers              
+3
Colkegan Single Malt Whiskey, Santa Fe Spirits                  
+4
Rolling Still Vodka              
+1
Blueberry-Lavender Vodka, Teller
+1
Jacks & Sixes Spiced Rum, Red River
+1
Añejo Dark Rum, VARA        
+0
Hulme's Gin, Still Spirits      
+0
light, bright, berries
Brunn Blauer Zweigelt
Austria 2017         gl 10 , btl 32
Elk Cove Estate Pinot Noir
Willamette Valley  2019         ½btl 28
Vietti Barbera d'Asti
Italy 2019         btl 40
Merum Jumilla Monastrell
Spain 2018         gl 9 , btl 29
medium, rich, dark berries
Vignobles Bodillard Morgon Gamay
France 2019         btl 45
Easton Wines Zinfandel 'E'
California 2011         btl 41
Le Ragose Valpolicello Classico
Italy 2020         btl 41
Antano Montefalco Sangiovese Blend
Italy 2016         btl 47
Coltibuono Chianti Classico Sangiovese
Italy 2018         ½btl 21
VARA Tempranillo
New Mexico 2019
(from Spanish grapes)    gl 9 , btl 29
Jaffurs Syrah
California 2018         ½btl 30
Comtesse de Malet Roquefort
France 2018         gl 10 , btl 32
Zarihs by Borsao Syrah
Spain 2016         btl 47
big, bold, tannic
Il Pogglio Sassello Rosso di Montalcino
Italy 2017         gl 11 , btl 35
Poliziano Vino Nobile di Montalcino Sangiovese
Italy 2017         btl 54
L'Ecole no.41 Cabernet
Columbia Valley  2017         ½btl 27
Cune Rioja Reserva
Spain 2016         btl 45
Girasole Cabernet
Mendocino 2019         btl 32
Justin Cabernet
Paso Robles 2018         btl 43
Kiona Cabernet
Washington 2016         btl 42
Michael David Petite Petit
Lodi 2019         gl 9 , btl 29
Franco Serra Barolo Nebbiolo
Italy 2016         btl 59
touch of sweet
Tattoo Girl Riesling
Washington 2020         gl 9 , btl 29
Alfred Graf Spätlese Riesling
Mosel, Germany 2018         btl 31
light, easy, fruity
João Portugal Ramos Vinho Verde
Portugal 2019         gl 9 , btl 29
Evolúció Furmint
Hungary NV         gl 8 , btl 26
Lageder Pinot Grigio
Italy 2018         ½btl 25
Iris Pinot Gris
Willamette Valley  2019         btl 34
Nortico Minho Alvarinho
Portugal 2020         gl 10 , btl 32
medium, citrus, minerality
La Fruitière Folle Blanche
France 2019         gl 8 , btl 26
Felsner Gruner Veltliner
Austria 2018         btl 31
Whitehaven Sauvignon Blanc
Marlborough 2021        btl 33
Terra d'Aligi 'Zite' Pecorino
Italy 2020         gl 9 , btl 29
full, weighty, round
Domaine de Couron Viognier
France 2020         gl 10 , btl 32
Bistue Cellars Chardonnay
California 2017         btl 42
Domaine Dutron & Fils Macon-Vinzelles Chardonnay
France 2019         btl 45
Line 39 Chardonnay
California 2020         ½btl 16
Duckhorn Chardonnay
California 2019         btl 39
Foris Rosé of Pinot Noir
Rogue Valley 2020         btl 36
Foncalieu Piquepoul Rosé
Languedoc, France 2020      gl 10 , btl 32
Spinelli Rosato
Abruzzo, Italy 2020         gl 8 , btl 26
Chateau Thivin Gamay Noir Rosé
France 2020         btl 38
Bera Moscato d'Asti
Italy         ½btl 12
Henry Varnay Blanc de Blancs Brut
France         gl 8 , btl 26
Gran Gesta Cava Brut Rosé
Spain         btl 32
12oz – 5.00
16oz – 6.00
20oz – 7.00
Sample Tray – 8.00
TO-GO BEER:
Growler Fill – 15.00
Quarty 32oz To Go Can – 8.00!
(3 for 20.00)
Evening Hoppy Hour:
9-10pm, Thu-Sat
1.00 off every pour on TMBC brews
1.00 off cocktail specials
*There are upcharges for Guest Taps and some Brewers' Specials