click above to jump to a section

click above to jump to a section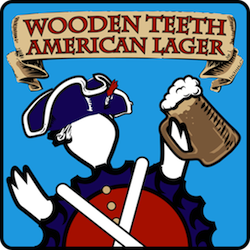 OG 10.8°P / IBU 18 / ABV 4.8 / G↓
2018 GABF Gold Medal Winner
The forefathers of American brewing developed their craft from the German heritage of lagering, or cold conditioned beer. Wooden Teeth continues this tradition with a light malt base that utilizes…
read more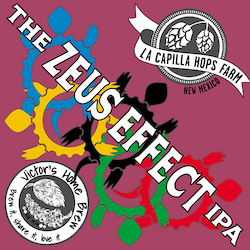 Wet Hop Session IPA
OG 10.3°P / IBU ~50 / ABV 4.3
In collaboration with Victor's Homebrew and La Capilla Hop Farms. This little bolt of flavor carries 30lbs worth of fresh Zeus hops, grown locally from La Capilla In La Cienega. It has a peppy American kick with notes of nettle and a bit of lemon balm. This is a highly drinkable table beer meant for hop heads.
$1 from every pour of Zeus Effect will go to benefit the NM Special Olympics.
read more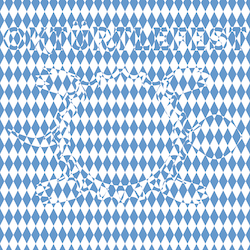 German Festbier
OG 13.5°P / IBU 25 / ABV 5.2 / G↓
zicke zacke, zicke zacke, hoi hoi hoi !!!
ZICKE ZACKE, ZICKE ZACKE, HOI HOI HOI !!!
read more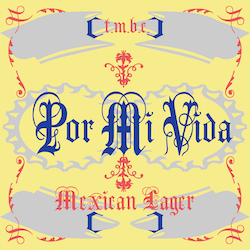 Key Lime Mexican Lager
OG 12.1°P / IBU 30 / ABV 5.05 / G↓
This light, well-proportioned lager is strongly Mexican with a German influence. Not only did the Viennese bring Mexico occupation in the 1860s, they also brought beer. Their beer is what stayed
read more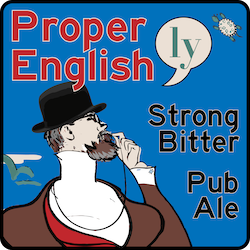 Strong Bitter – Pub Ale
OG 11.5°P / IBU 36 / ABV 4.9
Their ain't no more highly valued are england's Pale Ales, what are premeum quality beers. with EKG and Fuggle being considered Britain's finest hops, Going together quite good, irregardless.
read more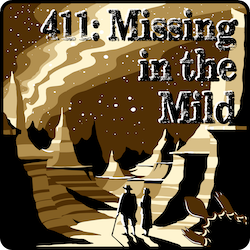 English Dark Mild
OG 10.4°P / IBU 26 / ABV 3.88 / G↓
A perfect hiking beer. You are recommended to carry many essentials during any voyage in the wilderness. An individual first aid kit, flint and tinder, plenty of water, a GPS device, this beer, and a breathalizer …
read more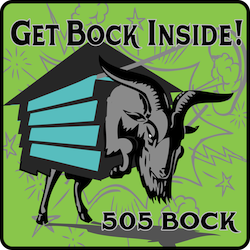 OG 12.4°P / IBU 22 / ABV 5.32 / G↓   
Geographically, stylistically & gustatorily between California Commons and Tejano Bocks, your palate comes home to our quaffable 505 Bock. Lightly-hopped with American Sterling, German Northern Brewer, Mittelfrüh, and Czech Saaz, Get Bock Inside! was …
read more
BOTTLES & CANS
We proudly carry a handful of craft ciders, beers & NM cocktails in cans & bottles
MICROS
Already Ready Cocktails
from Safe House Distilling

read more…
7.00
GRAPEFRUIT HIBISCUS – Teller Genuine Vodka with natural flavors and lemonade.
WATERMELON WALK-OFF – Teller Genuine Vodka mixed with sweet and tangy watermelon lemonade.
LAVENDER LEMONADE – Blueberry & Lavender-infused Teller Genuine Vodka
Beer
from La Cumbre
16oz cans 7.00
A SLICE OF HEFEN
Apple Ciders
12oz cans 5.00
CHERRY, APRICOT,
HAZY STRAWBERRY or
BOURBON-BARREL PEACH
from Tractor Brewing
16oz cans 6.00
BLOOD ORANGE CIDER
Tortoise Creek Pinot Noir      8 | 26
Clarksburg & Monterey, California 2018
VARA Tempranillo     9 | 29
Alameda, NM (from Spanish grapes) 2018
Il Bastardo Sangiovese     7 | 23
Rosso di Toscana, Italy 2019
Xiloca Calatayud Garnacha     8 | 26
Old Vines, Aragón, Spain 2019
Bodini Malbec     7 | 23
Mendoza, Argentina 2017
Gen5 Merlot     8 | 26
Lodi, California 2017
Casillero del Diablo Carmenere     7 | 23
Central Valley, Chile 2018
Cartlidge & Browne Cabernet     9 | 29
North Coast, California 2018
Marietta Old Vine Red     9 | 29
Lot 69, Sonoma & Mendocino, California
Centorri Moscato     9 | 29
Pavia, Italy, 2020
Tattoo Girl Riesling     9 | 29
Columbia Valley, Washington, 2020
La Bastarda Pinot Grigio     7 | 23
Terre Sicilane, Italy 2017
Fire Road Sauvignon Blanc     9 | 29
Marlborough, New Zealand 2019
Amaro Chenin Blanc     9 | 29
New Mexico 2019
True Myth Chardonnay     9 | 29
Paragon Vineyard, Edna Valley, CA 2017
Amaro Las Cruces Sunrise Rosé    8 | 26
New Mexico 2019
12oz – 5.00
16oz – 6.00
20oz – 7.00
Sample Tray – 8.00
TO-GO BEER:
Growler Fill – 15.00
Quarty 32oz To Go Can – 8.00!
(3 for 20.00)
Hoppy Hour:
3-6pm, M-F on TMBC brews
1.00 off every pour
*There are upcharges for Guest Taps and some Brewers' Specials