click above to jump to a section

click above to jump to a section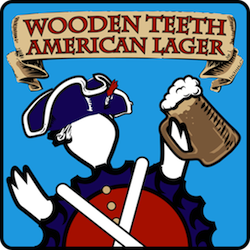 OG 10.8°P / IBU 18 / ABV 4.8 / G↓
GABF Gold Medal Winner
The forefathers of American brewing developed their craft from the German heritage of lagering, or cold conditioned beer. Wooden Teeth continues this tradition with a light malt base that utilizes…
read more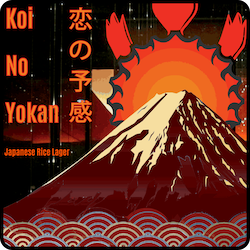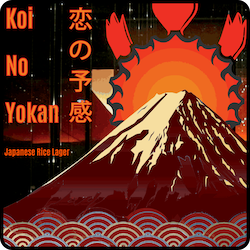 Japanese Rice Pale Lager
OG 10.1°P / IBU 19 / ABV 4.44 / G↓
Koi No Yokan 恋の予感 – trust in the inevitability of love. With toasted flaked rice layered upon pilsen malt and a light touch of Sorachi Ace, we trust in the inevitability that you will love this brew. It's quite unlike any other in the international markets with lemony sweetness and hints of cedarwood while the rice compliments …
read more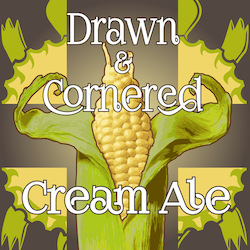 Cream Ale
OG 12°P / IBU 19 / ABV 5.4
Friends, Burq-corños, corn-trymen, lend me your ear. We're fielding a new corn-llaboration, a corn-centrated effort. In corn-cert with Harmon Lane Brewing: a distinctively creamy corn-fection raises it corny head. Aw Shucks! It's a-maiz-ing!
read more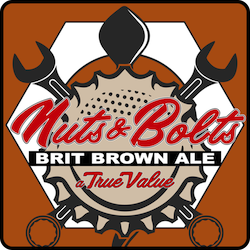 British Brown Ale
OG 12°P / IBU 23 / ABV 4.9 / G↓
"I love you as high as I can hop," smiled Big Nutbrown Hare – and he hopped so high that his ears touched the branches above. That's good hopping, thought Little Nutbrown Hare. I wish I could hop like that. "I love you all the way …
read more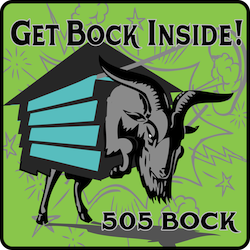 OG 11.8°P / IBU 22 / ABV 4.75 / G↓   
Geographically, stylistically & gustatorily between California Commons and Tejano Bocks, your palate comes home to our quaffable 505 Bock. Lightly-hopped with American Sterling, German Northern Brewer, Mittelfrüh, and Czech Saaz, Get Bock Inside! was …
read more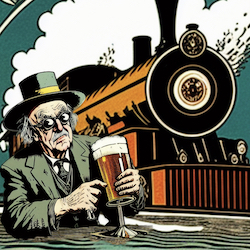 California Common
OG 10.5°P / IBU 37 / ABV 4 / G↓
Hoover's Steam is a homage to a distinguished patron of the original Turtle Mountain where this exceptional beer was first crafted. Inspired by his discerning taste and unwavering support, this beer embodies the spirit of camaraderie and community while paying tribute to Mr. Hoover's fondness for rich flavors and balanced character …
read more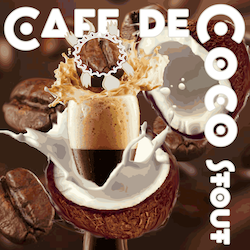 Coconut Coffee Stout
OG 16.7°P / IBU 32 / ABV 6.4
A sumptuous full bodied stout, paired with local Moon's Coffee and Teas Chocolate coffee. Resting upon 10 lbs of toasted coconut, this lightly hopped stout presents a silky and chocolatey balance to the palate.
read more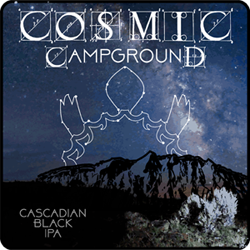 Cascadian Black IPA
OG 15°P / IBU 66 / ABV 6.25
Cosmic Campground, the beer, showcases a deep background of dark malts, contrasted beautifully by bright tones of Cascade, Chinook, Mosaic and Simcoe hops illuminating a vast array of fruitiness against its enveloping roasty darkness. Cosmic Campground, the campground, is …
read more
GUEST TAPS
When we're not drinking Turtle Mountain beer …
ABV 5.5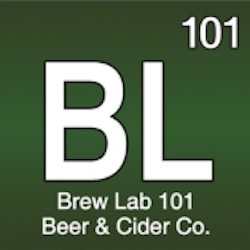 The C-Bomb will blow your mind! Tart cherries make for this refreshing cider that is not too sweet with just the right amount of tartness and cherry flavor.
read more
BOTTLES & CANS
We proudly carry a handful of craft ciders, beers & NM cocktails in cans & bottles
MICROS
Already Ready Cocktails
from Safe House Distilling

read more…
7.00
GRAPEFRUIT HIBISCUS – Teller Genuine Vodka with natural flavors and lemonade.
WATERMELON WALK-OFF – Teller Genuine Vodka mixed with sweet and tangy watermelon lemonade.
LAVENDER LEMONADE – Blueberry & Lavender-infused Teller Genuine Vodka
Beer
from La Cumbre
16oz cans 7.00
A SLICE OF HEFEN
Cider
from Tractor Brewing
16oz cans 7.00
BLOOD ORANGE
from Sandia Hard Cider
12oz cans 6.00
WATERMELON & LEMON-MANGO
Tortoise Creek Pinot Noir      8 | 26
Clarksburg & Monterey, California 2018
VARA Tempranillo     9 | 29
Alameda, NM (from Spanish grapes) 2018
Il Bastardo Sangiovese     7 | 23
Rosso di Toscana, Italy 2019
Xiloca Calatayud Garnacha     8 | 26
Old Vines, Aragón, Spain 2019
Bodini Malbec     7 | 23
Mendoza, Argentina 2017
Gen5 Merlot     8 | 26
Lodi, California 2017
Casillero del Diablo Carmenere     7 | 23
Central Valley, Chile 2018
Cartlidge & Browne Cabernet     9 | 29
North Coast, California 2018
Marietta Old Vine Red     9 | 29
Lot 69, Sonoma & Mendocino, California
Centorri Moscato     9 | 29
Pavia, Italy, 2020
Tattoo Girl Riesling     9 | 29
Columbia Valley, Washington, 2020
La Bastarda Pinot Grigio     7 | 23
Terre Sicilane, Italy 2017
Fire Road Sauvignon Blanc     9 | 29
Marlborough, New Zealand 2019
Amaro Chenin Blanc     9 | 29
New Mexico 2019
True Myth Chardonnay     9 | 29
Paragon Vineyard, Edna Valley, CA 2017
Amaro Las Cruces Sunrise Rosé    8 | 26
New Mexico 2019
12oz – $6    16oz – $7    20oz – $8
Sample Tray – $9
TO-GO BEER:
Growler Fill – $15, "Quarty" 32oz To Go Can – $10! (3 for $27)
HOPPY HOUR:
3-6pm M-F, $1 off every TMBC brew
BAR-TOP HOPPY HOUR:
All Day & Night Tues-Thurs, $1 off every TMBC brew
Belly UP!
*There are upcharges for some Brewers' Specials and Guest Taps