click above to jump to a section

click above to jump to a section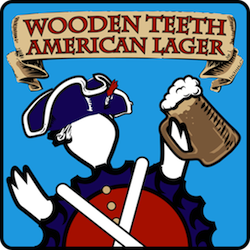 OG 10.8°P / IBU 18 / ABV 4.8 / G↓
GABF Gold Medal Winner
The forefathers of American brewing developed their craft from the German heritage of lagering, or cold conditioned beer. Wooden Teeth continues this tradition with a light malt base that utilizes…
read more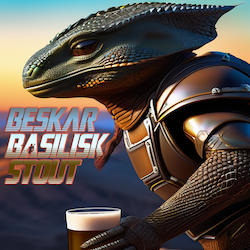 American Stout Stout
OG 17.8°P / IBU 24 / ABV 5.9
Beskar Basilisk is more than a beer; it's an expedition into the unknown. Each sip is a portal to the boundless imagination of a cosmic universe, where stouts become stardust and flavors are as limitless as the cosmos. Journey with us through a galaxy of taste and intrigue, and may the flavor be with you.
read more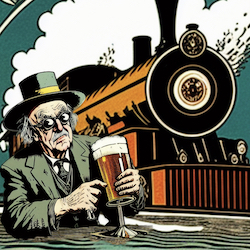 California Common
OG 15.4 / IBU 65 / ABV 6.6
Hoover's Steam is a homage to a distinguished patron of the original Turtle Mountain where this exceptional beer was first crafted. Inspired by his discerning taste and unwavering support, this beer embodies the spirit of camaraderie and community while paying tribute to Mr. Hoover's fondness for rich flavors and balanced character …
read more
Honey Brown Ale
OG 14.8°P / IBU 28 / ABV 5.75 / G↓
Sip by sip NectarKeeper Brown unveils its allure. A silky mouthfeel, akin to the golden flow of honey itself, caresses the palate. Providing a beckoning moment to reflect upon the silent heroes of our world, a world kept alive by those who labor in silence to preserve our sweetest treasures, beekeepers and pollinators.
read more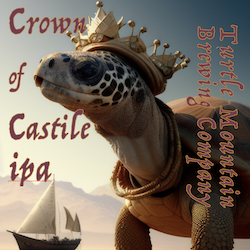 Columbus West Coast IPA
OG 14.9°P / IBU 66 / ABV 7
Gleaming with the radiant hues of antiquity, a deep amber beacon of discovery, with assertive bitterness reminiscent of the uncharted challenges of yesteryears, hoppy intrigue invites you to delve deeper into the mysteries within your glass.
read more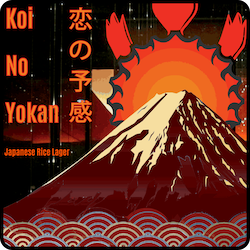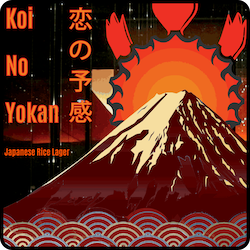 Japanese Rice Pale Lager
OG 10.1°P / IBU 19 / ABV 4.44 / G↓
Koi No Yokan 恋の予感 – trust in the inevitability of love. With toasted flaked rice layered upon pilsen malt and a light touch of Sorachi Ace, we trust in the inevitability that you will love this brew. It's quite unlike any other in the international markets with lemony sweetness and hints of cedarwood while the rice compliments …
read more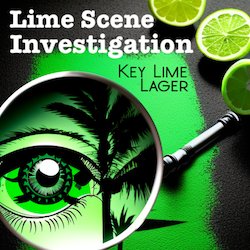 Hopped Key Lime Lager
OG 12°P / IBU 68 / ABV 6
Fresh pale lager hopped with Azacca's mango and papaya tones alongside Sorachi Ace's lemon and herbal bittering tones, with Lemondrop & Contessa's citrus & pear aromatics. The interplay between the acidity of the Key Lime and the hop selection creates a unique tasting experience.
read more
GUEST TAPS
When we're not drinking Turtle Mountain beer …
COCKTAILS
crafted with New Mexico Spirits and handmade ingredients fresh daily
$12
APPLE CINNAMON ANTIQUE
• Big Nose Kate Whiskey • apple cinnamon simple • apple bitters
$11
BLOODY MARIA
• La Reforma Agave Spirit • tomato & lemon juice • worcestershire sauce • Tabasco • pepper • Tajin
$10
MAI-SHELL
• La Reforma Blanco Rum • pineapple • orange • grenadine
DOLLFACE LEMONADE
• Wanted Vodka • lemonade • Luxardo cherries
BEE'S KNEES
• Vara Gin • honey simple • lemon juice
NICO-RITA
• La Reforma Agave Spirit • agave nectar • triple sec • lime • sweet heat rim
BLUEBERRY BLINTZ
• Wanted Vodka • vanilla & maple simple • lemon lime soda • grenadine
PIÑA COE-LADA
• La Reforma Rum • coconut cream • vanilla simple • pineapple • lime
CARRIE'S CHERRY LIMEADE
• La Reforma Blanco Rum • lemon lime soda • grenadine • lime • Luxardo cherries
Tortoise Creek Pinot Noir      8 | 26
Clarksburg & Monterey, California, 2018
VARA Tempranillo     9 | 29
Alameda, NM (from Spanish grapes) 2020
Il Bastardo Sangiovese     7 | 23
Rosso di Toscana, Italy, 2021
Bodini Malbec     7 | 23
Mendoza, Argentina, 2022
Gen5 Merlot     8 | 26
Lodi, California, 2020
Casillero del Diablo Carmenere     7 | 23
Central Valley, Chile, 2021
Cartlidge & Browne Cabernet     9 | 29
North Coast, California, 2021
Marietta Old Vine Red     9 | 29
Lot 74, Sonoma & Mendocino, California
Centorri Moscato     9 | 29
Pavia, Italy, NV
Tattoo Girl Riesling     9 | 29
Columbia Valley, Washington, 2022
La Bastarda Pinot Grigio     7 | 23
Terre Sicilane, Italy, 2021
Fire Road Sauvignon Blanc     9 | 29
Marlborough, New Zealand, 2022
Amaro Chenin Blanc     9 | 29
New Mexico, 2020
True Myth Chardonnay     9 | 29
Paragon Vineyard, Edna Valley, CA 2020
Amaro Las Cruces Sunrise Rosé    8 | 26
New Mexico, NV
BOTTLES & CANS
We proudly carry a handful of craft ciders, beers & NM cocktails in cans & bottles
MICROS
Already Ready Cocktails
from Safe House Distilling
served over ice 7.00
WATERMELON WALK-OFF – Teller Genuine Vodka mixed with sweet and tangy watermelon lemonade.
LAVENDER LEMONADE – Blueberry & Lavender-infused Teller Genuine Vodka
Beer
from La Cumbre
16oz cans 7.00
A SLICE OF HEFEN
Cider
from Tractor Brewing
16oz cans 7.00
BLOOD ORANGE
from Sandia Hard Cider
12oz cans 6.00
WATERMELON
12oz – $6    16oz – $7    20oz – $8
Sample Tray – $9
TO-GO BEER:
Growler Fill – $15
"Quarty" 32oz To Go Can – $10  (3 for $27)
FULL PUB HOPPY HOUR:
3-6pm Tues-Fri, $1 off every TMBC brew
BARTOP HOPPY HOUR MENU:
3-6pm Tues-Fri, Specials on select Pub Grub & $1off select Cocktails
BARTOP BREWS:
All Day & Night Tues-Thurs, $1 off every TMBC brew
*There are upcharges for some Brewers' Specials