handcrafted
Microbrew
birthroom
@ 600o F
Wood-fired
pizzas & calzones
rio rancho's
Best Restaurant
since 1999
Rio Rancho's Neighborhood Brewpubs
Since 1999, we have been serving up the best pizzas, calzones, and grinders from our wood-fired oven, and hand-crafted ales and lagers from our on-premise brewhouse. Come join us for a pint of one of the dozen or so beers we have on tap, in a fun, relaxed atmosphere. Come and see for yourself why locals call us "The Pub", or simply "Turtle."
Turtle Mountain South
905 36th Place SE
KITCHEN HOURS:
Mon: CLOSED (temporarily)
Tues – Thurs: 11am to 8pm
Fri – Sat: 11am to 9pm
Sun: 11am to 8pm
through Delivery.com
from Turtle Mountain South
Turtle Mountain North
7835 Enchanted Hills Blvd.
KITCHEN HOURS:
Mon – Tues: CLOSED
Wed – Sat: 11am to 9pm
Sun: 11am to 9pm
(Sunday doors @10:30 during football)
Be advised: Both locations, on slower nights, may close their kitchens early.
Our staff is amazing, but lately quite overworked.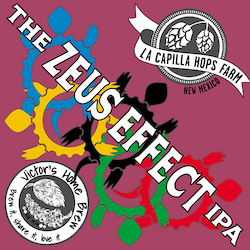 Wet Hop Session IPA
OG 10.3°P / IBU ~50 / ABV 4.3
In collaboration with Victor's Homebrew and La Capilla Hop Farms. This little bolt of flavor carries 30lbs worth of fresh Zeus hops, grown locally from La Capilla In La Cienega. It has a peppy American kick with notes of nettle and a bit of lemon balm. This is a highly drinkable table beer meant for hop heads.
$1 from every pour of Zeus Effect will go to benefit the NM Special Olympics.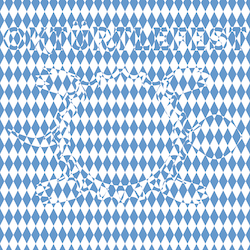 German Festbier
OG 13.5°P / IBU 25 / ABV 5.2 / G↓
zicke zacke, zicke zacke, hoi hoi hoi !!!
ZICKE ZACKE, ZICKE ZACKE, HOI HOI HOI !!!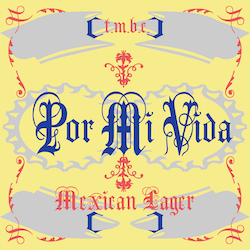 Key Lime Mexican Lager
OG 12.1°P / IBU 30 / ABV 5.05 / G↓
This light, well-proportioned lager is strongly Mexican with a German influence. Not only did the Viennese bring Mexico occupation in the 1860s, they also brought beer. Their beer is what stayed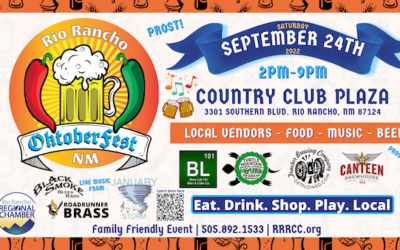 September 24th, 2pm-9pm Oktoberfest Returns to Rio Rancho! A celebration of beer, food, fun and supporting local businesses. Live Music, Food...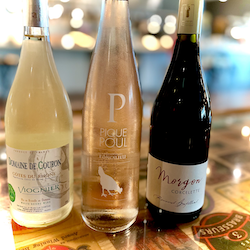 September - Week 3 Winesday Trois Vins et Mets (3 Wines & Dishes) Tour the beauty of French wine without leaving the pub! September 21st @...