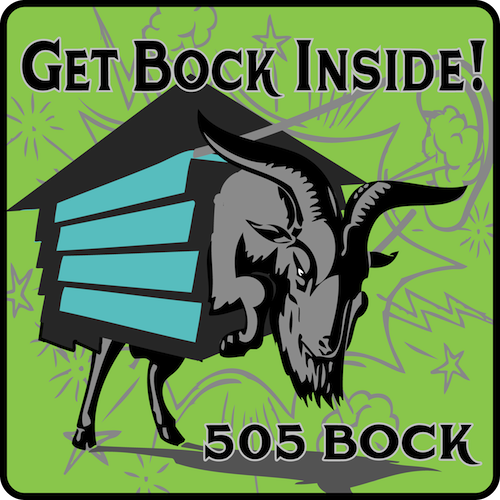 OG 13.1°P / IBU 22 / ABV 5.32 / G↓
Geographically, stylistically & gustatorily between a California Commons and Tejano Bocks, your palate comes home to our quaffable 505 Bock. Lightly-hopped with American Sterling, German Northern Brewer, Mittelfrüh, and Czech Saaz, Get Bock Inside! was debuted by Turtle Mountain in March, 2020, and originally designed as a convivial quarantine companion beer, sessionable and storytelling. It now brings some of those practiced arts back to the pub, and still has a lot to say.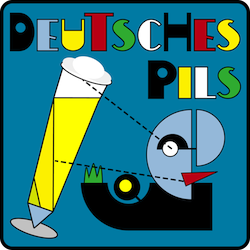 OG 11.5°P / IBU 36 / ABV 4.85
An object is determined by its essence.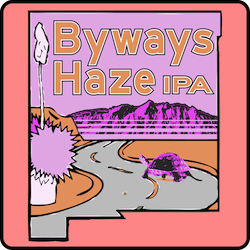 OG 15°P / IBU 14 / ABV 6.5   
Your invitation to explore a culmination of hop cultivation throughout time. A glass of pure human ingenuity, traveling alongside nature's primitive will to adapt to human interaction, as both benefit. Ascend into El Dorado's tropical fruit, peering into insinuations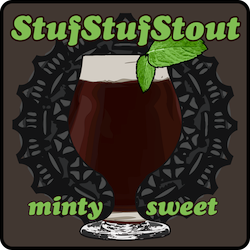 Minty Sweet Stout
OG 18.5°P / IBU 40 / ABV 6.43 / G↓
A solution of confectionery pleasures brewed with 35lbs of Oreo Cookie Cake, whirlpooled with spearmint, and brought to condition on roasted cocoa nibs. Treat sensations of chocolate, roasted malt and coffee …