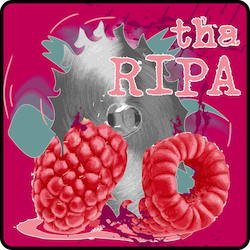 OG 14.2°P / IBU 45 / ABV 7 / *G↓ but contains wheat
Time to unleash Tha RIPA, the flavor dripa, thirst killa
A dry hopped thrilla, glass filla, says come hitha.
got mo hop than my man Gojira, that juicy flow got you hangin' like a go-rilla. Make you mo' chilla.