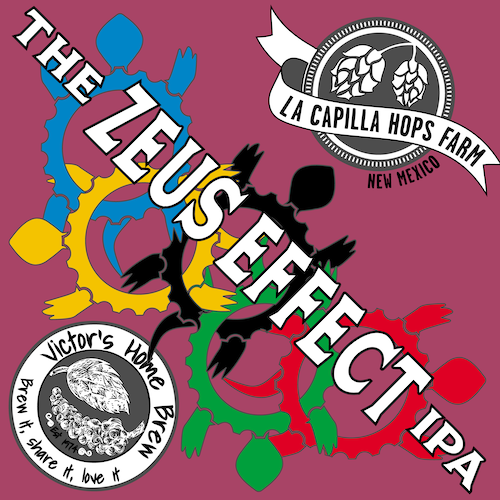 Wet Hop Session IPA
OG 10.3°P / IBU ~50 / ABV 4.3
In collaboration with Victor's Homebrew and La Capilla Hop Farms, this little bolt of flavor carries 30 lbs worth of fresh Zeus hops, grown locally from La Capilla in La Cienega. It has a peppy American kick with notes of nettle and a bit of lemon balm, a highly drinkable table beer meant for hop heads.
$1 from every pour of Zeus Effect will go to benefit the NM Special Olympics.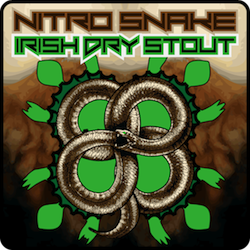 Irish Dry Stout
OG 11.7°P / IBU 37 / ABV 5 / G↓
Saint Patrick is apocryphally credited with the vanquishing of serpents from the Emerald Isle. In his spirit we raise a glass as we vanquish the evils from ourselves and give a nod to famous Irish NITRO stouts. Snakedriver is one for the world record books (specific world record books to remain nameless).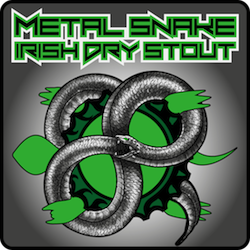 Irish Dry Stout
OG 11.7°P / IBU 37 / ABV 5 / G↓
With mechanical reptilian might and molten scales of garnet, this classic dry stout will sinew itself around your mouth for maximum palatable pleasure. The banished, dark snake of the Emerald Isle calls you to the Craic.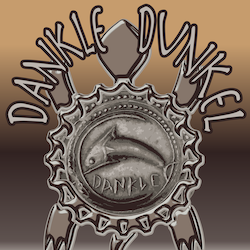 Munich Dunkel
OG 11.8°P / IBU 24 / ABV 4 / G↓
A traditional Munich Dunkel that smacks of biscuity wonder. It is a malt profile full of aromatic and Cara malts. Slightly lower in ABV for maximum drinkability …