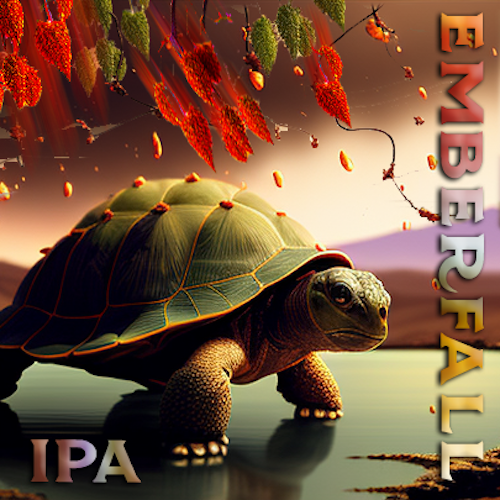 West Coast IPA
OG 15.6°P / IBU 88 / ABV 6.9
Emberfall IPA is a captivating beer that harmoniously blends the unique characteristics of Ekuanot, Cascade, and Chinook hops with a carefully selected malt bill. The combination of these hops contributes a delightful interplay of flavors to this brew.
The Ekuanot hops bring forth a pronounced spiciness and a medley of citrus and tropical fruit notes, lending a vibrant and refreshing quality to the beer. Cascade hops, known for their floral and citrusy characteristics, provide a pleasant aromatic bouquet with hints of grapefruit and floral essence. Meanwhile, Chinook hops add their distinctive piney and resinous flavors, adding depth and complexity to the hop profile.
Complementing the hops, the malt bill features Crystal 30, Vienna, and Caramunich malts. Crystal 30 provides a subtle sweetness and contributes to the beer's caramelized character, enhancing the malt backbone. Vienna malt adds a touch of toasty richness, adding depth and complexity to the overall flavor profile. Finally, Caramunich malt lends a deep amber hue and contributes a gentle caramel flavor, enhancing the beer's malt sweetness.
The combination of these hops and malts results in Emberfall IPA's enticing flavor profile. Expect a robust beer with a balanced blend of hop spiciness, citrus, tropical fruit, and resinous pine notes, all beautifully complemented by a caramelized malt sweetness. The beer's red color is visually appealing, enticing you to indulge in its flavorful experience.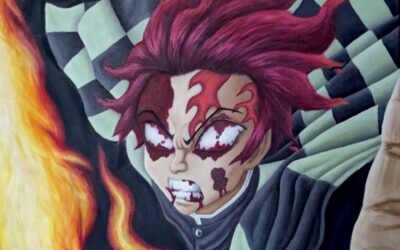 Saturday, Sept.23@ Turtle Mountain North Isaiah Abeyta is bringing his intriguing surreal & anime-inspired art works to Turtle Mountain for the evening! Among other galleries, Mr. Abeyta has been featured at NM State Fair, Ghost Wolf Gallery, UNM Fine Arts, NM...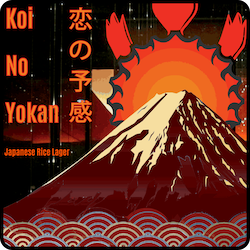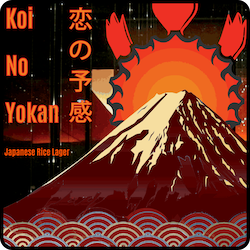 Japanese Rice Pale Lager
OG 10.1°P / IBU 19 / ABV 4.44 / G↓
Koi No Yokan 恋の予感 – trust in the inevitability of love. With toasted flaked rice layered upon pilsen malt and a light touch of Sorachi Ace, we trust in the inevitability that you will love this brew. It's quite unlike any other in the international markets with lemony sweetness and hints of cedarwood while the rice compliments …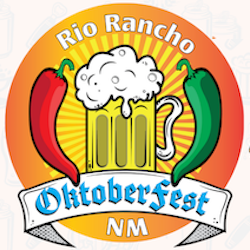 Saturday, September 16, 2023 Rio Rancho Oktoberfest is Back! Join us alongside our friends, BrewLab 101 and Kaktus Brewery at Country Club Plaza in beautiful Rio Rancho, New Mexico! 2pm - 10pm Delicious German foods Beer garden & Special Beer Releases Live music...