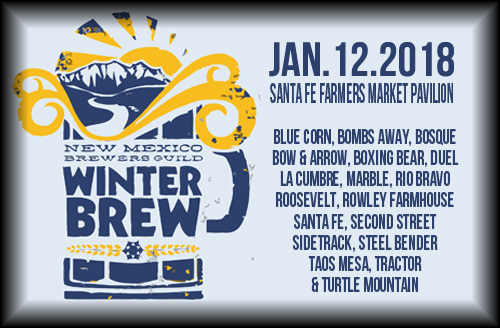 NM Brewers Guild's 7th annual WinterBrew!
Breweries from around the New Mexico converge upon Santa Fe for the 7th annual WinterBrew festival at the Santa Fe Farmers Market Pavilion. Admission includes sampling, a commemorative pint glass, and a pint fill of your choice. This year will feature cold-weather favorites such as stouts, porters, barleywines, winter warmers, and barrel-aged seasonals.
Turtle Mountain will be pouring 3 brews from the vault – Depravity Barleywine, Arsenal Porter, and SCH Strong Scottish Lager, along with 2 of this month's new brews – Infinitesimus Imperial Stout, and Count Hellesarius Helles!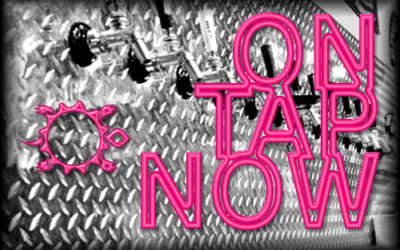 We saved this pale, blonde delight for the cessation of the summer season to provide a beer both light yet ri¢h. A beverage so well balanced it can be your companion while you turn a page, master your craft, and will even fuel a party monster. It's the perfect beer...