Snakedriver – Nitro Stout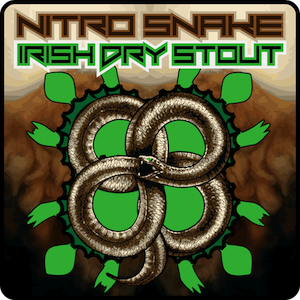 Irish Dry Stout
OG 11.7°P / IBU 37 / ABV 5 / G↓.
Patron saint of Ireland and legendary originator of the shamrock parable, Saint Patrick is also credited with the vanquishing of serpents from the Emerald Isle. In this spirit, we raise a glass, not of emerald but of garnet and onyx, as we vanquish the evils from ourselves. We also give a nod to the most famous of Irish stouts by releasing Snakedriver on NITRO! Nitrogenation gives beer a beautifully creamy mouthfeel, a sumptuously thick head, and that mesmerizing cascade. Come enjoy a pint. It promises to be one for the world record books (specific world record books to remain nameless).
Snakedriver is a gluten-reduced true beer!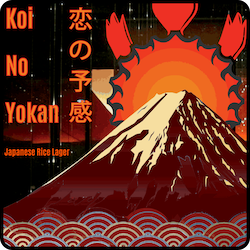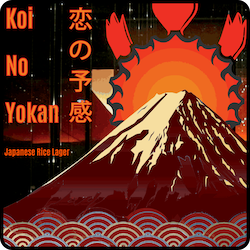 Japanese Rice Pale Lager
OG 10.1°P / IBU 19 / ABV 4.44 / G↓
Koi No Yokan 恋の予感 – trust in the inevitability of love. With toasted flaked rice layered upon pilsen malt and a light touch of Sorachi Ace, we trust in the inevitability that you will love this brew. It's quite unlike any other in the international markets with lemony sweetness and hints of cedarwood while the rice compliments …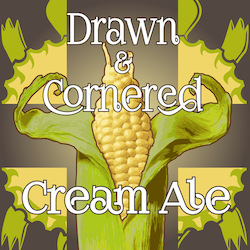 Cream Ale
OG 12°P / IBU 19 / ABV 5.4
Friends, Burq-corños, corn-trymen, lend me your ear. We're fielding a new corn-llaboration, a corn-centrated effort. In corn-cert with Harmon Lane Brewing: a distinctively creamy corn-fection raises it corny head. Aw Shucks! It's a-maiz-ing!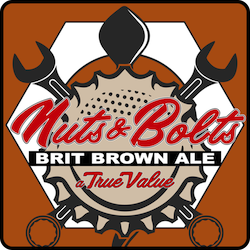 British Brown Ale
OG 12°P / IBU 23 / ABV 4.9 / G↓
"I love you as high as I can hop," smiled Big Nutbrown Hare – and he hopped so high that his ears touched the branches above. That's good hopping, thought Little Nutbrown Hare. I wish I could hop like that. "I love you all the way …