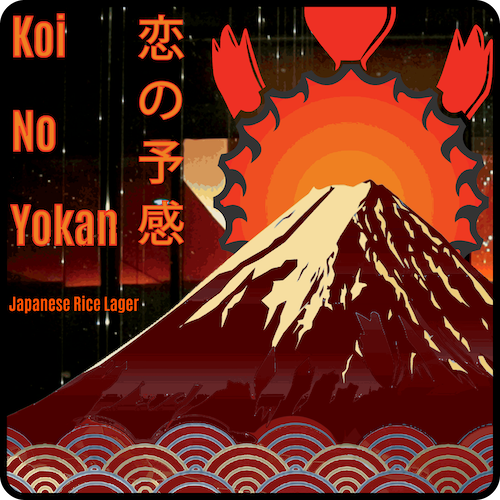 Japanese Rice Pale Lager
OG 10.1°P / IBU 27 / ABV 4.55
Koi No Yokan 恋の予感 – trust in the inevitability of love. With toasted flaked rice layered upon pilsen malt and a light touch of Sorachi Ace (a hop developed by Sapporo Breweries) we trust in the inevitability that you will love this brew. It's quite unlike any other in the international markets with lemony sweetness and hints of cedarwood while the rice compliments the beer's dryness beautifully.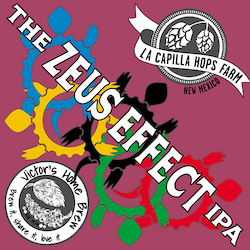 Wet Hop Session IPA
OG 10.3°P / IBU ~50 / ABV 4.3
In collaboration with Victor's Homebrew and La Capilla Hop Farms. This little bolt of flavor carries 30lbs worth of fresh Zeus hops, grown locally from La Capilla In La Cienega. It has a peppy American kick with notes of nettle and a bit of lemon balm. This is a highly drinkable table beer meant for hop heads.
$1 from every pour of Zeus Effect will go to benefit the NM Special Olympics.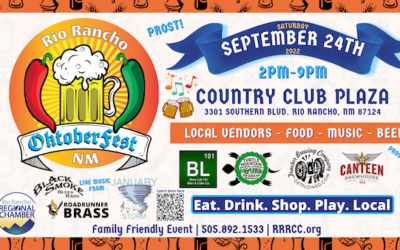 September 24th, 2pm-9pm Oktoberfest Returns to Rio Rancho! A celebration of beer, food, fun and supporting local businesses. Live Music, Food trucks, local vendors, local breweries and more! Cost - Kids Free, Adults - $5 Admission can be paid at the event Sponsored...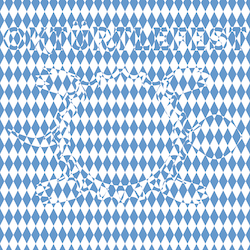 German Festbier
OG 13.5°P / IBU 25 / ABV 5.2 / G↓
zicke zacke, zicke zacke, hoi hoi hoi !!!
ZICKE ZACKE, ZICKE ZACKE, HOI HOI HOI !!!