Snakedriver – Nitro Stout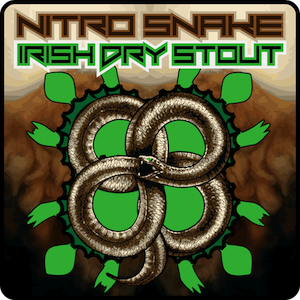 OG 11°P / IBU 25 / ABV 4.3 / G↓   
Patron saint of Ireland and legendary originator of the shamrock parable, Saint Patrick is also credited with the vanquishing of serpents from the Emerald Isle. In this spirit, we raise a glass, not of emerald but of garnet and onyx, as we vanquish the evils from ourselves. We also give a nod to the most famous of Irish stouts by releasing Snakedriver on NITRO! Nitrogenation gives beer a beautifully creamy mouthfeel, a sumptuously thick head, and that mesmerizing cascade. Come enjoy a pint. It promises to be one for the world record books (specific world record books to remain nameless).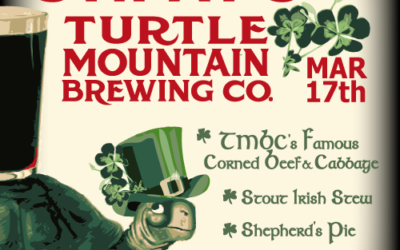 St.Pat's Promises to be 33% Epic this Year! ALL OUR TRIED & TRUE IRISH PUB FARE TMBC's Famous Corned Beef & Cabbage Shine's Slow-Roasted Lamb Shepherd's Pie Metal Snake Irish Stout Beefy Irish Stew PLUS 2 STOUTS ON TAP! Snakedriver Nitro Stout Metal Snake...
We've Moved into Yellow!
To all residents of Sandoval County:
On behalf of all the employees of Turtle Mountain, I would like to say a huge "Thank You" to everyone who, through adherence to COVID-safe practices, brought our positivity rate down below the 5% threshold allowing us to enter the Yellow Stage and reopen to 25% indoor occupancy. We can once again welcome patrons back inside Turtle Mountain after nearly 3 months of being limited to patio-only dining.
I also want to send a huge shout out to all the loyal and hardy patrons who braved the …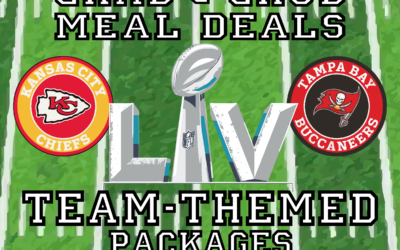 Sunday, Feb.7th, Super Bowl 55!
We're offering Team-Themed,Grab & Grub Meal Packages, up to 25% off regular menu prices! Thats like getting the 4th quarter for FREE!
Available 11am-3pm for pickup or delivery.