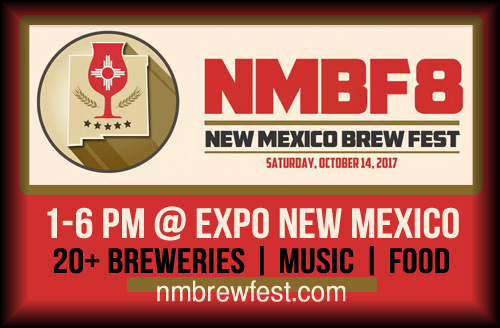 New Mexico Brew Fest 8!
Saturday, Oct 14th, join us at NMBF8!
"One of the 10 best Fall festivals in the U.S." – Fox
If you go to only one brewfest this year, this should be it.
All the usual suspects:
Abbey, Blue Corn, Bosque, Bow & Arrow, Boxing Bear, Broken Trail, Canteen, Dialogue, Drafty Kilt, Enchanted Circle, Kellys, La Cumbre, Left Turn, Marble, Palmer, Ponderosa, Quarter Celtic, Red Door, Rio Bravo, Santa Fe, Sidetrack, Starr Bros, Steel Bender, Tractor, and of course Turtle Mountain
Music from:
Zack Quintana, DJ Flo Fader, Michael Moxey & The Easy Sinners
Turtle Mountain will be proudly pouring:
Hopshell IPA, Depravity Barleywine, and Wooden Teeth American Lager
plus ('tis the season) Cosmic Yum Yum Cranberry-Lime Kettle Sour and Oktoberfest Munich Lager
Tix are $25 ($45 for early admission) @ nmbrewfest.com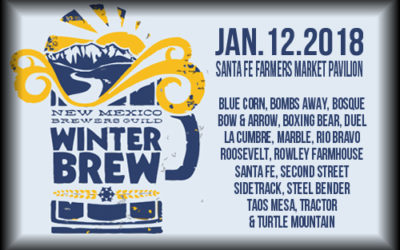 NM Brewers Guild's 7th annual WinterBrew! Breweries from around the New Mexico converge upon Santa Fe for the 7th annual WinterBrew festival at the Santa Fe Farmers Market Pavilion. Admission includes sampling, a commemorative pint glass, and a pint fill of your...