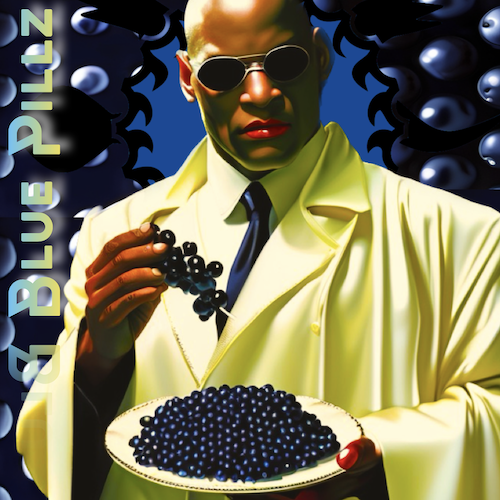 Blueberry Pilsner
OG 13°P / IBU 18 / ABV 5.93
Indulge in the allure of the Blue Pillz, where the choice is not merely a question, but an invitation to immerse yourself in a world of enchanting flavors and soothing satisfaction. Much like the tempting offer of the Blue Pill, our Blue Pillz presents a decision worth savoring. As you gaze upon its mesmerizing hue – a captivating, deep purple – you'll feel a sense of calm and familiarity, like stepping into a comforting dream. The choice becomes clear: embrace Blue Pillz and surrender to a delightfully refreshing reality.
This brew embodies the essence of classic Pilsner craftsmanship, with Pilsen malt and Six Row Barley, offering a clean and crisp foundation that's both reassuring and invigorating. A delicate touch of Tettnang hops imparts a subtle 18 IBUs of gentle bitterness, just enough to keep you intrigued. Yet, it's the infusion of 220 lbs of pure blueberry essence that makes Blue Pillz an experience like no other. With each sip, you'll be drawn deeper into a world of exquisite blueberry notes, revealing themselves gradually, like secrets whispered in a dream.
Choose the Blue Pillz, and surrender to the seductive embrace of familiarity with a twist. This is the choice for those who appreciate the beauty in life's simple pleasures, where the path of enchantment unfolds sip by sip, leaving you with an undeniable sense of contentment and satisfaction. Embrace the Blue Pill, and discover the extraordinary within the ordinary.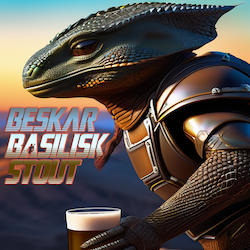 American Stout Stout
OG 17.8°P / IBU 24 / ABV 5.9
Beskar Basilisk is more than a beer; it's an expedition into the unknown. Each sip is a portal to the boundless imagination of a cosmic universe, where stouts become stardust and flavors are as limitless as the cosmos. Journey with us through a galaxy of taste and intrigue, and may the flavor be with you.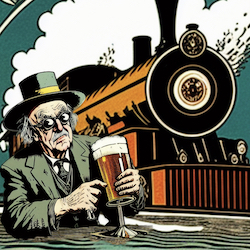 California Common
OG 15.4 / IBU 65 / ABV 6.6
Hoover's Steam is a homage to a distinguished patron of the original Turtle Mountain where this exceptional beer was first crafted. Inspired by his discerning taste and unwavering support, this beer embodies the spirit of camaraderie and community while paying tribute to Mr. Hoover's fondness for rich flavors and balanced character …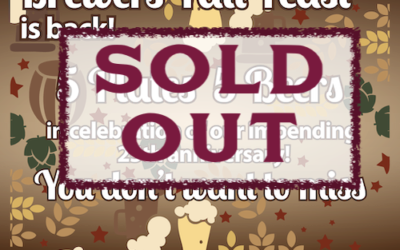 ... This event is SOLD OUT Please keep in mind our future celebration dinners, including: Turtle Mountain North's 2nd Anniversary in late December TMBC's 25th Anniversary Gala in March and many more to come throughout 2024 ... our Brewers' Fall Feast triumphantly...