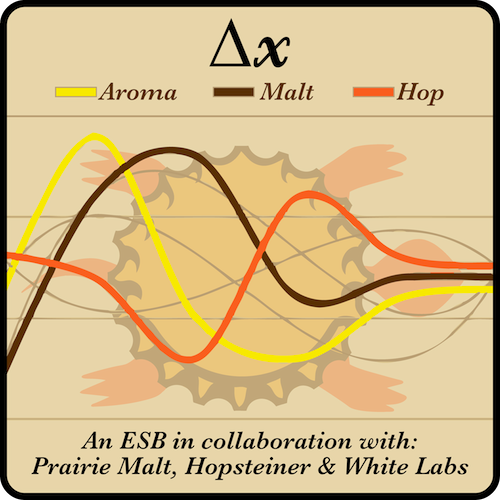 Collaboration ESB – (Delta Ex)
OG 13.6°P / IBU 41 / ABV 5.34
A beer of coordination. A collaboration between Turtle Mountain and three other major beer entities; Prairie Malt, White Labs and Hopsteiner.
A completely English beer, lautered from bready Prairie Malt's Paul's Malt lineup; Balmy Skies Mild, Captains Classic Cara and a touch of Melanoidin to give a moderate caramel component, with a grainy sweet background.
Hopsteiner's Delta Hop, sometimes called "The Super Willamette" contributes a spicy, earthy aroma with a hint of citrus.
Fermented with White Labs WLP 013 London Ale Yeast which let the malt and hops shine while contributing a restrained amount of fruity esters.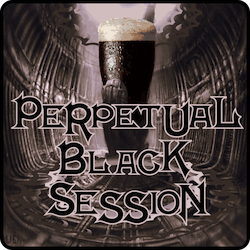 Schwarzbier
OG 12.5°P / IBU 33 / ABV 5.04
Held within the visualization,
the continuous rerun of my own Saaz-ness
A fraction of time perpetuated,
By my regretful soul animated.
Trapped in a ceaseless pint …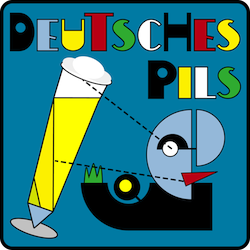 OG 11.5°P / IBU 36 / ABV 4.85
An object is determined by its essence.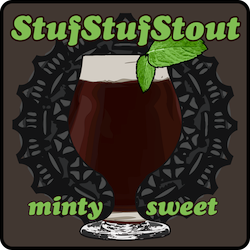 Minty Sweet Stout
OG 18.5°P / IBU 40 / ABV 6.43 / G↓
A solution of confectionery pleasures brewed with 35lbs of Oreo Cookie Cake, whirlpooled with spearmint, and brought to condition on roasted cocoa nibs. Treat sensations of chocolate, roasted malt and coffee …