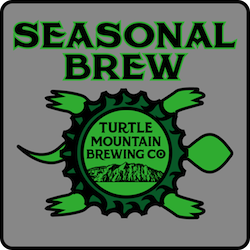 OG 1.080 / IBU 31 / ABV 7.0 / fl.oz. 22   
The midwinter wind cuts through the world, collecting souls with Odin leading the way. The Wild Hunt begins…
Friends of the pub often fondly reminisce about Tim's yuletide Winter Warmer, Wild Hunt. We also bemoan its departure. Traditionally, Winter Warmers are higher alcohol, spiced ales. Our brewer took modest liberties with this tradition, spicing with molasses, orange peel, fresh ginger, nutmeg, clove and fermenting as a lager, colder and slower, to produce an amazingly complex brew.
What most don't know is that Tim managed to corral some of Odin's forces, sequestering them into French Oak Pinot Noir barrels, leaving them to wait out the winter, deep in a corner of the Turtle brewery, to develop even more depth and complexity. With Spring upon us, as the trees awaken and Turtle Mountain's 16th anniversary approaches, the time is nigh. Wild Hunt is reborn as Wilde Jagd
These special hand-bottled and wax-dipped 22 ounce bombers will only be available at the pub. They promise to be a must-have for true New Mexico craft beer enthusiasts, as well as an historic milestone for Turtle Mountain Brewing Company.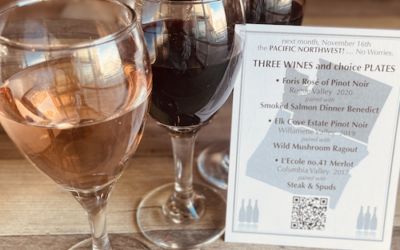 November - Week 3 Winesday Three Wines and "so choice" Plates Tour the Pacific NW without leaving the pub! November 16th @ Turtle Mountain North Hosted by Amy Haas of  palate with paired plates by Chef Raul Blanco. MENU • Foris Rosé of Pinot Noir, Rogue...