We're in the Smackdown FINALS!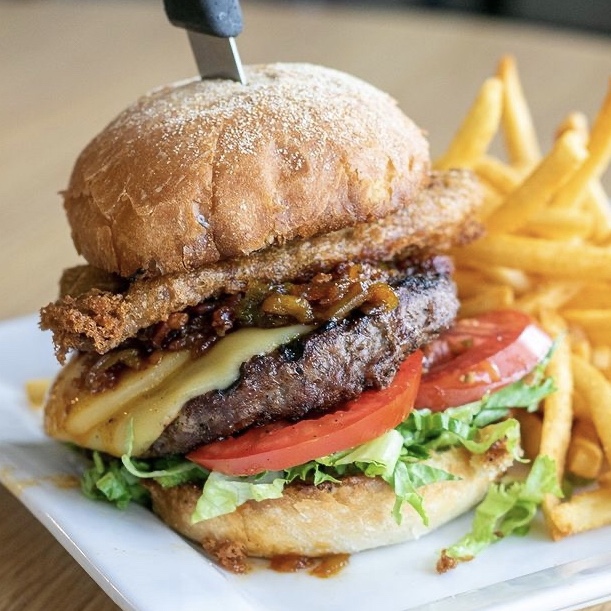 The Green Chile Cheeseburger Smackdown is Sept.11 Our special competition entry this year is the
CHRISTMAS

IN

JULY

BURGER

· A half pound Angus beef burger, · Beer-batter-fried green chile, · Chimayo red & green chile bacon jam, · with Smoked gouda · on a cornmeal dusted roll Come taste why we so impressed the judges. This gastronomic delight will be available at the pub, on our menu until Sept 11.

EVENT PAGE AT EDIBLE NM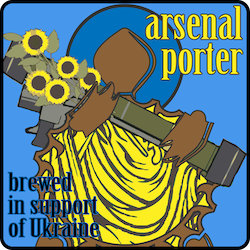 OG 14.1°P / IBU 30 / ABV 5.51
Well rounded and chocolatey, this porter is a weapon against human cruelty and infringement upon sovereignty. For each pint of Arsenal Porter sold, $1 is contributed to Saint Javelin, a non-profit that collects and distributes donations to Ukrainians in need.
Collaborative Rye IPA
OG 14.6°P / IBU 64 / ABV 5.53
Learn to see, and then you'll know there is no end to the new worlds …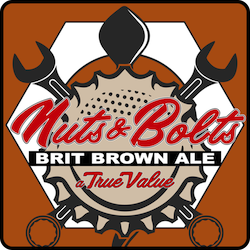 British Brown Ale
OG 12.2°P / IBU 24 / ABV 5.28
That's good hopping, thought Little Nutbrown Hare. I wish I could hop like that.