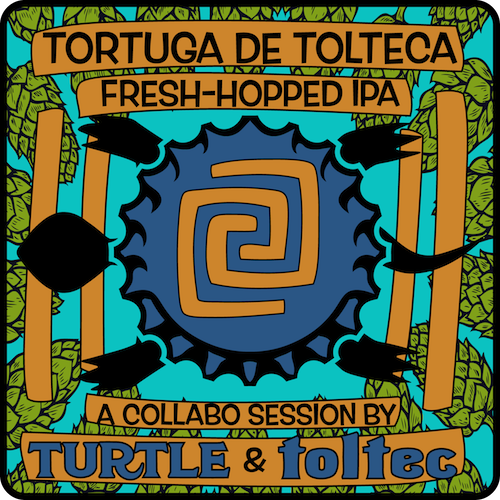 Fresh Hopped Session IPA

In collaboration with our friends down at Toltec Brewing … 150 lbs of a single hop variant, Chinook, was strenuously harvested with ingenuity and careful hands at La Capilla hop farm on Cienega Creek by Hell Canyon, NM. The fresh, full hop cones journeyed Turtle Mountain's way to blossom into a beer flush with spice, pine and grapefruit flavors. A lightly caramelized, crisp, dry body of Mild malt, Munich and CaraHell motors beneath, driving a ride of full enjoyment.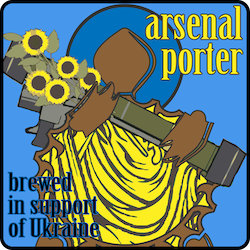 OG 14.1°P / IBU 30 / ABV 5.51
Well rounded and chocolatey, this porter is a weapon against human cruelty and infringement upon sovereignty. For each pint of Arsenal Porter sold, $1 is contributed to Saint Javelin, a non-profit that collects and distributes donations to Ukrainians in need.
Collaborative Rye IPA
OG 14.6°P / IBU 64 / ABV 5.53
Learn to see, and then you'll know there is no end to the new worlds …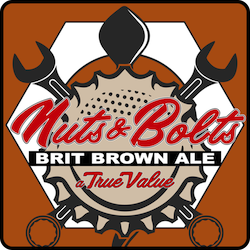 British Brown Ale
OG 12.2°P / IBU 24 / ABV 5.28
That's good hopping, thought Little Nutbrown Hare. I wish I could hop like that.