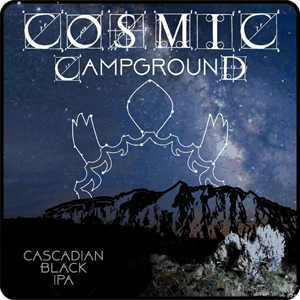 Cascadian Dark Ale (Black IPA)
OG 18°P / IBU 68 / ABV 7   
Brewed in collaboration with our friends at Proximity Malting Co., this beer draws its inspiration from the Cosmic Campground of The Gila National Forest. It is the first International Dark Sky Sanctuary located in the National Forest System and in North America, with the nearest significant source of light nearly 40 miles away across the Arizona border. Cosmic Campground, the beer, boasts classic Cascade hops in proximity to newer American varietals such as Chinook, Mosaic and Simcoe. This is a beer that is stylistically not supposed to exhibit so much dark malt that the sensory experience of hops is overwhelmed. A delicate balance between a vast array of fruitiness and the enveloping roasty darkness.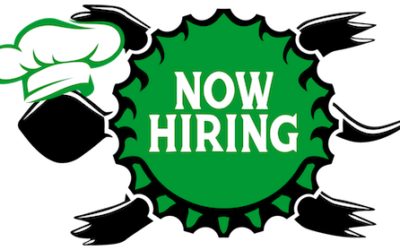 for BOTH locations 🙂 Apply online or in person. Tell your friends, tell your family, "Get a job at Turtle so I can reap the benefits."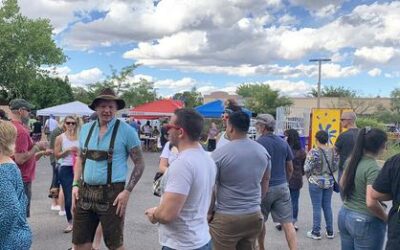 Saturday, Sept. 25th Join us at the pub for a scaled-down, yet fierce, celebration. Enjoy locally made brats from Rio Rancho Meats alongside German potato salad and our house-made TMBC spicy mustard. Quaff a quite quaffable Festbier from Weihenstephan, a special...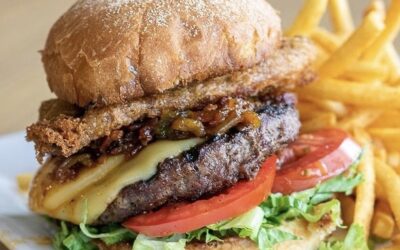 The Green Chile Cheeseburger Smackdown is Sept.11 Our special competition entry this year is the CHRISTMAS IN JULY BURGER · A half pound Angus beef burger, · Beer-batter-fried green chile, · Chimayo red & green chile bacon jam, · with Smoked gouda · on a cornmeal...