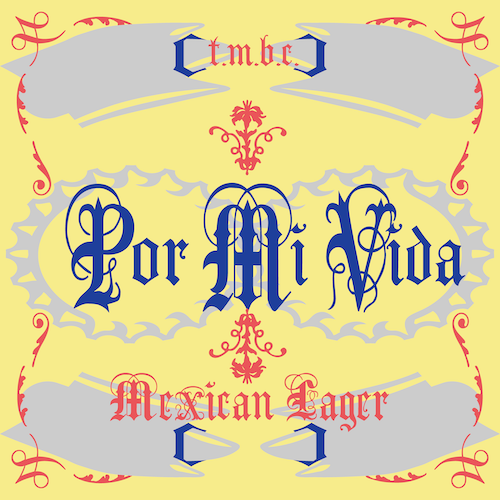 Key Lime Mexican Lager
OG 12.1°P / IBU 30 / ABV 5.05 / G↓.
This light, well-proportioned lager is strongly Mexican influenced, with a grain bill nearly half Vienna malt complemented by Pilsen malt and flaked corn. Mexican brewers tend to prefer German hops. This preference dates all the way back to the Viennese occupation of Mexico in the 1860s. Not only did they bring their occupation but they also brought their beer and their beer is what stayed.
Preloaded with lime, no need for a wedge, keeping the beer purists happy.
Por Mi Vida is a gluten-reduced true beer!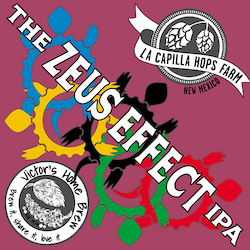 Wet Hop Session IPA
OG 10.3°P / IBU ~50 / ABV 4.3
In collaboration with Victor's Homebrew and La Capilla Hop Farms. This little bolt of flavor carries 30lbs worth of fresh Zeus hops, grown locally from La Capilla In La Cienega. It has a peppy American kick with notes of nettle and a bit of lemon balm. This is a highly drinkable table beer meant for hop heads.
$1 from every pour of Zeus Effect will go to benefit the NM Special Olympics.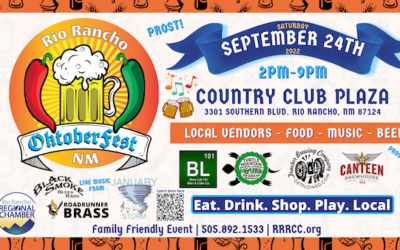 September 24th, 2pm-9pm Oktoberfest Returns to Rio Rancho! A celebration of beer, food, fun and supporting local businesses. Live Music, Food trucks, local vendors, local breweries and more! Cost - Kids Free, Adults - $5 Admission can be paid at the event Sponsored...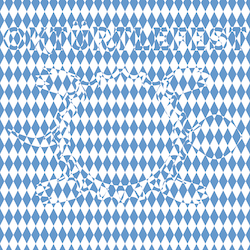 German Festbier
OG 13.5°P / IBU 25 / ABV 5.2 / G↓
zicke zacke, zicke zacke, hoi hoi hoi !!!
ZICKE ZACKE, ZICKE ZACKE, HOI HOI HOI !!!