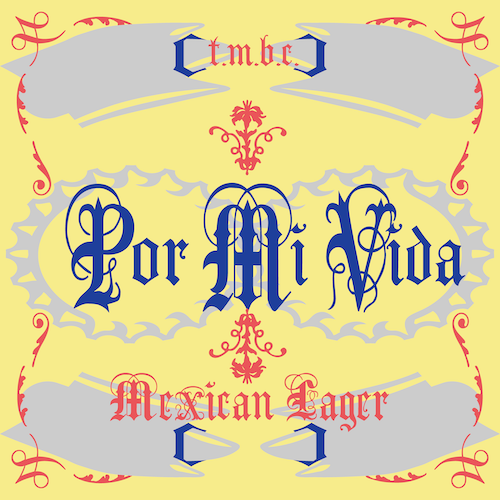 Key Lime Mexican Lager
OG 12.7ºP / IBU 26 / ABV 5.4 / G↓
Dearest Por Mi Vida,
In the midst of our love story, there exists a brew, a testament to the sweetness of life's journey. With each sip, it whispers tales of passion and devotion, an elixir that encapsulates the very essence of our union.
Upon first gaze, it unveils a golden hue, reminiscent of sun-kissed days and the warmth of your embrace. Pilsen and Vienna Malts, in perfect harmony, provide the foundation, a steadfast support like the love we share, unwavering and enduring.
Flaked Corn, like the grains of time, dances in the brew, contributing 15% of its soul, imparting a lightness, a reminder that in life's complexities, simplicity often holds the key to true happiness.
And there, as the sun dips below the horizon, emerges the heart of this brew – the Key Lime Pure, a zest of vibrancy, a vivid tribute to your heritage. It enchants the senses, much as your smile does, with a subtle kiss of lime that speaks of shared laughter and the traditions of your Mexican roots.
In the embrace of Hallertauer Mittelfrüh and Lemondrop hops, the beer finds its voice. They weave a melody, delicate and refined, a serenade to the very heart of our connection. It's a reminder of the joyful fiestas and celebratory weddings, where Mexican Lagers, just like our love, flourish and thrive.
And thus, Por Mi Vida comes to life. It's more than just a beer; it's a testament to our journey together. A toast, a declaration, a promise of a lifetime shared in love and companionship. As we raise our glasses, we raise our hearts to one another, for this, my dearest, is for my life, and my life is forever entwined with yours.
With all my love,
– D
Por Mi Vida is a gluten-reduced true beer!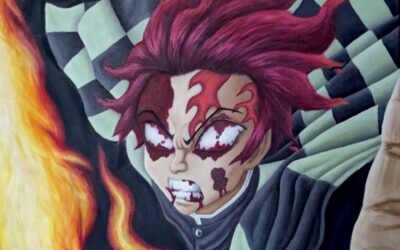 Saturday, Sept.23@ Turtle Mountain North Isaiah Abeyta is bringing his intriguing surreal & anime-inspired art works to Turtle Mountain for the evening! Among other galleries, Mr. Abeyta has been featured at NM State Fair, Ghost Wolf Gallery, UNM Fine Arts, NM...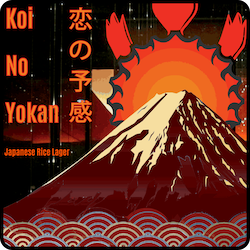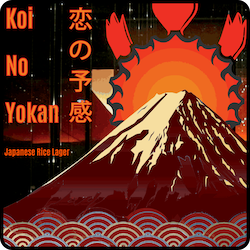 Japanese Rice Pale Lager
OG 10.1°P / IBU 19 / ABV 4.44 / G↓
Koi No Yokan 恋の予感 – trust in the inevitability of love. With toasted flaked rice layered upon pilsen malt and a light touch of Sorachi Ace, we trust in the inevitability that you will love this brew. It's quite unlike any other in the international markets with lemony sweetness and hints of cedarwood while the rice compliments …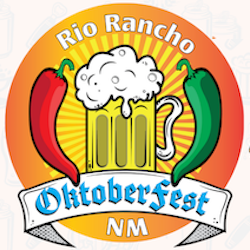 Saturday, September 16, 2023 Rio Rancho Oktoberfest is Back! Join us alongside our friends, BrewLab 101 and Kaktus Brewery at Country Club Plaza in beautiful Rio Rancho, New Mexico! 2pm - 10pm Delicious German foods Beer garden & Special Beer Releases Live music...