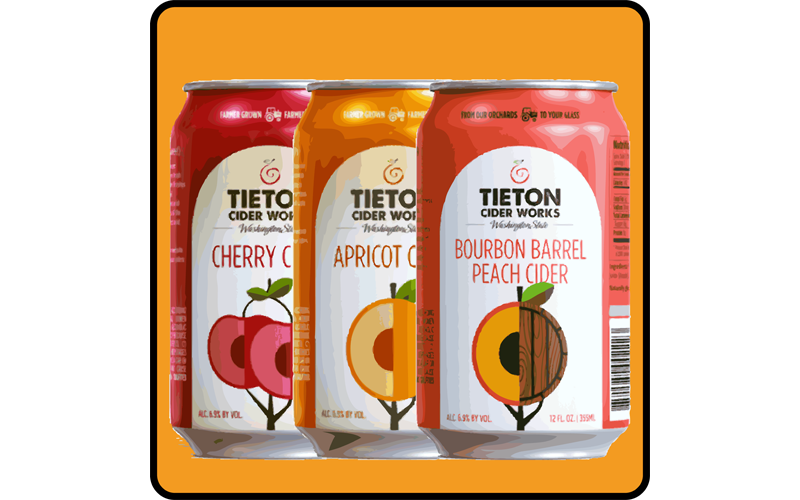 Growing gnarly, wild, cider apples varieties since 2008 on land in the family since the 1920's. Campbell's Harmony Orchards is the largest for cider apples and Perry pears in the state of Washington. Tieton ciders are expressions of their harvest and reflective of the place that it is grown.
CHERRY – Crisp apple cider on the front while sweet cherries finish with hints of cinnamon and clove. 6.9% GF
APRICOT – Fruit forward on the nose. Sweet and tart on the palate. A great combination of apple and apricot. 6.9% GF
BOURBON BARREL PEACH – Perfect balance of sweet, ripe peaches and tart, green apples. A touch of oak tannin finishes wistfully. 6.9% GF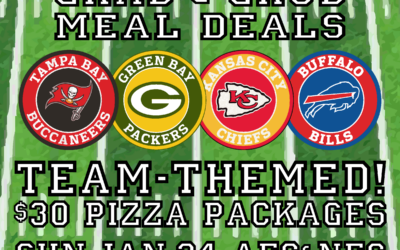 Sunday, Jan. 24 – AFC & NFC Championship Games
We're offering Team-Themed, Pizza & Appetizer Bundles, only $30 each! Thats like getting the 4th quarter for FREE!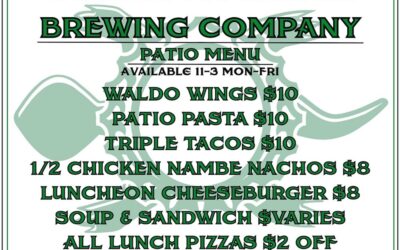 Come on over and enjoy our delicious new patio lunch menu!
11-3 Monday – Friday!
• Waldo Wings $10
Stout-boiled wings tossed in your choice of sauce served with carrots, celery and ranch or bleu cheese for dipping
• Patio Pasta $10
Fettucine, shredded chicken and green chile alfredo sauce topped with shaved parmesan, served with …
End of an Era, We're Retiring our Mug Club 🙁 
To the Turtle Mountain Community: 
Due to the impossible task of being able to properly clean and sanitize individual mugs, and for the overall safety of all of you, our patrons, we have made the difficult decision to retire the Mug Club after 22 years.
I have so many fond memories of the original Mug Club shelf at the old Turtle, and I can still picture the mugs and name the founding members.  The camaraderie continued when we moved into this new building back in 2006. But alas, all good things must come to an end …