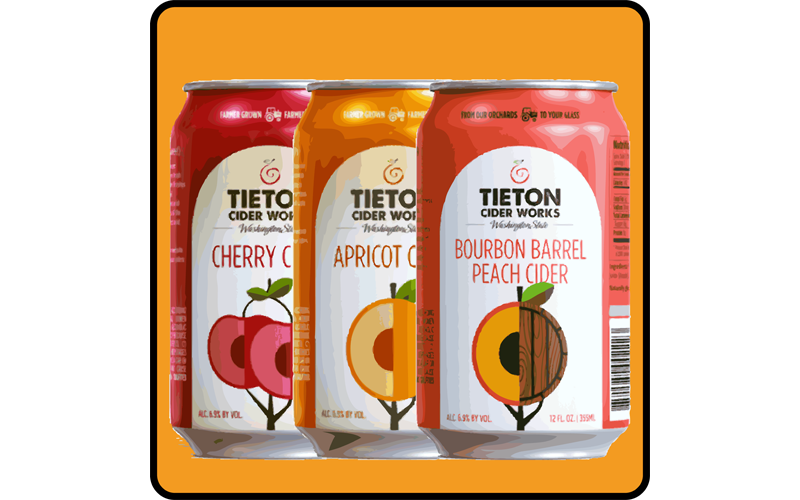 Growing gnarly, wild, cider apples varieties since 2008 on land in the family since the 1920's. Campbell's Harmony Orchards is the largest for cider apples and Perry pears in the state of Washington. Tieton ciders are expressions of their harvest and reflective of the place that it is grown.
CHERRY – Crisp apple cider on the front while sweet cherries finish with hints of cinnamon and clove. 6.9% GF
APRICOT – Fruit forward on the nose. Sweet and tart on the palate. A great combination of apple and apricot. 6.9% GF
BOURBON BARREL PEACH – Perfect balance of sweet, ripe peaches and tart, green apples. A touch of oak tannin finishes wistfully. 6.9% GF
HAZY STRAWBERRY – A blend of hand-picked strawberries and fresh-pressed cider that pours as a ruby blush, unfiltered to add body and accentuate flavor. 6.9% GF
LAVENDER HONEY – Locally-sourced honey and whole lavender buds give crisp apple on the front, rich honey notes on the palate and just a hint of lavender on the finish 6.9% GF
CRANBERRY – Perfect for lovers of both sweet and tart. Bold and bright with a cinnamon finish 6.9% GF
BOTTLES & CANS
We proudly carry a handful of craft ciders & beers in cans & bottles
MICROS
Apple Ciders
BOURBON-BARREL PEACH from Tieton

read more…
12oz cans 5.00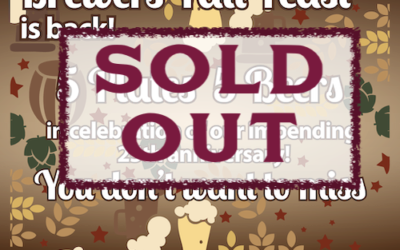 ... This event is SOLD OUT Please keep in mind our future celebration dinners, including: Turtle Mountain North's 2nd Anniversary in late December TMBC's 25th Anniversary Gala in March and many more to come throughout 2024 ... our Brewers' Fall Feast triumphantly...