Spiced Rusticana – American Brown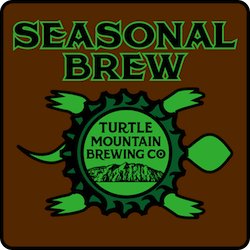 OG 14.2ºP / IBU 27 / ABV 5.25 / G↓   
Inspired by Mascagni's Cavalleria Rusticana, the Rusticana Brown is a dark, easy drinking brown, with color reminiscent of walnut, or iron laden clay. The hue evokes images of agricultural implements in a time and country of yore.
This beer exhibits chocolate notes in a bed of caramel. The spices of orange peel, star anise, cinnamon and coriander seed crescendo as the beer warms and is enjoyed. Viva, il birra spumeggiante!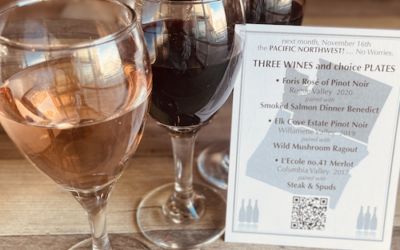 November - Week 3 Winesday Three Wines and "so choice" Plates Tour the Pacific NW without leaving the pub! November 16th @ Turtle Mountain North Hosted by Amy Haas of  palate with paired plates by Chef Raul Blanco. MENU • Foris Rosé of Pinot Noir, Rogue...