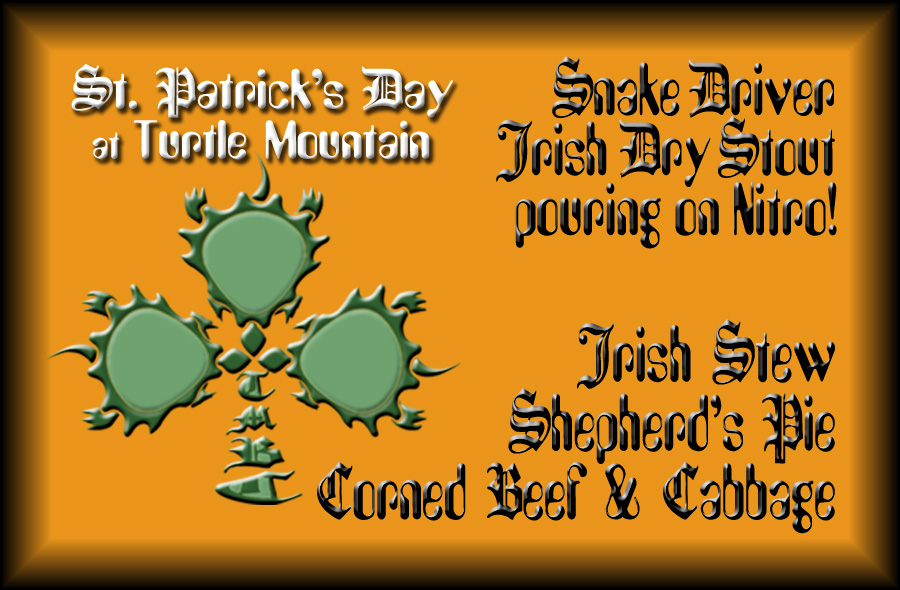 kicks off a full week of celebrations at Turtle Mountain
leading up to TMBC's 19th anniversary on the 22nd! Our chefs & brewers have been hard at work in anticipation and preparations have already begun. Mick & David are putting the finishing touches on this year's Snakedriver Irish Dry Stout, meaning NITROGENATION! Can't wait for that creamy, sumptuously thick head, and mesmerizing cascade. Chuck & Shine have begun the brine on a ton of USDA choice brisket for their famous corned beef. OK, more like 1/8th of a ton, but still!
Saturday, March 17th, St. Pats!

Corned Beef & Cabbage
house-brined, with potatoes (of course)
Shepherd's Pie
made with slow-roasted lamb (as shepherds do)
Irish Beef Stew
made with Snakedriver Irish dry stout (as publicans do)

Sunday, March 18th – Sunday March 25th
Thursday, March 22nd, TMBC's 19th Anniversary Brewmasters Dinner!

Happy B-Day to the Pub! That of course, includes you dear reader. We all get presents! (stay tuned…)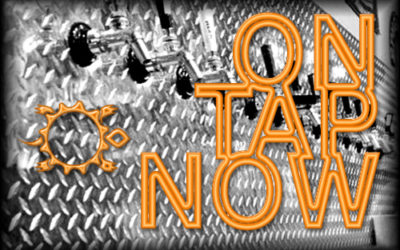 With the help of our rock solid customers, the past two decades have created memories that are igneous yet sweet. To celebrate our 20th year, we wanted to forge a beer that would be as memorable and fantastic as our life in Rio Rancho. This Steinbock incorporated...