Pacific NW – Wine Tasting Event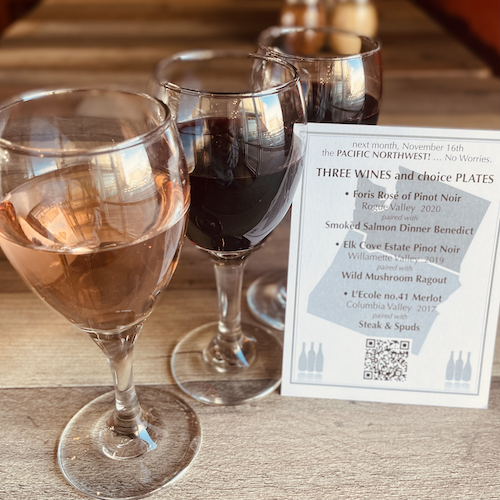 November – Week 3 Winesday

Three Wines and "so choice" Plates
Tour the Pacific NW
without leaving the pub!
November 16th @ Turtle Mountain North
Hosted by Amy Haas of  palate
with paired plates by Chef Raul Blanco.
MENU
• Foris Rosé of Pinot Noir, Rogue Valley
paired with
Smoked Salmon Dinner Benedict
• Elk Cove Estate Pinot Noir, Willamette Valley
paired with
Wild Mushroom Ragout
• L'Ecole no.41 Merlot, Columbia Valley
paired with
Steak & Spuds
$30 plus tax&tip
Online Ticketing Only
Seating is Limited.
Wildflower Honey Brown
OG 12.9°P / IBU 28 / ABV 5.2 / G↓
Using honey, one of the world's most ancient ingredients, the Elden Brown has a carefully balanced malt profile with a meady honey estus. A warm nutty rejuvenation envelopes and graces the tongue. Lemondrop whirlpool additions summon …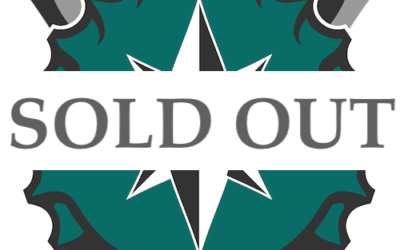 This event is sold out February 6th It's our First Anniversary @ North! In celebration, join us for a truly extravagant 6 course feast featuring wines & spirits from Vara & Taylor Garrett, with paired dishes from Chef Christopher BlanshineMENU the gatherer •...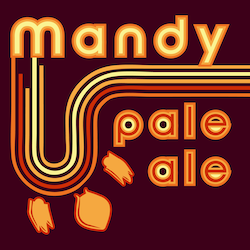 Mandarina Bavaria Pale Ale
OG 12.5°P / IBU 38 / ABV 5.1 / G↓
A perfect balance of Vienna, Munich and Red malt. Excellent toasty flavors without clashing with the star of the show, Mandarina Bavaria. A true example of what this hop can achieve. Sumptuous orange overtones rounded out with subtle herbal comforts.