Nothing Really Batters – Pancake Stout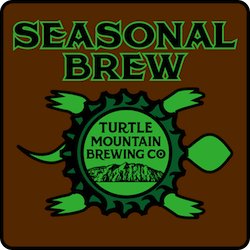 OG 1.077 / IBU 36 / ABV 7.7   
Yup, we did it. We made a beer with pancakes. This pastry stout gobbled up 100 griddled scratch pancakes and 55 pounds of 100% pure maple syrup. East Kent Golding and German Saphir hops give a mild bitterness you expect from a serious stout. Allow this beer to warm, so that its mouthfeel shows a more flippant syrupy attribute. Or don't, nothing really batters.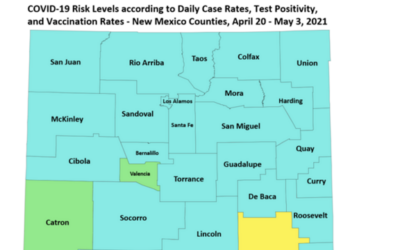 Attention Turtle Mountain Patrons: I'm sure that many of you are aware that today, Friday, May 14th, Governor Lujan-Grisham adopted the CDC guidance exempting fully-vaccinated individuals from wearing masks in both indoor and outdoor settings. Individuals are...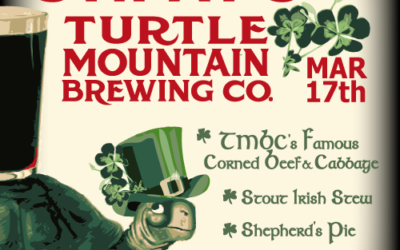 St.Pat's Promises to be 33% Epic this Year! ALL OUR TRIED & TRUE IRISH PUB FARE TMBC's Famous Corned Beef & Cabbage Shine's Slow-Roasted Lamb Shepherd's Pie Metal Snake Irish Stout Beefy Irish Stew PLUS 2 STOUTS ON TAP! Snakedriver Nitro Stout Metal Snake...
We've Moved into Yellow!
To all residents of Sandoval County:
On behalf of all the employees of Turtle Mountain, I would like to say a huge "Thank You" to everyone who, through adherence to COVID-safe practices, brought our positivity rate down below the 5% threshold allowing us to enter the Yellow Stage and reopen to 25% indoor occupancy. We can once again welcome patrons back inside Turtle Mountain after nearly 3 months of being limited to patio-only dining.
I also want to send a huge shout out to all the loyal and hardy patrons who braved the …