Hoperation Hanging Garden – IPL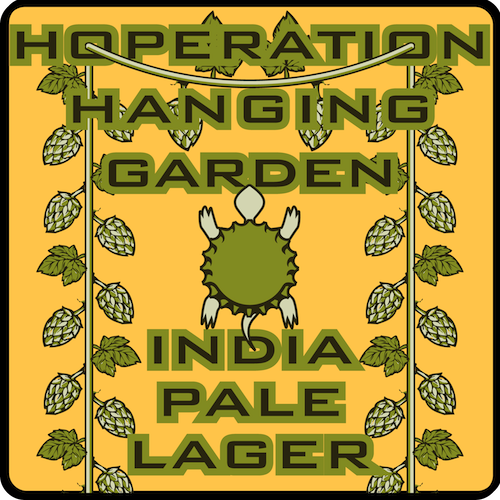 OG 12.5°P / IBU 40 / ABV 5.30   
Welcome to the front recruit. The mission is simple, drink as much of this beer as you can while being a responsible and well composed human adult. Here are the details: We have a heavy amount of pilsner malt in this one, enough to make the Jerries go hip hip hooray. A small amount of specialized Cara 8, a small detachment from Belgium.
They're joined by some American Hops. For this operation; we're referring to them as The Three C's of the USDA Hop Breeding Program. Chinook of 1985 giving off piney grapefruit, Cascade of 1972, it's a distinctive actor with a unique floral and citrus note. Then there's Centennial, from 1974 and 1990 it's known as the super Cascade , careful with that one chap.
Remember, you were carefully selected for this mission, if you fail, the brewers will deny any involvement in your task.
Happy Drinking Recruit.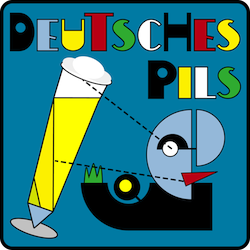 OG 11.5°P / IBU 36 / ABV 4.85
An object is determined by its essence.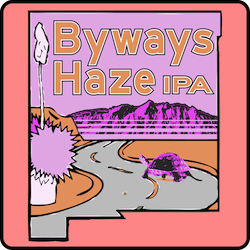 OG 15°P / IBU 14 / ABV 6.5   
Your invitation to explore a culmination of hop cultivation throughout time. A glass of pure human ingenuity, traveling alongside nature's primitive will to adapt to human interaction, as both benefit. Ascend into El Dorado's tropical fruit, peering into insinuations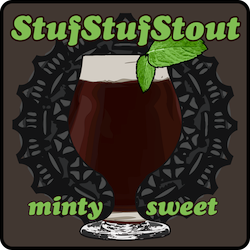 Minty Sweet Stout
OG 18.5°P / IBU 40 / ABV 6.43 / G↓
A solution of confectionery pleasures brewed with 35lbs of Oreo Cookie Cake, whirlpooled with spearmint, and brought to condition on roasted cocoa nibs. Treat sensations of chocolate, roasted malt and coffee …