Hoperation Hanging Garden – IPL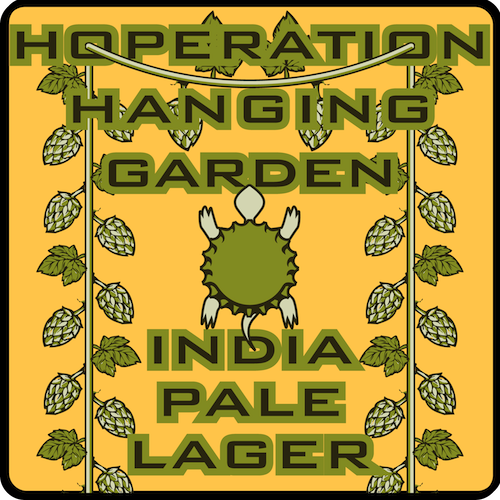 OG 12.5°P / IBU 40 / ABV 5.30   
Welcome to the front recruit. The mission is simple, drink as much of this beer as you can while being a responsible and well composed human adult. Here are the details: We have a heavy amount of pilsner malt in this one, enough to make the Jerries go hip hip hooray. A small amount of specialized Cara 8, a small detachment from Belgium.
They're joined by some American Hops. For this operation; we're referring to them as The Three C's of the USDA Hop Breeding Program. Chinook of 1985 giving off piney grapefruit, Cascade of 1972, it's a distinctive actor with a unique floral and citrus note. Then there's Centennial, from 1974 and 1990 it's known as the super Cascade , careful with that one chap.
Remember, you were carefully selected for this mission, if you fail, the brewers will deny any involvement in your task.
Happy Drinking Recruit.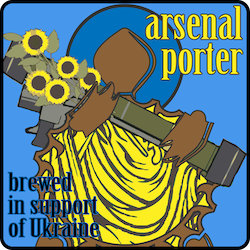 OG 14.1°P / IBU 30 / ABV 5.51
Well rounded and chocolatey, this porter is a weapon against human cruelty and infringement upon sovereignty. For each pint of Arsenal Porter sold, $1 is contributed to Saint Javelin, a non-profit that collects and distributes donations to Ukrainians in need.
Collaborative Rye IPA
OG 14.6°P / IBU 64 / ABV 5.53
Learn to see, and then you'll know there is no end to the new worlds …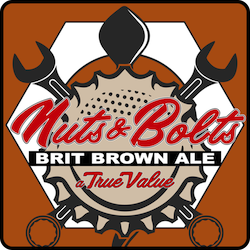 British Brown Ale
OG 12.2°P / IBU 24 / ABV 5.28
That's good hopping, thought Little Nutbrown Hare. I wish I could hop like that.