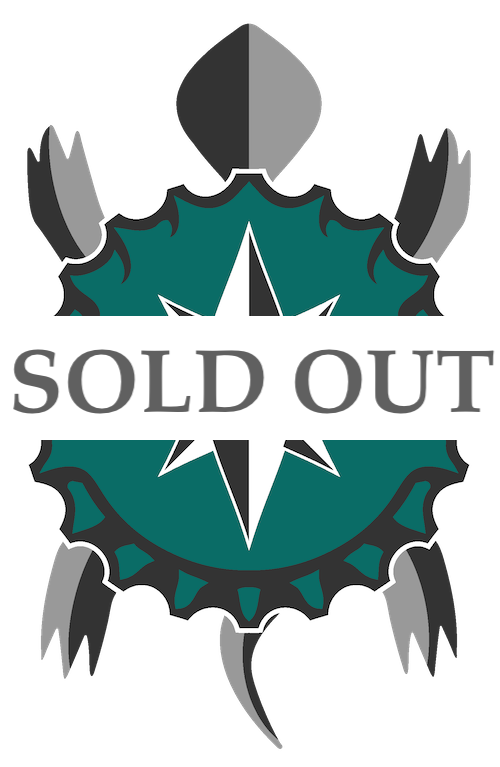 February 6th
It's our First Anniversary @ North!
In celebration, join us for a truly extravagant 6 course feast
featuring wines & spirits from Vara & Taylor Garrett,
with paired dishes from Chef Christopher Blanshine
MENU
the gatherer
• OYSTERS CHINO
smoked under glass, spanish chorizo, manchego gratin
paired with
SMOKY BOULEVARDIER of bacon-washed Taylor Garrett Rye
the explorer
• SWEET BREADS
grilled, parmesan crisp, radish sprouts, pear & vanilla gastrique
paired with
MEDITERRANEAN MALVASIA from Vara
the pirate
• PORK BELLY CONFIT
braised swiss chard, white bean purée, molasses demi-glace
paired with
DARK & SHINY – Rums Añejo and Blanco from Vara, ginger beer, lime
the alchemist
• ENSALADA ARUGULA
goat cheese croquette, red & yellow beet coulis, blackened onion vinaigrette
paired with
THE METAMORPHOSIS
An alchemic wonder cocktail from Bar Chef Andrew Szeman (hint: it comes with a hammer)
the hunter
• DUCK BREAST
seared, mushroom risotto, cherry garnacha reduction, honey dust
paired with
GARNACHA TINTO ESPAÑOL from Vara
the archivist
• BARLEY PUDDING
cranberry, golden raisin, apple compote, brandied caramel
paired with
FINE SPANISH BRANDY SOLERA RESERVA from Vara
$125 plus tip
Online Ticketing Only
Seating is Limited.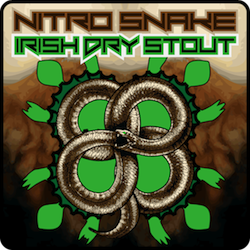 Irish Dry Stout
OG 11.7°P / IBU 37 / ABV 5 / G↓
Saint Patrick is apocryphally credited with the vanquishing of serpents from the Emerald Isle. In his spirit we raise a glass as we vanquish the evils from ourselves and give a nod to famous Irish NITRO stouts. Snakedriver is one for the world record books (specific world record books to remain nameless).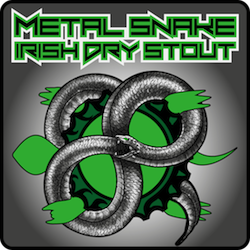 Irish Dry Stout
OG 11.7°P / IBU 37 / ABV 5 / G↓
With mechanical reptilian might and molten scales of garnet, this classic dry stout will sinew itself around your mouth for maximum palatable pleasure. The banished, dark snake of the Emerald Isle calls you to the Craic.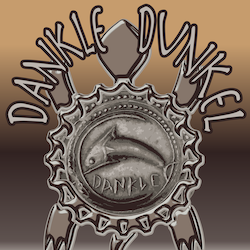 Munich Dunkel
OG 11.8°P / IBU 24 / ABV 4 / G↓
A traditional Munich Dunkel that smacks of biscuity wonder. It is a malt profile full of aromatic and Cara malts. Slightly lower in ABV for maximum drinkability …