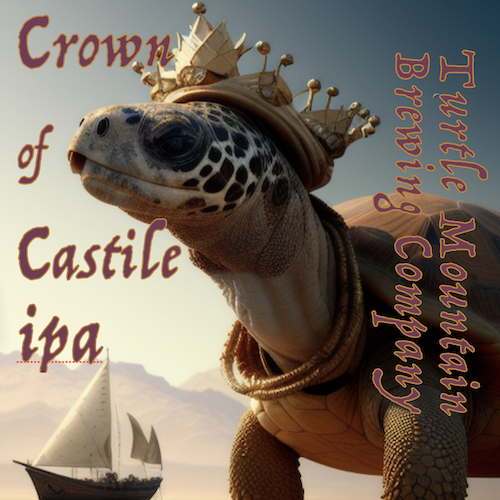 Columbus West Coast IPA
OG 14.9°P / IBU 66 / ABV 7
Take a voyage back in time to an age of unquenchable curiosity and boundless exploration. Crown of Castile, our West Coast IPA, is a tribute to the bold pioneers of the 15th century, who set forth into the unknown with hearts full of wonder and sails billowing with anticipation.
In the glass, it gleams with the radiant hues of antiquity, a deep amber, light copper beacon of discovery. Its malt foundation, a harmonious blend of Carahell, Crystal Munich 60, and CaraMunich, forms the sturdy vessel for your own journey of exploration.
With each sip, you embark on an adventure of the senses. The assertive bitterness, reminiscent of the uncharted challenges of yesteryears, is guided by the robust character of our hops. The cascade of flavors, a harmonious blend of hoppy intrigue, invites you to delve deeper into the mysteries within your glass.
Crown of Castile invites you to embrace the untamed spirit of an era when horizons were limitless, and dreams knew no boundaries. It's a reminder that even in a simple pint, you can taste the echoes of those who once looked to the stars and dared to dream. So, raise your glass to the intrepid explorers of history and the enduring quest for wonder.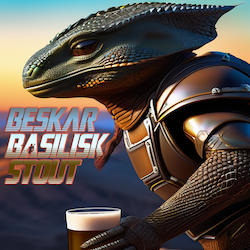 American Stout Stout
OG 17.8°P / IBU 24 / ABV 5.9
Beskar Basilisk is more than a beer; it's an expedition into the unknown. Each sip is a portal to the boundless imagination of a cosmic universe, where stouts become stardust and flavors are as limitless as the cosmos. Journey with us through a galaxy of taste and intrigue, and may the flavor be with you.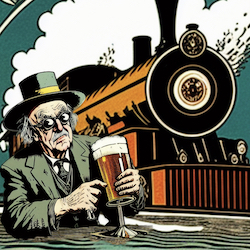 California Common
OG 15.4 / IBU 65 / ABV 6.6
Hoover's Steam is a homage to a distinguished patron of the original Turtle Mountain where this exceptional beer was first crafted. Inspired by his discerning taste and unwavering support, this beer embodies the spirit of camaraderie and community while paying tribute to Mr. Hoover's fondness for rich flavors and balanced character …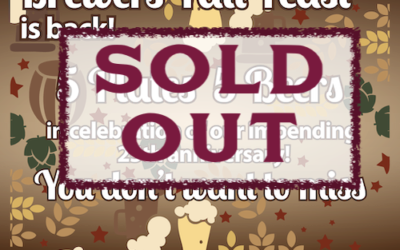 ... This event is SOLD OUT Please keep in mind our future celebration dinners, including: Turtle Mountain North's 2nd Anniversary in late December TMBC's 25th Anniversary Gala in March and many more to come throughout 2024 ... our Brewers' Fall Feast triumphantly...