This event is SOLD OUT
Please keep in mind our future celebration dinners, including:
Turtle Mountain North's 2nd Anniversary in late December
TMBC's 25th Anniversary Gala in March
and many more to come throughout 2024 …
our
Brewers' Fall Feast
triumphantly returns!
Mon.Nov.6.2023 @ Turtle Mountain North
Five TMBC brews with paired plates by Chef Chris Blanshine.
MENU
1st
smoked duck & andouille sausage gumbo, crawfish fritter
paired with
Mr. Hoover's Steam Ale
2nd
jumbo sea scallops, charred bok choy, spicy lemongrass broth, chile strips
paired with
Koi No Yokan Japanese Lager
3rd
bacon-wrapped Kurobuta pork tenderloin, brown butter bourbon sweet potato puree, roasted heirloom carrots, ancho chile honey glaze, bee pollen
paired with
Nectarkeeper Brown Ale
4th
stout-braised beef short rib,
creamy parmesan polenta, stout sauce, fried parsnip ribbons
paired with
Beskar Basilisk Stout
5th
maple cheesecake, pecan graham cracker crust, poached apple, caramel
paired with
Oktürtlefest
This promises to be a very special evening. The first of many as we officially begin our year-long 25th Anniversary celebration!
$100 tip&tax included
Online Ticketing Only
Seating is Limited.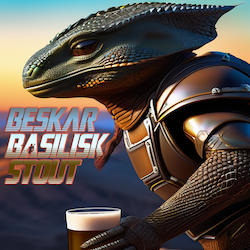 American Stout Stout
OG 17.8°P / IBU 24 / ABV 5.9
Beskar Basilisk is more than a beer; it's an expedition into the unknown. Each sip is a portal to the boundless imagination of a cosmic universe, where stouts become stardust and flavors are as limitless as the cosmos. Journey with us through a galaxy of taste and intrigue, and may the flavor be with you.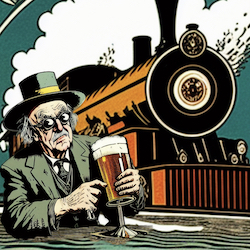 California Common
OG 15.4 / IBU 65 / ABV 6.6
Hoover's Steam is a homage to a distinguished patron of the original Turtle Mountain where this exceptional beer was first crafted. Inspired by his discerning taste and unwavering support, this beer embodies the spirit of camaraderie and community while paying tribute to Mr. Hoover's fondness for rich flavors and balanced character …
Honey Brown Ale
OG 14.8°P / IBU 28 / ABV 5.75 / G↓
Sip by sip NectarKeeper Brown unveils its allure. A silky mouthfeel, akin to the golden flow of honey itself, caresses the palate. Providing a beckoning moment to reflect upon the silent heroes of our world, a world kept alive by those who labor in silence to preserve our sweetest treasures, beekeepers and pollinators.