2022 Green Chile Cheeseburger Smackdown!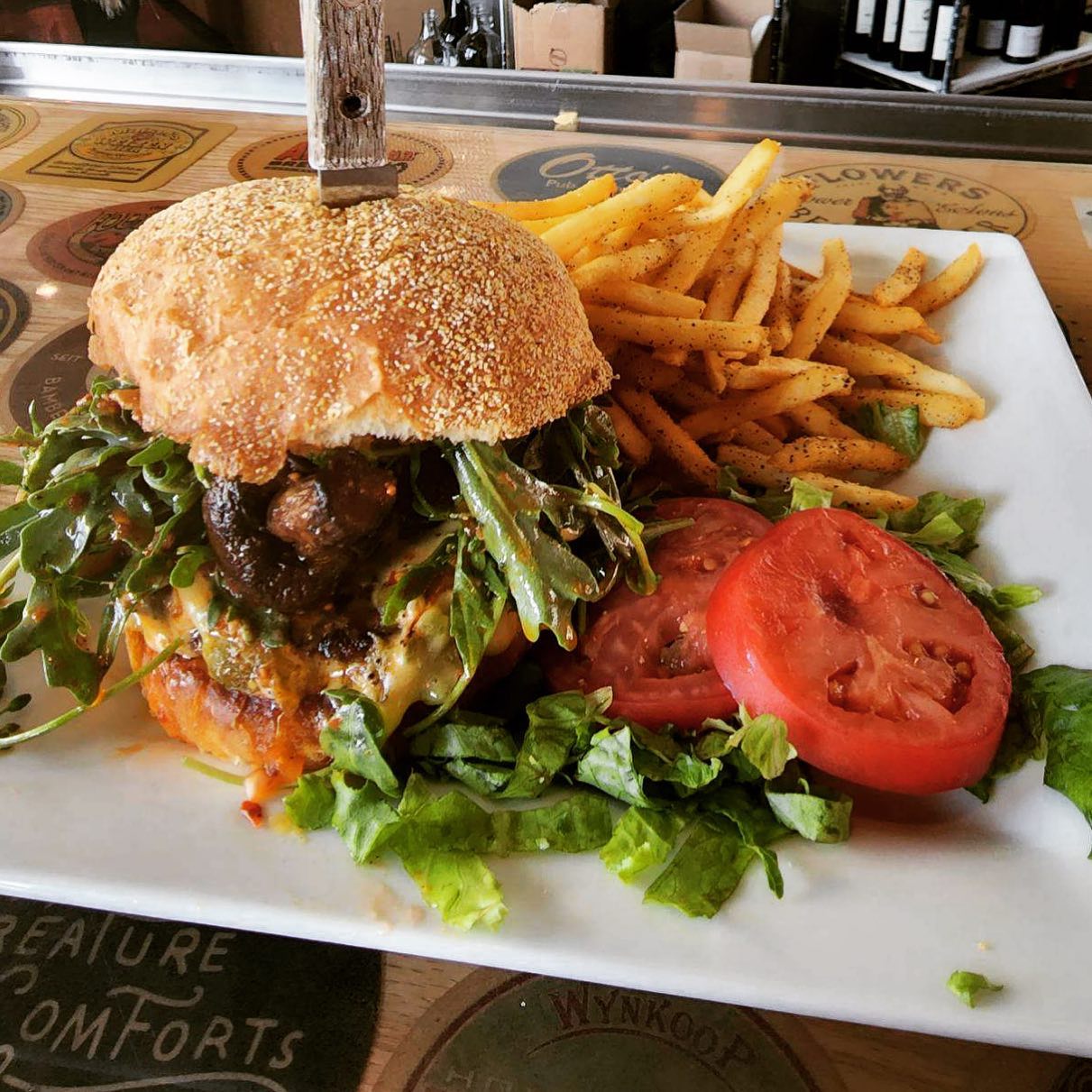 The Smackdown Begins …
We've been honored as one of 16 NM restaurants chosen to compete in 2022's Edible NM Smackdown. This year, our chefs have present for your enjoyment:
The Smokin' Hot Fungi Burger!
Built with Hatch Green Chile, Hatch Beemster Cheese, Brickoven-Smoked Portobello, Chimayo Red Chile House Vinaigrette, Arugula, atop a 1/2 pound Angus Beef Burger on a cornmeal-dusted Kaiser Roll, this delectable monstrosity joins our menu at both Turtle Mountain locations throughout July, and if we progress to the finals throughout August. Don't wait friends, we need your discerning palate to help tune-in the symphony of flavors this elevated pub fare shouts out.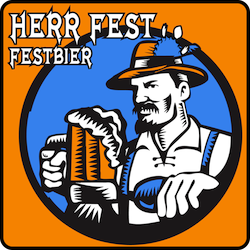 Festbier       OG 12.3°P / IBU 26 / ABV 5.24 / G↓ Ein wunderbar knackiges deutsches helles Lagerbier, ähnlich dem, was man tatsächlich auf dem Oktoberfest trinken würde. Eine Pilsnerbasis mit ein bisschen München und Chevallier. Würzige, blumige und leicht fruchtige...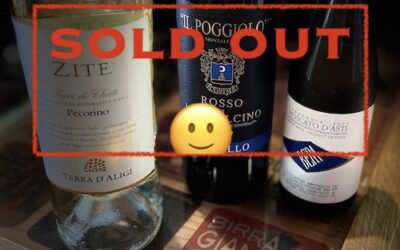 This event is now SOLD OUT. Look for our next Week 3 Wednesday Winesday Tasting Tour coming Sept. 21st!August - Week 3 Winesday Tre Vini e Piatti (3 Wines & Plates) Tour the tastes of Italy without leaving the pub! August 17th @ Turtle Mountain North Hosted by Amy...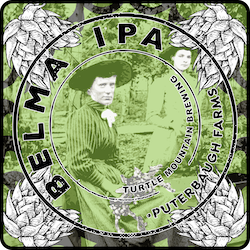 OG 13.8°P / IBU 69 / ABV 5.85
Melon, Strawberry and Grapefruit hop characteristics from Belma, a hop introduced by Puterbaugh farms named after a small agri-community that once existed in Washington state. The familiar feeling of old pale ales, with a complex and …