With a Very Heavy Heart …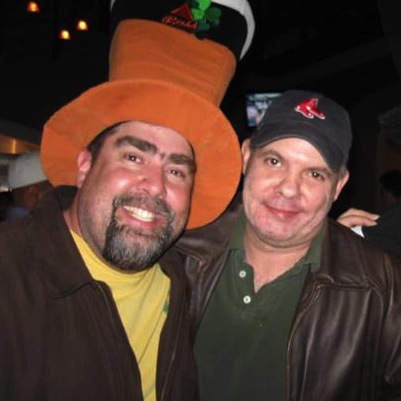 I announce the passing of Glen Sanders, a long-time server at Turtle Mountain that anybody who has frequented The Pub over the last 17 years will surely remember. Glen came to Turtle Mountain from Lone Star, where he was terminated by one of their secret shoppers. Not being fans of corporate spying, we hired him on the spot, and I have only regretted that decision a few times over the 17 years he and I worked together. His impact on the Turtle Mountain Community cannot be easily measured. We have employed hundreds of people over the past 21.5 years, and most come and go without creating any lasting impression on me nor contributing anything memorable to the Turtle Mountain Story. And then there is Glen. To say that he was one of the most memorable employees we have ever had is a gross understatement. His presence in the building and at off-site employee gatherings will be sorely missed. He embodied the "Cheers" ethos that we all worked so hard to create since our opening in 1999. He and I would always sing 'Sweet Caroline' to start off the karaoke at our employee Christmas party. And I could go on and on with the memories. Please join me in saying farewell to a cherished member of our Turtle Mountain Family.
The pub will be closed for lunch on Fri.Aug.28th (opening at 4pm for dinner) so that we all may attend the 9:30 rosary and 10:00 mass to mourn Glen's passing at the Shrine of St. Bernadette's, west of Juan Tabo on Indian School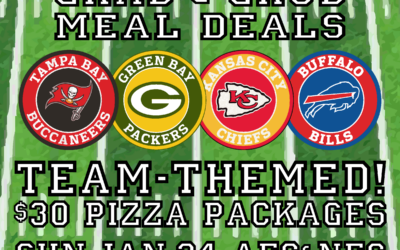 Sunday, Jan. 24 – AFC & NFC Championship Games
We're offering Team-Themed, Pizza & Appetizer Bundles, only $30 each! Thats like getting the 4th quarter for FREE!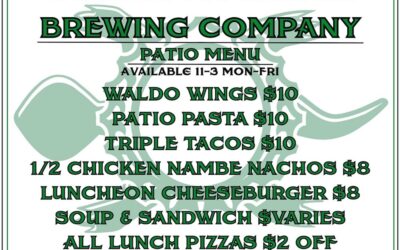 Come on over and enjoy our delicious new patio lunch menu!
11-3 Monday – Friday!
• Waldo Wings $10
Stout-boiled wings tossed in your choice of sauce served with carrots, celery and ranch or bleu cheese for dipping
• Patio Pasta $10
Fettucine, shredded chicken and green chile alfredo sauce topped with shaved parmesan, served with …
End of an Era, We're Retiring our Mug Club 🙁 
To the Turtle Mountain Community: 
Due to the impossible task of being able to properly clean and sanitize individual mugs, and for the overall safety of all of you, our patrons, we have made the difficult decision to retire the Mug Club after 22 years.
I have so many fond memories of the original Mug Club shelf at the old Turtle, and I can still picture the mugs and name the founding members.  The camaraderie continued when we moved into this new building back in 2006. But alas, all good things must come to an end …