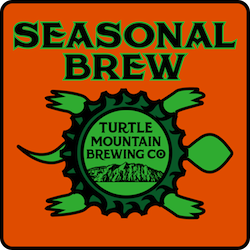 OG 1.064 / IBU 79 / ABV 7.0   
Timber! is a less common twist on the west coast IPA: it was transferred onto lightly roasted American Oak spirals in a bright tank for weeks before being served. The result is a nuanced oak flavor of vanilla and caramel roast mixing and intermixing with the large hop profile to produce a one-of-a-kind IPA experience. The kettle hops were the all-star American Centennial and Cascade hops, but the dry hop was composed of continental hops. This interesting twist compliments the oak woodiness with soft floral, earthy hop character.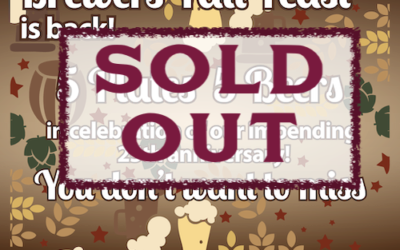 ... This event is SOLD OUT Please keep in mind our future celebration dinners, including: Turtle Mountain North's 2nd Anniversary in late December TMBC's 25th Anniversary Gala in March and many more to come throughout 2024 ... our Brewers' Fall Feast triumphantly...