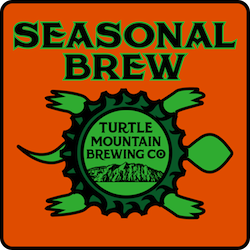 OG 1.064 / IBU 79 / ABV 7.0   
Timber! is a less common twist on the west coast IPA: it was transferred onto lightly roasted American Oak spirals in a bright tank for weeks before being served. The result is a nuanced oak flavor of vanilla and caramel roast mixing and intermixing with the large hop profile to produce a one-of-a-kind IPA experience. The kettle hops were the all-star American Centennial and Cascade hops, but the dry hop was composed of continental hops. This interesting twist compliments the oak woodiness with soft floral, earthy hop character.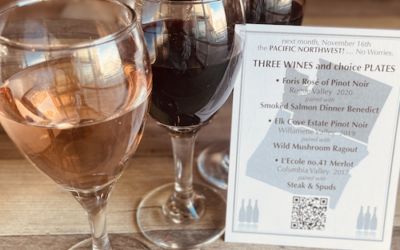 November - Week 3 Winesday Three Wines and "so choice" Plates Tour the Pacific NW without leaving the pub! November 16th @ Turtle Mountain North Hosted by Amy Haas of  palate with paired plates by Chef Raul Blanco. MENU • Foris Rosé of Pinot Noir, Rogue...