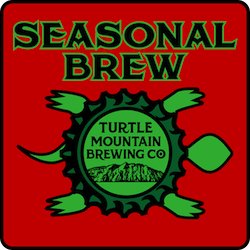 OG 1.046 / IBU 34 / ABV 4.7   
A hopped up pale ale? India Pale Ale? Session Ale? It's truly up to you. The subject of this beer starts simply: One malt, one hop. Both of which used carefully and dutifully to create this cranium scratcher. German Vienna malt was used to create the bready, slightly sweet base in this beer with Falconer's Flight hops to act as the balancing weight. But in a slight twist, all of the hops (save for the dry hop) were added in the last minutes of the boil. The resultant is a pale colored ale with a HUGE nose of orange peel and tropical fruit, mixed with a bit of dank balanced by a classic German malt character. So is it a mind game? A confidence game? Perhaps, but if you love it, you love it.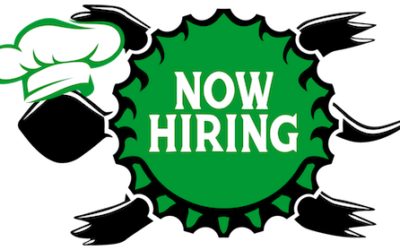 for BOTH locations 🙂 Apply online or in person. Tell your friends, tell your family, "Get a job at Turtle so I can reap the benefits."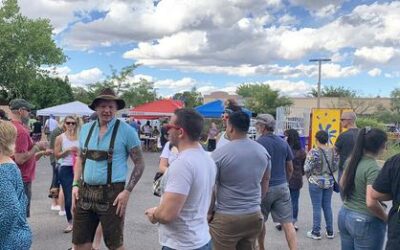 Saturday, Sept. 25th Join us at the pub for a scaled-down, yet fierce, celebration. Enjoy locally made brats from Rio Rancho Meats alongside German potato salad and our house-made TMBC spicy mustard. Quaff a quite quaffable Festbier from Weihenstephan, a special...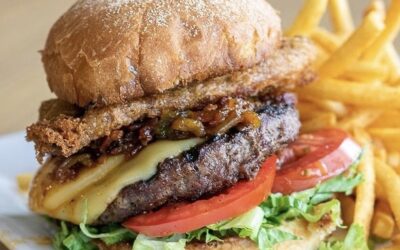 The Green Chile Cheeseburger Smackdown is Sept.11 Our special competition entry this year is the CHRISTMAS IN JULY BURGER · A half pound Angus beef burger, · Beer-batter-fried green chile, · Chimayo red & green chile bacon jam, · with Smoked gouda · on a cornmeal...