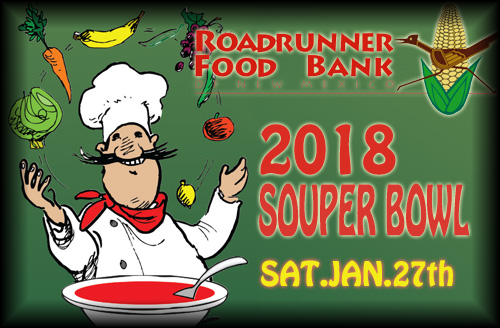 Sat.Jan.27th
Road Runner Food Bank's annual fundraiser Souper Bowl is held every January, the weekend prior to the NFL's Super Bowl.  Rather than a football event, this is a soup and dessert sampling event featuring restaurants and local chefs.  In addition to featuring great food, guests enjoy live music, the opportunity to win great prizes, and to vote for their favorites!  As a guest, your vote picks the favorite soup, vegetarian soup, dessert, appetizer, and booth.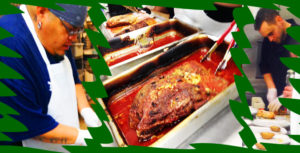 Last year Turtle Mountain took home a 1st Place award in People's Choice Vegetarian Soup. This year we're upping the ante by featuring Chino's Famous Tamaya Posole!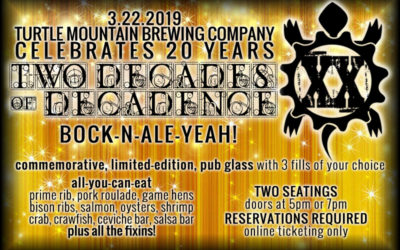 Fri.March.22nd, Turtle will celebrate 20 YEARS! We're throwing an all-out BOCK-n-ALE-YEAH! and you're invited. Featuring ALL YOU CAN EAT party-style buffets ... ENTRÉES Cedar Plank Salmon with Orange Porter Glaze Korean Braised Bison Short Ribs with Red Chile Demi...