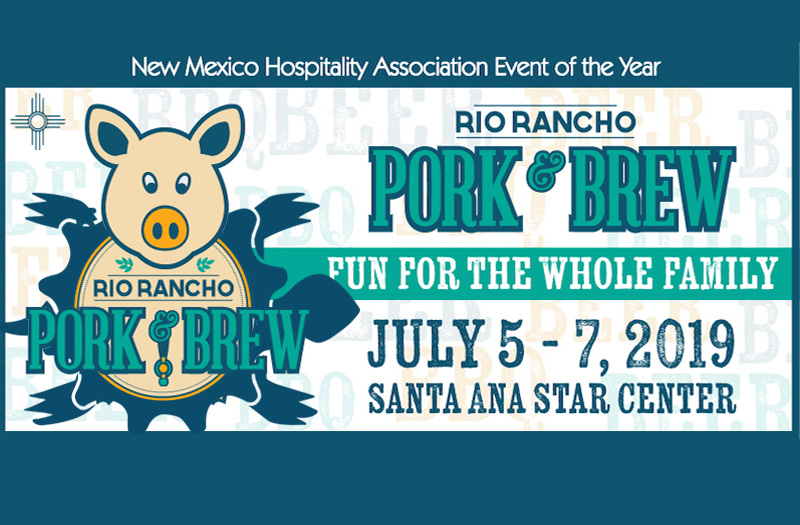 Turtle Mountain returns to Pork & Brew!
We'll be pouring all 3 days and debuting our new Red Lager Collaboration with Tractor Brewing
The 16th Annual Pork & Brew hits the Santa Ana Star Center July 5 – 7. Bringing together the best barbecue vendors from around the region, this three-day festival of beer, BBQ and live music will be one of the biggest events of the summer.
This year features an indoor/outdoor format, ensuring the many thousands of expected attendees can enjoy all the festival has to offer rain or shine. This is quite possibly the best way to kick off your 4th of July weekend this summer in New Mexico.
Between chomps of fantastic BBQ, fair foods and sweets, you can check out local arts and crafts, music and even take the kids for a face painting, petting zoo and a few trips through the fun jumps. There will also be kid's watermelon and adult pie eating contests twice daily.
It's been 69 days since we welcomed dine-in patrons at Turtle Mountain, and we were all eager to see your faces and hear how all of you were doing in this uncertain time. We will re-open on Monday, June 1st at 11 am to welcome you back inside Rio Rancho's Neighborhood Brewpub Since 1999. Thanks for all of your support and generosity since March 19th, and we look forward to once again taking care of your food and beverage needs!
Thank you to Governor Lujan Grisham for allowing restaurants with patios to open up for limited service before the announced date of Monday, June 1st. A little more than 1 day's notice would have been helpful, but this is definitely a step in the right direction.
In preparing to staff the restaurant, have much needed food supplies delivered, prepping all the menu items that we 86'd to create the limited to-go and delivery menu, and of course cleaning and sanitizing the inside and outside of the restaurant, the management team and I here at Turtle Mountain were operating on the assumption that we could not open up until June 1st. We are not ready just yet to open up for you, our generous and supportive patrons …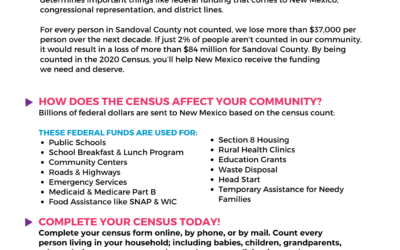 THIS CHANCE ONLY COMES ONCE A DECADE! BE COUNTED! Did you know, for every person in Sandoval County NOT counted, we lose more than $37,000 per person over the next decade. If just 2% of people aren't counted in our community, it would result in a loss of more than $84...