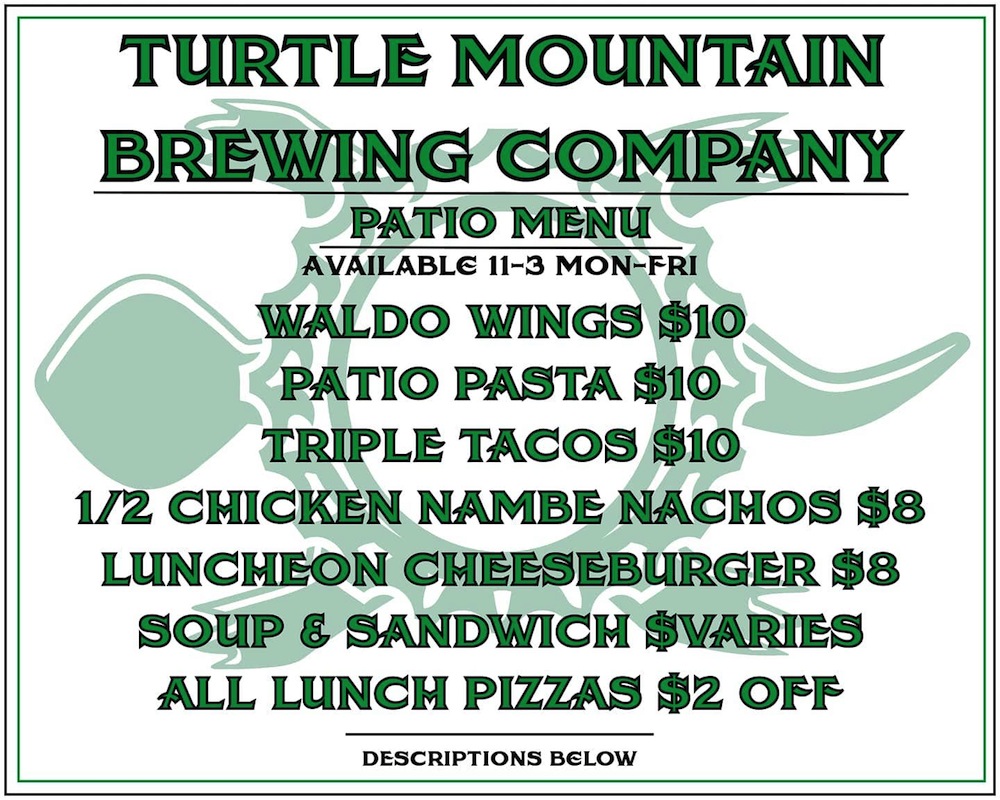 Come on over and enjoy our delicious new patio lunch menu!
11-3 Monday – Friday!
Waldo Wings $10
Stout-boiled wings tossed in your choice of sauce served with carrots, celery and ranch or bleu cheese for dipping
Patio Pasta $10
Fettucine, shredded chicken and green chile alfredo sauce topped with shaved parmesan, served with garlic bread
Triple Tacos $8
Three street-style tacos, Chicken or Beef, cheddar, lettuce and tomato served with chips and salsa
Add guacamole +$1.25
Nambe Nachos $8
Tortilla chips, chicken, queso, tomatoes, fresh jalapeños, red onions, black olives, lettuce, guacamole and sour crea
Luncheon Cheeseburger $8
1/4 pound lunch burger with cheddar on a potato bun served with choice of string or steak fries
lettuce, tomato and pickles upon request
as Hatch or Chuck +$3, as Bleu Lake +$2
Soup & Sandwich $varies
Rotating house-made soups paired with our grilled sandwich creations. Ask your server about this weeks offerings
All Lunch Pizzas $2off
Classico, Sierra Blanca – $5
Chimayo, Ojo Caliente, White Sands – $6 Los Alamos, Shiprock, Truchas – $7 Adam Bomb, Black Mesa, Buckhorn, Miah-T, Sampagna – $8
All TMBC seasonal craft beer 12oz – $3!!!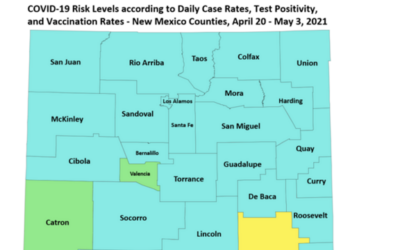 Attention Turtle Mountain Patrons: I'm sure that many of you are aware that today, Friday, May 14th, Governor Lujan-Grisham adopted the CDC guidance exempting fully-vaccinated individuals from wearing masks in both indoor and outdoor settings. Individuals are...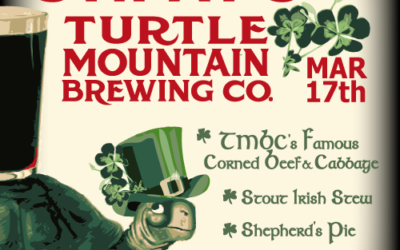 St.Pat's Promises to be 33% Epic this Year! ALL OUR TRIED & TRUE IRISH PUB FARE TMBC's Famous Corned Beef & Cabbage Shine's Slow-Roasted Lamb Shepherd's Pie Metal Snake Irish Stout Beefy Irish Stew PLUS 2 STOUTS ON TAP! Snakedriver Nitro Stout Metal Snake...
We've Moved into Yellow!
To all residents of Sandoval County:
On behalf of all the employees of Turtle Mountain, I would like to say a huge "Thank You" to everyone who, through adherence to COVID-safe practices, brought our positivity rate down below the 5% threshold allowing us to enter the Yellow Stage and reopen to 25% indoor occupancy. We can once again welcome patrons back inside Turtle Mountain after nearly 3 months of being limited to patio-only dining.
I also want to send a huge shout out to all the loyal and hardy patrons who braved the …