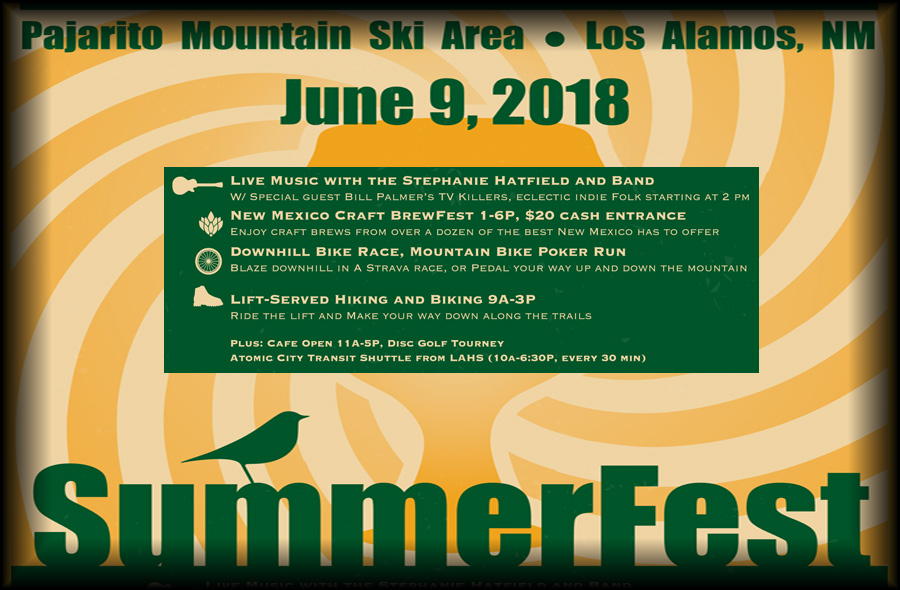 the 2018 Pajarito SUMMERFEST is here!
Pajarito is known for its outstanding music events and festivals, and they are kicking things off Saturday, June 9, with Summerfest! One of their most popular events, this annual summer event includes the New Mexico Craft Brewfest from 12-6pm. This year features Bathtub Row, Bow and Arrow, Red Door, Tumbleroot + Distillery, Red River, Bosque, Boxing Bear, Second St, Tractor, Sierra Blanca, The 377, Santa Fe Brewing, and of courseTurtle Mountain!  Music from the Stephanie Hatfield Band, a Strava bike race, lift-served hiking and biking, a disc golf tournament and more!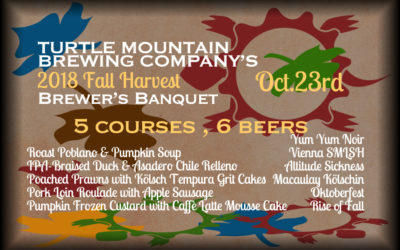 Join us Oct.23rd for a very special, celebratory, Brewer's Banquet Welcome to Fall Yum Yum Noir a Blackberry, Black Currant Sour The Pumpkin Patch Roast Poblano & Pumpkin Soup, Mixed Semillas, Herbed Crema paired with Vienna SMLSH a Single Malt, Single Hop...