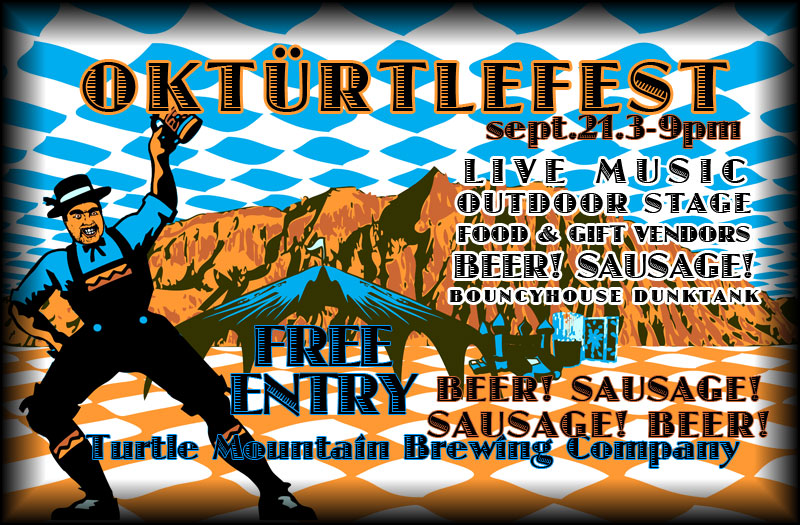 SATURDAY, SEPTEMBER 21st!
is the first official day of Oktoberfest in Munich, Germany.
So we decided it's a perfect day for OKTÜRTLEFEST!
What to expect:
FREE ENTRY!
an entire parking lot full of beer, music, vendors, and fun!
4 Bands

Authentic German Festival Food

Shine's Traditional Sauerbraten
Authentic Knockwurst & Weisswurst
with Dagmar's Secret Currywurst Ketchup
and German Potato Salad
Locally made Bratwurst from Rio Rancho Meats
with TMBC's famous Applekraut

Carnival Games

Bouncy Castle for the kids
Drown the Clown Dunk Tank, yup, we're putting Nico in the tank!

and, of course BEER!
OKTÜRTLEFEST will be from 3-9pm. Did we mention FREE ENTRY!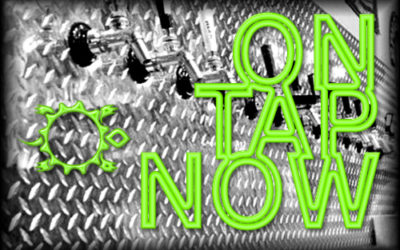 To those prying about the next oncoming pleasures of the palate, our only response has been "in perpetuity." Resinous pine notes apparent in aroma, enough to provoke the passions of IPA lovers, without intense pugnacity. Citrusy properties are pronounced by CTZ hops...