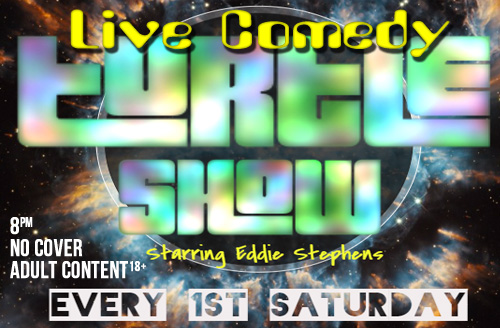 Next Turtle Show is Oct.7th!
Featuring: Mike Wilson, Julian Motton, and AJ Martinez.
♫ A Turtle Show, is a comedy show! A super-duper show! And brother don't you know…♫
♫ That a Turtle Show's a ****ing **** of a show! And it might make, your, face, fall, off!!! ♫
(sung to the tune of the song that's in your brain right now)
Every 1st Saturday of the month, we give Eddie Stephens and a few of his degenerate stand-up friends a microphone… Wackiness ensues.
8pm in Turtle Mountain's banquet room, Never a cover, Adult content 18+ please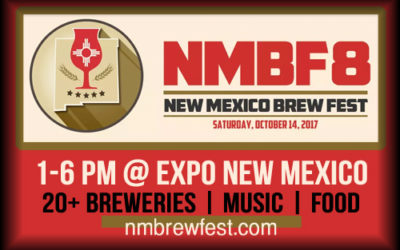 Saturday, Oct. 14th, join us at NMBF8! If you go to only one brewfest this year, make it NMBF. All the usual suspects plus live music and food on the mainstreet of ExpoNM.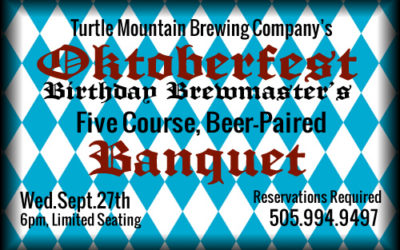 Birthday BrewMaster Banquet
Wednesday, September 27th 2017
•Schnitzel Skewer with Oktoberfest
•Chilean Striploin Medallions with Wet Hop IPA
•Spice Crusted And Seared Tuna with Cosmic Yum Yum
•Shrimp Pho with Pour Les Abeilles
•Pecan Delight with SCH Scotch Lager
Reservations are ONLY $45!
SEATING IS LIMITED, SO RESERVE YOURS TODAY!!! 505-994-9497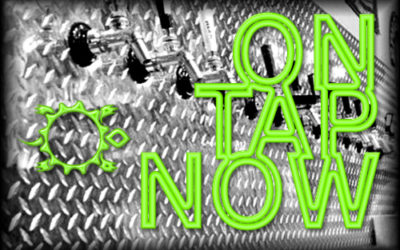 Its name might be difficult, but our continental take on For the Bees easily creates a buzz. French Saison yeast, fermented through hot summer days, delivers peppery spice and light vanilla undertones that fly over the waves of honey and citrus for a crisp landing on...