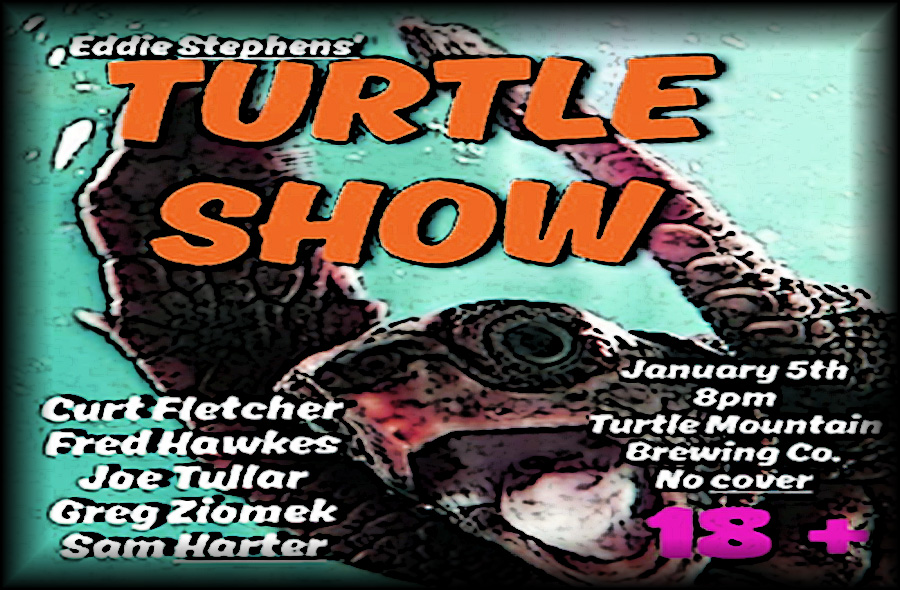 Next Turtle Show is Jan.5th!
This month's lineup: Curt Fletcher, Fred Hawkes, Greg Ziomek, Joe Tullar, and Sam Harter.
Hosted by Eddie Stephens.
♫ A Turtle Show, is a comedy show! A super-duper show! And brother don't you know…♫
♫ That a Turtle Show's a ****ing **** of a show! And it might make, your, face, fall, off!!! ♫
(sung to the tune of the song that's in your brain right now)
Every 1st Saturday of the month, we give Eddie Stephens and a few of his degenerate stand-up friends a microphone… Wackiness ensues.
8pm in Turtle Mountain's banquet room, Never a cover, Adult content 18+ please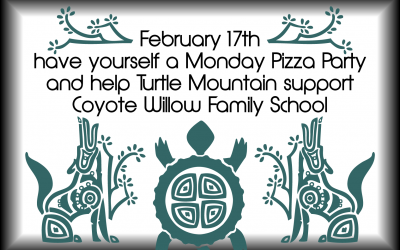 Mon.Feb.17 eat pizza & support a local classroom!  All day, for every Classico or Shiprock sold (two of our most popular pizzas) Turtle Mountain will proudly donate $1 to the APS K-8 Magnet, Coyote Willow. Help create better classrooms for all, including for Mr....