Gift Card Giveaway – Census2020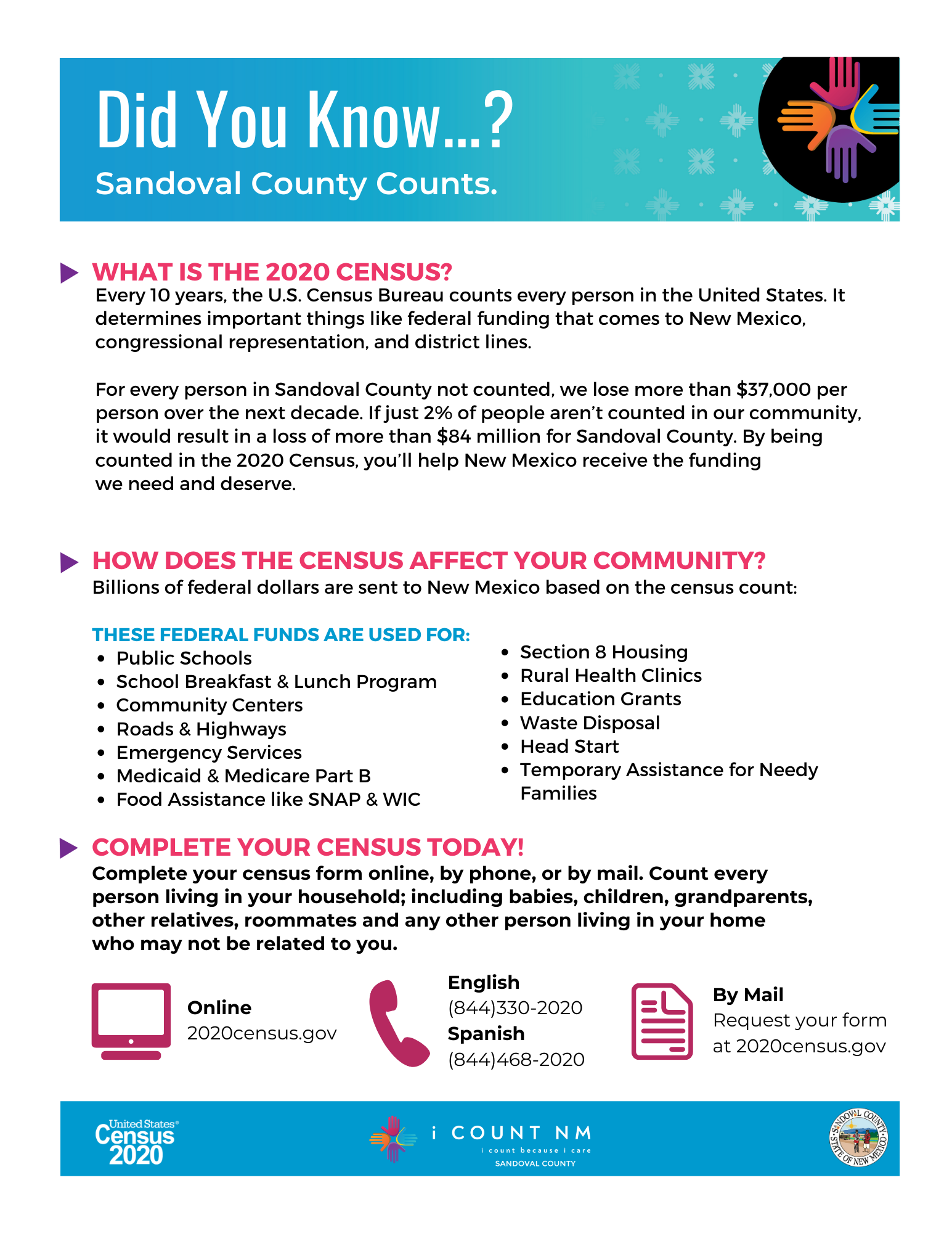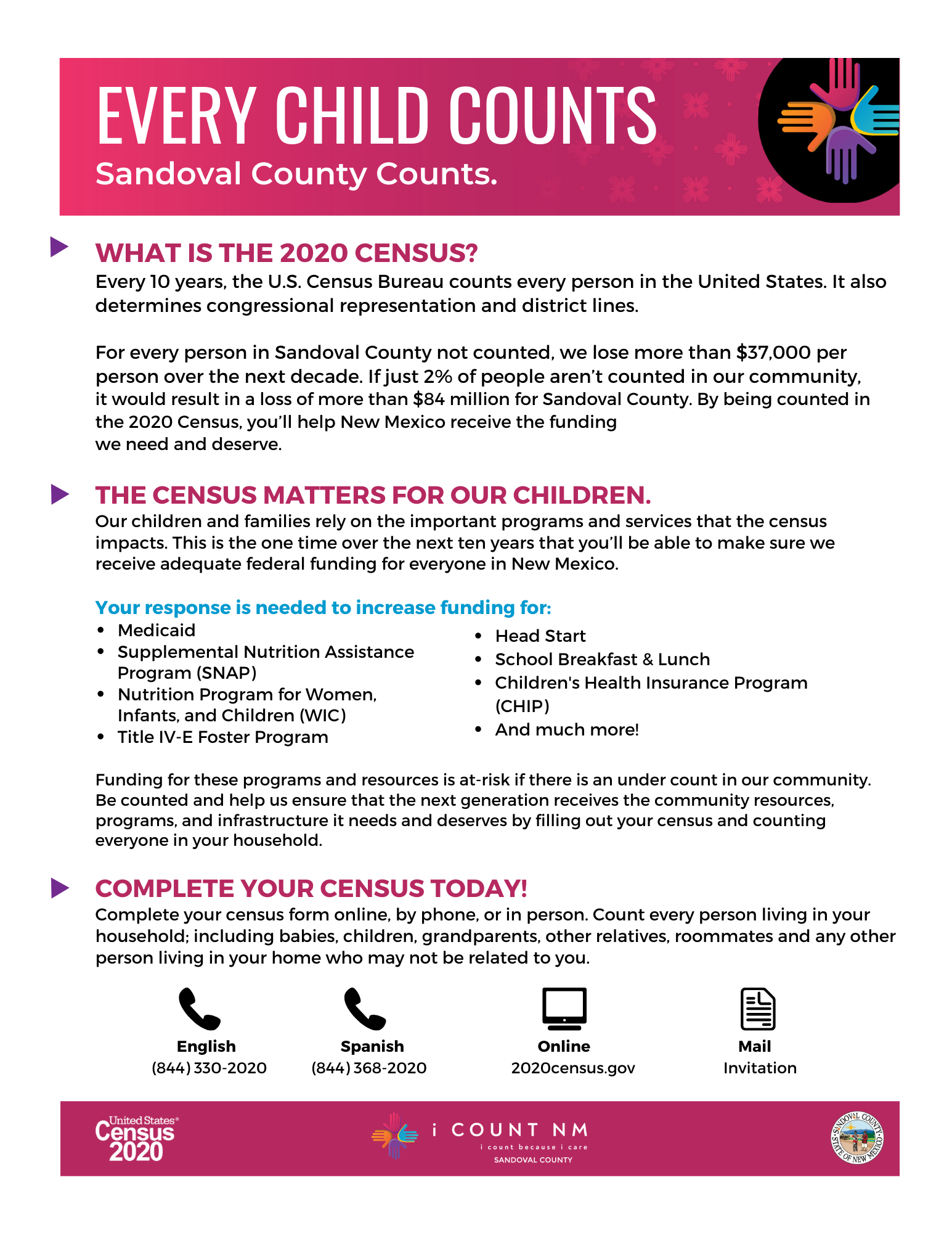 THIS CHANCE ONLY COMES ONCE A DECADE! BE COUNTED!
Did you know, for every person in Sandoval County NOT counted, we lose more than $37,000 per person over the next decade. If just 2% of people aren't counted in our community, it would result in a loss of more than $84 million for Sandoval County.
PROGRAMS IMPACTED BY THE CENSUS TOUCH EVERYONE. FOR EXAMPLE:
Medicaid — $4.3 billion
Supplemental Nutrition Assistance Program (SNAP) — $693 million
Highway Planning and Construction — $400 million
Federal Student Loans — $280 million
Medicare Part B — $265 million
Special Education Grants — $200 million
Pell Grants — $171 million
Title I Grants to LEAs — $127 million
Temporary Assistance for Needy Families (TANF) — $123 million
State Children's Health Insurance Program (SCHIP) — $122.5 million
National School Lunch Program — $101 million
Head Start — $83 million and more
NEED A LITTLE MORE INCENTIVE? HOW ABOUT A GIFT CARD GIVEAWAY!
Once you've completed your census, copy your confirmation code …
Go to rrrcc.org and enter to win!
Great local businesses are taking part, e.g. You could win a $25 gift card to Turtle Mountain!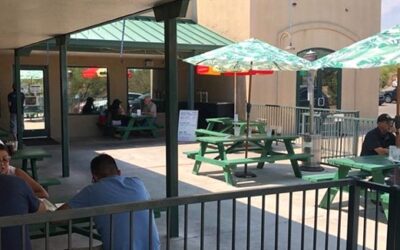 Sunday, Aug.30, 11:00am   Now that the Governor has once again allowed indoor dining beginning this Saturday, I know all of you are eager to get back inside to drink and dine in air-conditioned and fly-free comfort. While I appreciate that she is allowing us back...