Gift Card Giveaway – Census2020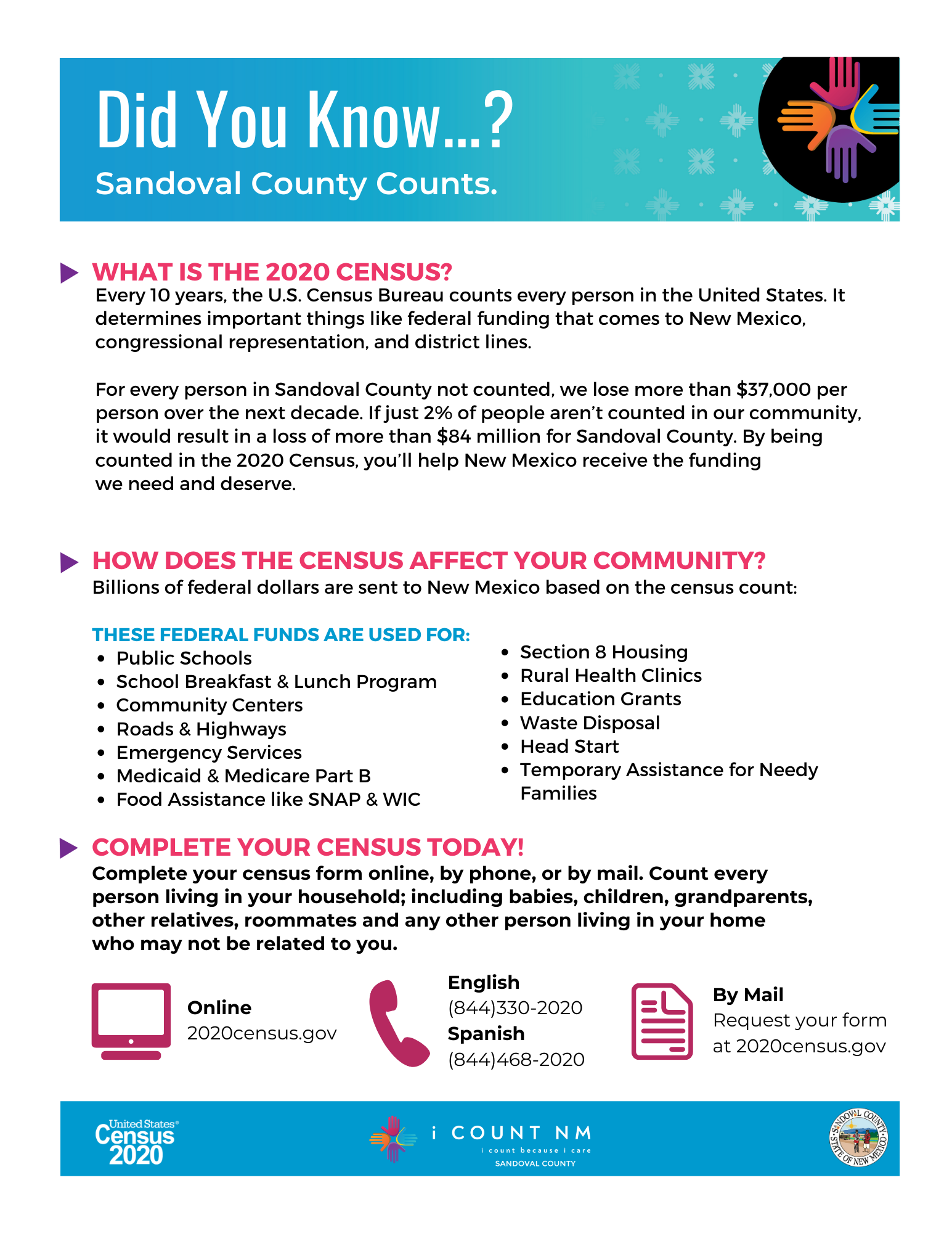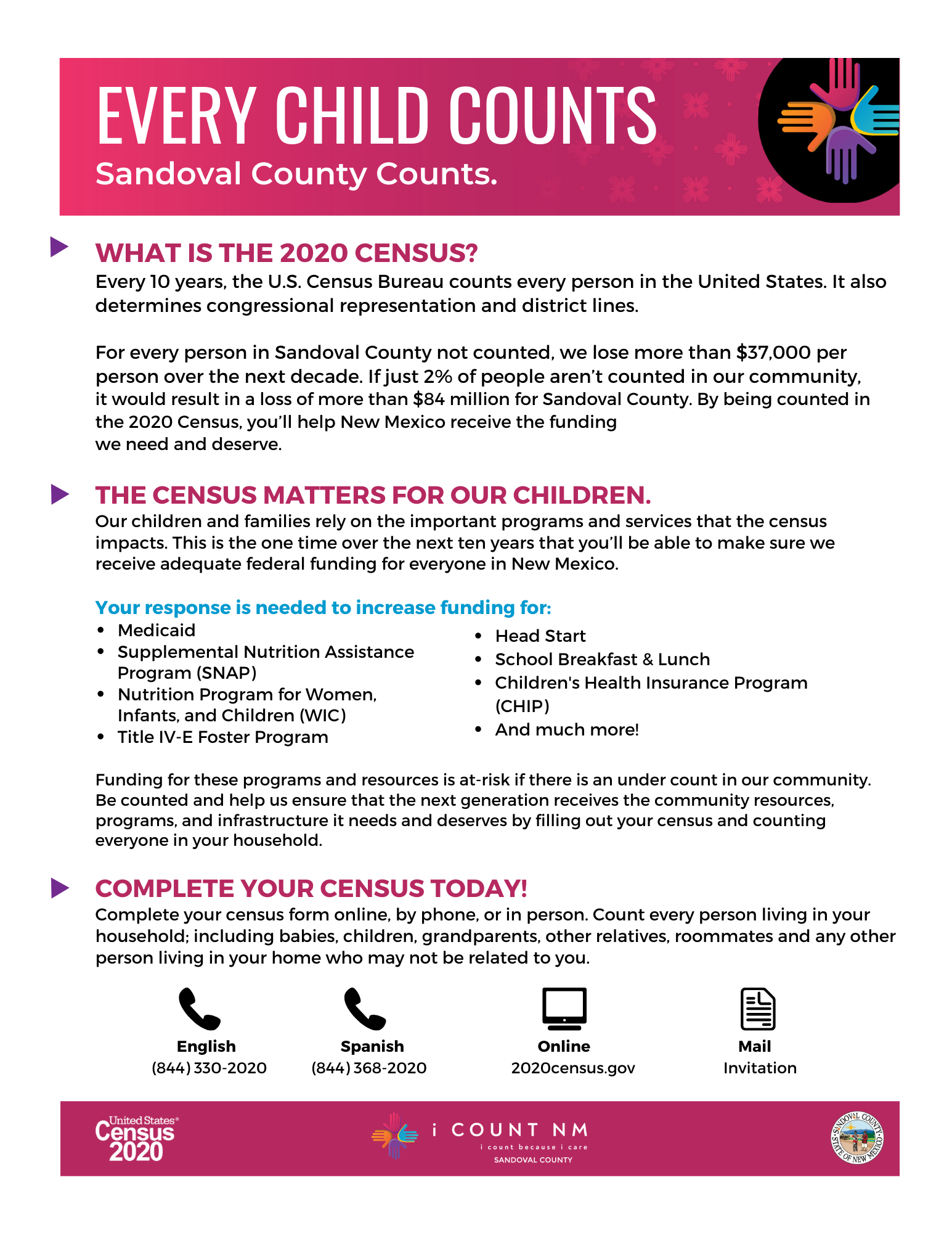 THIS CHANCE ONLY COMES ONCE A DECADE! BE COUNTED!
Did you know, for every person in Sandoval County NOT counted, we lose more than $37,000 per person over the next decade. If just 2% of people aren't counted in our community, it would result in a loss of more than $84 million for Sandoval County.
PROGRAMS IMPACTED BY THE CENSUS TOUCH EVERYONE. FOR EXAMPLE:
Medicaid — $4.3 billion
Supplemental Nutrition Assistance Program (SNAP) — $693 million
Highway Planning and Construction — $400 million
Federal Student Loans — $280 million
Medicare Part B — $265 million
Special Education Grants — $200 million
Pell Grants — $171 million
Title I Grants to LEAs — $127 million
Temporary Assistance for Needy Families (TANF) — $123 million
State Children's Health Insurance Program (SCHIP) — $122.5 million
National School Lunch Program — $101 million
Head Start — $83 million and more
NEED A LITTLE MORE INCENTIVE? HOW ABOUT A GIFT CARD GIVEAWAY!
Once you've completed your census, copy your confirmation code …
Go to rrrcc.org and enter to win!
Great local businesses are taking part, e.g. You could win a $25 gift card to Turtle Mountain!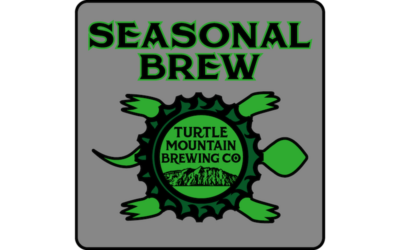 OG 1.060 / IBU 30 / ABV 6.5   
With open hand and mouth we explore the grassy fields of Germania. Pleasant are the yellowed planes of the agricola, favorable and fertile with flavor. The nectar of the terrain, can only come forth with Stürm…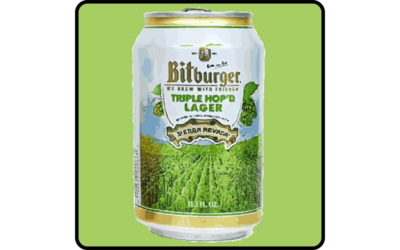 Brewed from three hop varieties - Cascade from the Eifel region in Germany and Centennial and Chinook from the USA - and refined with Bitburger's own "Siegelhopfen," a secret hops blend, this year's collaboration brew is an exciting mix that combines a fruity hop...
It's been 69 days since we welcomed dine-in patrons at Turtle Mountain, and we were all eager to see your faces and hear how all of you were doing in this uncertain time. We will re-open on Monday, June 1st at 11 am to welcome you back inside Rio Rancho's Neighborhood Brewpub Since 1999. Thanks for all of your support and generosity since March 19th, and we look forward to once again taking care of your food and beverage needs!