Thank You! everyone who joined us for our hush hush soft patio re-opening. It's been 69 days since we welcomed dine-in patrons at Turtle Mountain, and we were all eager to see your faces and hear how all of you were doing in this uncertain time. To prepare our staff and our restaurant for the resumption of indoor dining on Monday, Turtle Mountain will be closed tomorrow, Sunday, May 31st, for an employee meeting and restaurant cleaning party. We will re-open on Monday, June 1st at 11 am to welcome you back inside Rio Rancho's Neighborhood Brewpub Since 1999. Thanks for all of your support and generosity since March 19th, and we look forward to once again taking care of your food and beverage needs!
Nico Ortiz, Proprietor.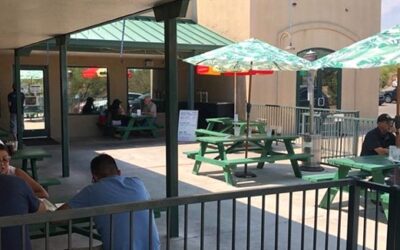 Sunday, Aug.30, 11:00am   Now that the Governor has once again allowed indoor dining beginning this Saturday, I know all of you are eager to get back inside to drink and dine in air-conditioned and fly-free comfort. While I appreciate that she is allowing us back...