Fat Tuesday/Valentine Wednesday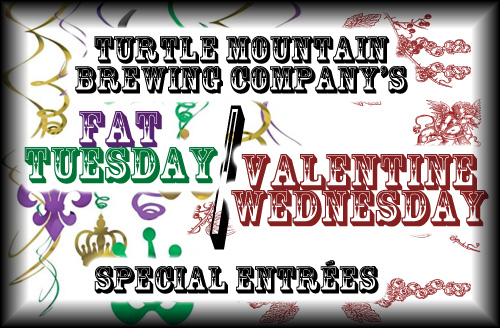 Join us at the pub Feb 13th & 14th for some very special specials!
FAT TUESDAY SPECIALS
Jambalaya
Homemade with shrimp, andouille sausage, chicken and trinity vegetables served with rice
$13
Shrimp PoBoy
Corn meal breaded and deep fried shrimp served on a hoagie with tartar sauce, lettuce, tomatoes and choice of side
$13
VALENTINE'S DAY SPECIALS
Shrimp Linguine
Sautéed shrimp, mushrooms, spinach and tomatoes served on linguine pasta tossed in white wine butter sauce and served with garlic bread
$13
Ribeye Platter
14 oz. house-cut Angus ribeye served with sautéed green beans and herbed smashed potatoes
$18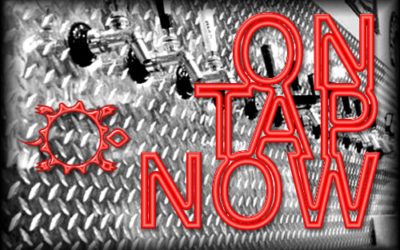 While some beverages should be crystal clear, there is a certain subset that has muddied the waters of what we want from a beer. Turbidity Majeure is our first (intentionally) Hazy IPA. It was mash hopped, kettle hopped and double dry-hopped to create a rich, juicy...