Doppel Equis Steinundator – 20th Anniversary Steinbock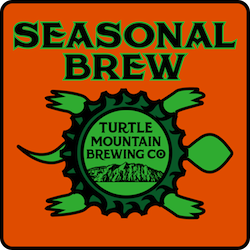 OG 1.096 / IBU 19 / ABV 9.9   
With the help of our rock solid customers, the past two decades have created memories that are igneous yet sweet. To celebrate our 20th year, we wanted to forge a beer that would be as memorable and fantastic as our life in Rio Rancho. This Steinbock incorporated blazing hot lava rocks into the boil to impart a caramelization as rich as our love for all of you! Thank you for 20 amazing years!
To the Turtle Mountain Community:
Due to the current restriction of on-premise dining, our new kitchen hours will be:
Mon – Thur: 3pm to 7:30pm.
Fri – Sat: 11am to 8:30pm.
Sun: 11am to 7:30pm.
It breaks my heart to once again have to furlough many of the hard-working employees I have here at Turtle Mountain. This is especially painful because of the time of year we are entering.
I am hopeful that all of us can and will do our part this holiday season to stop the spread of COVID so we can once again enjoy dining in our favorite restaurants and sipping pints …
Turtle Mountain Brewing Company is Back Open!
Thank You! to all of our loyal patrons for your patience and understanding during the last week. Having to close down a restaurant as big as Turtle Mountain is never an easy task nor an easy decision to make, but to protect the health and safety of our customers and employees it was a necessary choice.
As you may have heard, the Governor has once again banned on-premise dining from 11/16 through 11/30. During this time we will be providing phone-in to-go orders and delivery …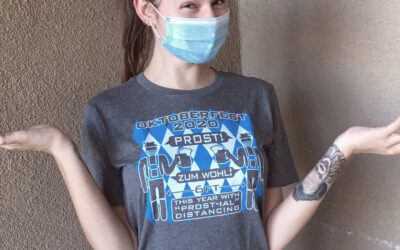 2020 Oktoberfest Ts only $13!!! (the spookiest number) Plus, add any other apparel item at regular price and get FREE shipping (use the coupon code F2020) Show 2020 that we still got jokes :)facebooktwitterinstagramTMBC NEWS & EVENTS