From Nico's Desk – 1/7/21
End of an Era – Retiring our Mug Club 🙁 
To the Turtle Mountain Community: 
Happy New Year from all of us at Turtle Mountain Brewing Company!  We are relieved to put 2020 behind us and are looking forward to exciting plans for the new Turtle Mountain Enchanted Hills!  Our liquor licenses are in the works, and we are hoping for a May/June opening.  Hopefully all of NM will be in the Green by then, and we can have a summer that more closely resembles 2019 rather than 2020.
Due to the impossible task of being able to properly clean and sanitize individual mugs, the logistical difficulty of keeping track of 2 loyalty programs, and for the overall safety of all of you, our patrons, we have made the difficult decision to retire the Mug Club after 22 years.
I have so many fond memories of the original Mug Club shelf at the old Turtle, and I can still picture the mugs and name the founding members.  The camaraderie continued when we moved into this new building back in 2006. But alas, all good things must come to an end.
Gone will be the $1 off beers outside of Happy Hour (Monday-Friday 3-6pm).  In its place will be a FREE VIP card that rewards you with a $10 coupon after spending $100 on food and beverages.  You will still need to get a VIP card from us and set up your own account, but it will cost you NOTHING, and the more you spend on food and beer, the more $10 rewards you can earn!
All current Mug Club benefits will be available through Sunday, January 31st, so come into Turtle and let's raise a beer to 22 years of the Turtle Mountain Mug Club!
Thanks for your patronage and support of Rio Rancho's Neighborhood Brewpub since 1999. May 2021 be the year that we all hoped 2020 would be!
Nico Ortiz, Proprietor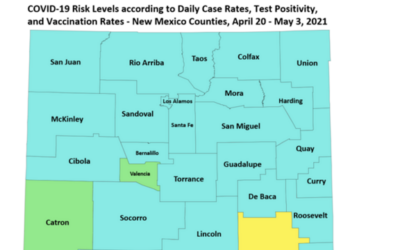 Attention Turtle Mountain Patrons: I'm sure that many of you are aware that today, Friday, May 14th, Governor Lujan-Grisham adopted the CDC guidance exempting fully-vaccinated individuals from wearing masks in both indoor and outdoor settings. Individuals are...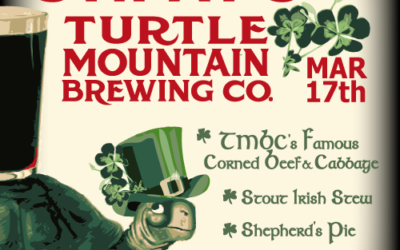 St.Pat's Promises to be 33% Epic this Year! ALL OUR TRIED & TRUE IRISH PUB FARE TMBC's Famous Corned Beef & Cabbage Shine's Slow-Roasted Lamb Shepherd's Pie Metal Snake Irish Stout Beefy Irish Stew PLUS 2 STOUTS ON TAP! Snakedriver Nitro Stout Metal Snake...
We've Moved into Yellow!
To all residents of Sandoval County:
On behalf of all the employees of Turtle Mountain, I would like to say a huge "Thank You" to everyone who, through adherence to COVID-safe practices, brought our positivity rate down below the 5% threshold allowing us to enter the Yellow Stage and reopen to 25% indoor occupancy. We can once again welcome patrons back inside Turtle Mountain after nearly 3 months of being limited to patio-only dining.
I also want to send a huge shout out to all the loyal and hardy patrons who braved the …