Comedy Show 1st Saturdays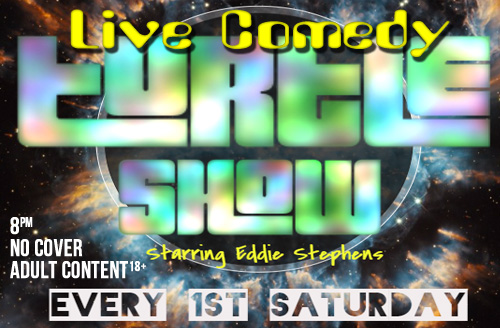 Next Turtle Show is Cinco de Mayo con cinco comediantes!!
featuring: Eddie Stephens, AJ Martinez, Rusty Rutherford, Kevin Kennedy & Tim Wolfe.
♫ A Turtle Show, is a comedy show! A super-duper show! And brother don't you know…♫
♫ That a Turtle Show's a ****ing **** of a show! And it might make, your, face, fall, off!!! ♫
(sung to the tune of the song that's in your brain right now)
Every 1st Saturday of the month, we give Eddie Stephens and a few of his degenerate stand-up friends a microphone… Wackiness ensues.
8pm in Turtle Mountain's banquet room, Never a cover, Adult content 18+ please
"Beauty is in the eye of the beer holder" – Kinky Friedman "[Hoppy] Trees!" – Bob Ross The next Paint Nite at Turtle is Thursday, Ma7 10th. upcoming canvas----> Paint Nite is the new, exciting, fun and truly memorable way to wile away an evening at the pub. Beer...