Amethyst Anniversary Brett Stout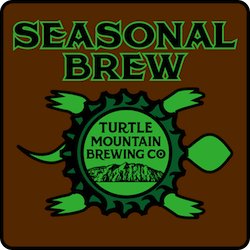 OG 1.088 / IBU 51 / ABV 9.3   
Happy 17th anniversary to us! Turtle Mountain has been cranking out high quality pizza and pints since 1999 and to celebrate, our brewery has pulled out all the stops. Starting nearly a year ago, we filled our wine barrels with double stout and dosed them with some funky bugs, brettanomyces lambicus, specifically. After over nine months developing character, we transferred Amethyst and carbonated it. What you find is truly extraordinary. In the nose you'll find aromas of cherry pie abound. This is backed by the smell of tobacco, dark chocolate, horse blanket, and a distinct earthiness. On the palate the dark chocolate and tobacco take over and are complimented by smokiness and what can only be described as "bretty". This unique brett beer is served in 13oz tulip glasses.
It's been 69 days since we welcomed dine-in patrons at Turtle Mountain, and we were all eager to see your faces and hear how all of you were doing in this uncertain time. We will re-open on Monday, June 1st at 11 am to welcome you back inside Rio Rancho's Neighborhood Brewpub Since 1999. Thanks for all of your support and generosity since March 19th, and we look forward to once again taking care of your food and beverage needs!
Thank you to Governor Lujan Grisham for allowing restaurants with patios to open up for limited service before the announced date of Monday, June 1st. A little more than 1 day's notice would have been helpful, but this is definitely a step in the right direction.
In preparing to staff the restaurant, have much needed food supplies delivered, prepping all the menu items that we 86'd to create the limited to-go and delivery menu, and of course cleaning and sanitizing the inside and outside of the restaurant, the management team and I here at Turtle Mountain were operating on the assumption that we could not open up until June 1st. We are not ready just yet to open up for you, our generous and supportive patrons …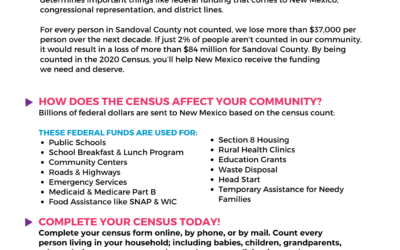 THIS CHANCE ONLY COMES ONCE A DECADE! BE COUNTED! Did you know, for every person in Sandoval County NOT counted, we lose more than $37,000 per person over the next decade. If just 2% of people aren't counted in our community, it would result in a loss of more than $84...