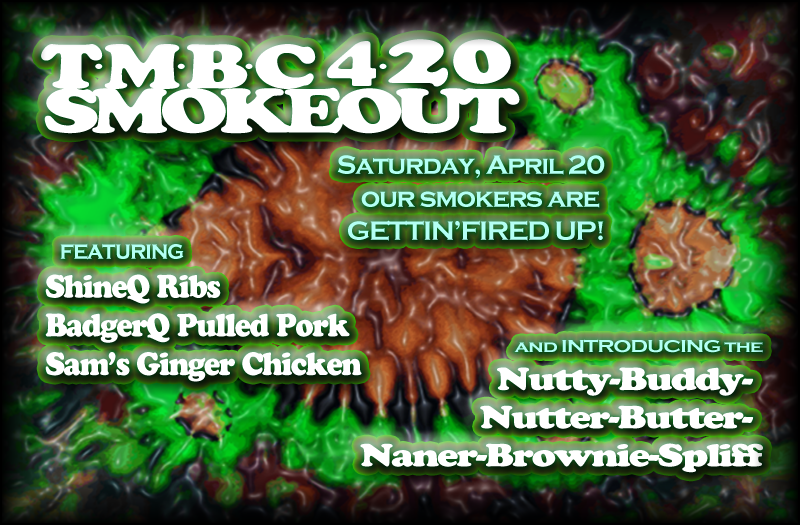 Turtle Mountain BarBeQue! Saturday, April 20th
4.20 is here & our smokers are gettin' fired up!
Pulled Pork Sandwich – 13

Half Rack of Ribs – 16

with ShineQ & Green Chile Cornbread

Combo Plate – 20

Pulled Pork
¼ Rack of Ribs
Sam's Ginger Chicken Leg
& Green Chile Cornbread

↑ all plates above served with

Red Skinned Potato Salad
& Smoked Jalapeño Pintos

and … introducing … the
NUTTY-BUTTY-NUTTER-BUTTER-NANER-BROWNIE-SPLIFF!

Brownie, Bananas & Ice Cream
Peanut Butter Sauce & Chocolate Sauce
Nutty Buddy & Nutter Butter Crumble
oh yes we did
Get here early. It's Saturday! Don't forget! I mean, seriously, set an alarm in your phone or something, cause you might forget ;}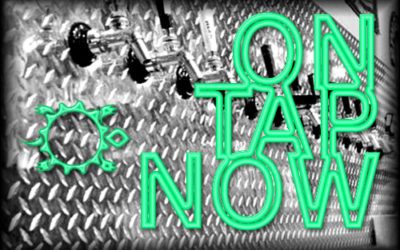 German-Hopped American Blonde The Bailan melon is a variety of honeydew from China, however its roots are originally American. Henry A. Wallace, FDR's Vice and 11th United States Secretary of Agriculture, donated these melon seeds to China. Our Bailan Blonde's...