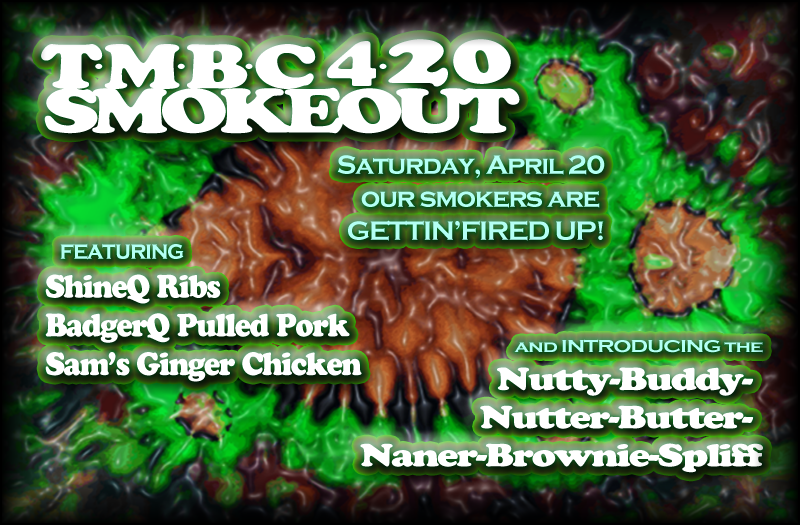 Turtle Mountain BarBeQue! Saturday, April 20th
4.20 is here & our smokers are gettin' fired up!
Pulled Pork Sandwich – 13

Half Rack of Ribs – 16

with ShineQ & Green Chile Cornbread

Combo Plate – 20

Pulled Pork
¼ Rack of Ribs
Sam's Ginger Chicken Leg
& Green Chile Cornbread

↑ all plates above served with

Red Skinned Potato Salad
& Smoked Jalapeño Pintos

and … introducing … the
NUTTY-BUTTY-NUTTER-BUTTER-NANER-BROWNIE-SPLIFF!

Brownie, Bananas & Ice Cream
Peanut Butter Sauce & Chocolate Sauce
Nutty Buddy & Nutter Butter Crumble
oh yes we did
Get here early. It's Saturday! Don't forget! I mean, seriously, set an alarm in your phone or something, cause you might forget ;}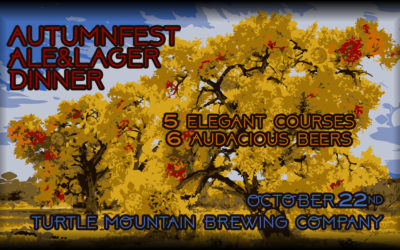 Oct.22nd join us for a very special evening! Our chefs & brewers have been hard-at-work crafting an amazing beer-paired harvest menu for Autumnfest. Featuring five elegantly delectable plates built around six audaciously delicious beers, including the premier of...