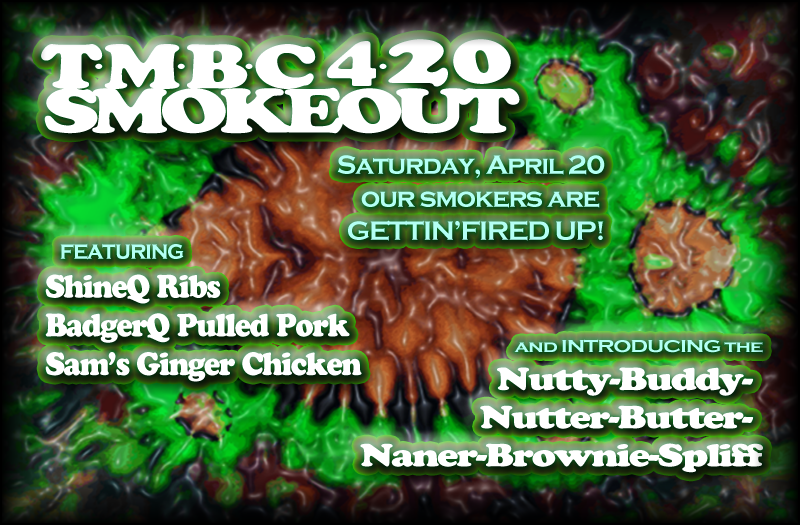 Turtle Mountain BarBeQue! Saturday, April 20th
4.20 is here & our smokers are gettin' fired up!
Pulled Pork Sandwich – 13

Half Rack of Ribs – 16

with ShineQ & Green Chile Cornbread

Combo Plate – 20

Pulled Pork
¼ Rack of Ribs
Sam's Ginger Chicken Leg
& Green Chile Cornbread

↑ all plates above served with

Red Skinned Potato Salad
& Smoked Jalapeño Pintos

and … introducing … the
NUTTY-BUTTY-NUTTER-BUTTER-NANER-BROWNIE-SPLIFF!

Brownie, Bananas & Ice Cream
Peanut Butter Sauce & Chocolate Sauce
Nutty Buddy & Nutter Butter Crumble
oh yes we did
Get here early. It's Saturday! Don't forget! I mean, seriously, set an alarm in your phone or something, cause you might forget ;}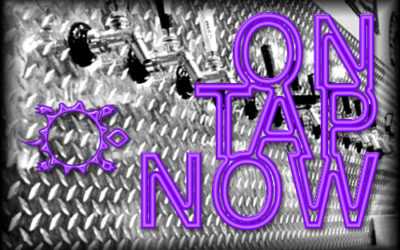 Sure, making delicious IPAs is great and all, but how long can that glory really last? Every batch we turn out seems to come and go faster than you can say Reinheitsgebot. Soon, Tentative Magnificence will be nothing more than a memory, but know that it isn't just a...