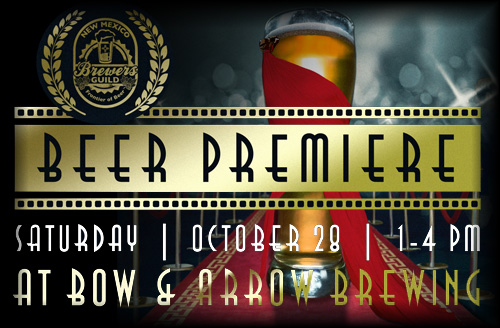 Sat.Oct.28th.1-4
The Beer Premiere is a mass release party thrown by the NM Brewers Guild featuring never-before-released beers from a slew of New Mexico breweries. Admission includes three hours of sampling, a commemorative goblet, and a goblet-fill of your choice. Turtle Mountain will be premiering a Cask-Conditioned, Prickly Pear, Parasol White IPA!
This is a small and intimate event. New Mexico's star brewers will be mingling, quaffing and talking beer with attendees. Feel free to come dressed as your favorite movie character!
The Breweries: Bosque, Bow & Arrow, Boxing Bear, Duel, La Cumbre, Marble, Ponderosa, Quarter Celtic, Red Door, Rio Bravo, Rowley, Santa Fe, Sidetrack, Steel Bender, Taos Mesa, Three Rivers, Tractor, and of course Turtle Mountain!
Our kitchen has been working tirelessly to create some new and exciting pub fare! Join us today for the big reveal! 3 NEW PIZZAS! 3 NEW PUB PLATES! 2 NEW APPETIZERS! & MORE!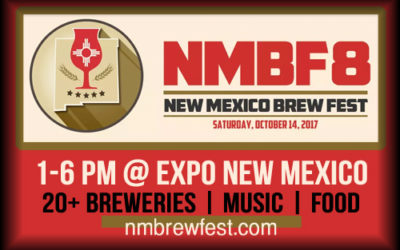 Saturday, Oct. 14th, join us at NMBF8! If you go to only one brewfest this year, make it NMBF. All the usual suspects plus live music and food on the mainstreet of ExpoNM.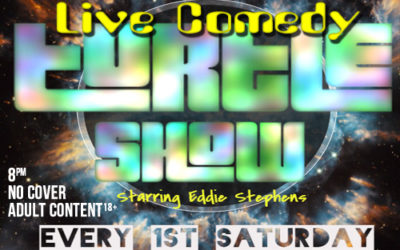 Next Turtle Show is Oct.7th! Featuring: Mike Wilson, Julian Motton, and AJ Martinez. ♫ A Turtle Show, is a comedy show! A super-duper show! And brother don't you know...♫ ♫ That a Turtle Show's a ****ing **** of a show! And it might make, your, face, fall, off!!! ♫...